Conditional and Unconditional Offer Information
content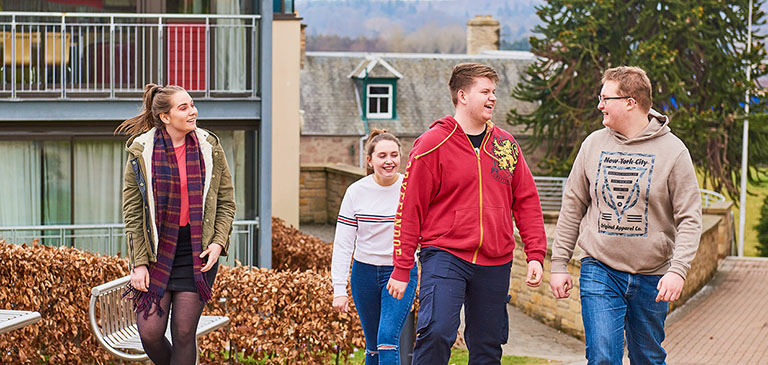 We very much look forward to welcoming you to the Perth College UHI as one of our students.
In the meantime, if you have any questions or require any advice or support, please get in touch with a member of the Student Services team for advice on funding, disability or health issues.
If your place at Perth College UHI is conditional, it is very important that you let us know when you have met the conditions attached to your offer and forward any documents or certificates as necessary (non SQA). If you do not meet your expected results, please contact us to discuss your options.
Careers Service content
Careers Service
Careers Service
When you're making big decisions about your future, like whether to take a course at college or getting the career you want, it's important that you get the right information, advice and guidance.
Student Funding content
Student Funding
Student Funding
It is very important to think about how you will fund your studies. Getting your money sorted out early will mean that you know what you can expect in terms of funding, and you can plan how you will budget throughout the year.
Please note that if you apply late for funding, your award may not be processed in time for the start of your course. In cases like this, you may need to ensure you have funds available for the early weeks of your course.
If you would like any information or advice on funding you may be entitled to, or budgeting as a student, please contact:
Scott Young
Student Funding Adviser
01738 877375 - pc.studentfunding.perth@uhi.ac.uk
Student Support content
Student Support
Student Support
At Perth College UHI, we offer a range of services to ensure that information, advice, guidance and support assists our students to settle into College life, achieve success in learning, and be prepared to move on to work or further study.
The Student Services Team within the College offers support in the following areas;
Mental health and wellbeing
Additional support for learning
Counselling
Our additional support team are here to provide important information for applicants with a variety of personal and learning needs such as dyslexia, mobility difficulties, sensory impairment, ADS along with a wide range of health conditions.
Our student support team are here to offer advice, guidance and support if you are struggling while at college or you have a diagnosed mental health issue. We are aware that coming to college is a big decision and that it can be difficult to balance life, work and study so the student support team are here to provide support and guidance.
Student Engagement content
Student Engagement
Student Engagement
Perth College UHI is committed to offering a great student experience.
Our Student Engagement Team works closely with the Highlands and Islands Students' Association (HISA) in Perth College to help you enjoy your time here as a student, but also to promote others opportunities you can get involved in, including volunteering or mentoring.
As a student at Perth College UHI,you are expected to invest time and effort to gain your qualification. Therefore, it is only right Perth College UHI meets your expectations and you have a positive and effective learning experience.
Only you can tell us how things really are in the classrooms and workshops, and we place huge value in your comments, feedback and suggestions.
Make your voice heard by:
Attending focus groups
Attending course team meetings
Taking part in student surveys
Attending HISA Perth Student Representative Council (Student Voice Rep) meetings
Sharing your ideas and suggestions for improvements with our Quality Team
Student Mentors
The Student Mentors (Buddy) Scheme is an excellent way to gain relevant volunteering experience, meet new people, and enhance your skills, including time management, planning and organisation, communication, team work and leadership.
It's also a great way to improve your CV, want to know more?
Speak to our Student Engagement Team Member
Sam Monie
Sam.monie.perth@uhi.ac.uk
01738 877380
Room 035 Brahan Building Perth college.
The Students' Association (HISA Perth) content
The Students' Association (HISA Perth)
The Students' Association (HISA Perth)
The Highlands and Islands Students' Association (HISA) is the representative body for all students at Perth College UHI and at each academic partner of the University of the Highlands and Islands (UHI). HISA Perth, as part of HISA, is focused on representing Perth College UHI students. As a Perth College UHI student, you are automatically a member of HISA and represented by HISA Perth.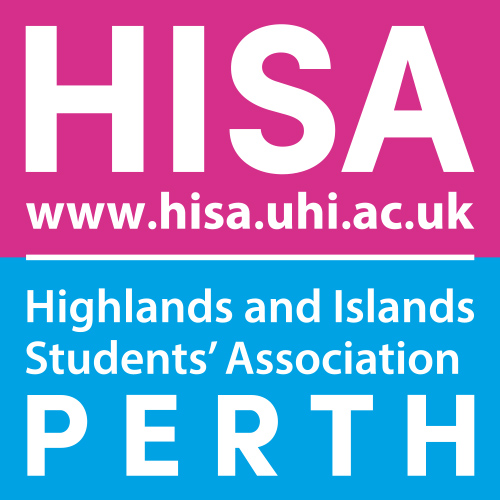 Accommodation content
Accommodation
Accommodation
Our student residences provide safe, secure and comfortable accommodation in self-catering and fully furnished flats for 72 students. Support in the residences is available 24 hours per day. This option is not available for less than 9 months and is generally for an academic year beginning in September.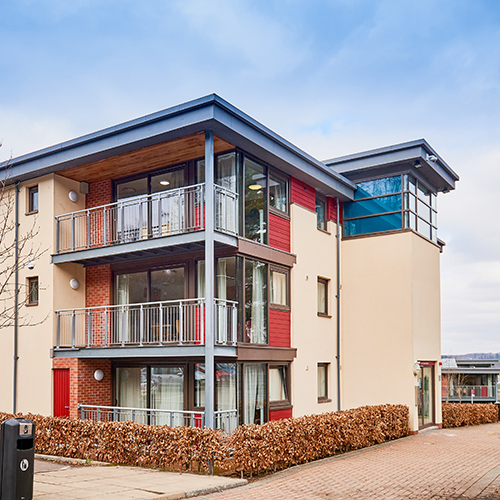 Nursery content
Nursery
Nursery
Many parents who are thinking about studying here are looking for top quality childcare Our highly commended nursery offers childcare for children aged between one and five years old.
To find out more about the Nursery at Perth College UHI or arrange to come and see our excellent facilities for yourself.
01738 877376
Prepare to Study content
Prepare to Study
Prepare to Study
If you succesfully meet your conditions and recieve an Unconditional place then you can apply for a free course to help you prepare for College. Available March onwards.
Every year, just before the start of the academic year, Perth College UHI runs a short course which aims to help prepare people for studying at the College. The Prepare to Study course runs over three days and covers: feeling more confident about studying; learning to use a computer for studying; brushing up on word and number skills; using our facilities effectively for studying; and finding your way around the campus.
Best of all, it's free! If you are interested in attending Prepare to Study in August.
01738 877704
You may also be interested in some free pre study information
Induction content
Induction
Induction
Induction
In August you will be sent your induction date. Please be aware that your induction date may differ from the start date on your offer letter. You will also receive your timetable at the induction.
EU and International Applicants content
EU and International Applicants
Car Parking content
Car Parking
Car Parking
Car Parking
There is a large free car park on the main campus that is open to all staff, students, and visitors.
There is also a free car park at the back of the Brahan Building, however this is not maintained by the college.