Counselling services
content
What is counselling? content
What is counselling?
What is counselling?
Counselling offers you a safe caring, supportive and non[1]judgemental space where you can discuss and explore your thoughts and feelings about any issue which concerns you. This might include issues of loss, bereavement, trauma, stress, self-harm, anxiety, academic issues, depression, sexual/physical/emotional abuse, bullying, drinking, drugs, sexuality, loneliness, relationship difficulties and harassment. We can also focus on areas such as personal development and building upon your life skills so that you can use them to the best of your ability. It is about listening to you and helping you find the way forward you want for yourself, whatever challenges or difficulties you are experiencing.
Why should I consider Counselling? content
Why should I consider Counselling?
Why should I consider Counselling?
UHI Perth offers a free confidential face-to-face or online counselling service to all UHI Perth students. Sometimes it can be helpful to talk things over with a professional counsellor, rather than friends and family.
Counselling can help you to…
Regain a sense of control and pleasure in life.
Find solutions to life's problems.
Develop a better understanding of other people's points of view.
Make sense of things.
Understand yourself and your problems better.
Resolve complicated feelings or find ways to live with them.
Recognise unhelpful patterns in the way you think or act and find ways to change them (if you want to).
Explore the way you're thinking or feeling further.
Making an Appointment content
Making an Appointment
Making an Appointment
If you would like to explore counselling further, please call in person to the Student Support Hub, attend a Counsellors Information Session or email: counselling@perth.uhi.ac.uk. We will email you in the first instance to your college email with an application for counselling. You can either choose to fill this in on your own and send it back to us, or you can request an appointment with one of our counsellors who can assist you with completing you application.
Once we have received your completed application and it has been reviewed, the counselling service will be in touch when they are able to offer you counselling sessions. If there is a current waiting list, you will be notified of this and be given some alternative support options until you are able to be allocated to a counsellor. You will be offered up to six further sessions lasting 50 minutes each. Sessions are usually scheduled at the same time every week, at a time convenient to you but we can be flexible about this. If we decide, at this first meeting, counselling is not the right option, for you, we will try and signpost you on appropriately to other sources of help and support.
Groups and Workshops content
Groups and Workshops
Groups and Workshops
Understanding Me
Psycho-educational workshops, open to all students.
We aim to develop self-awareness and insight, increase self-confidence through learning, sharing and supporting.
Topics will include:
Emotions & Feelings
Relationships
Communication
Self-Esteem
Anxiety
If you are interested in attending, please email claire.nelson.perth@uhi.ac.uk
Creative ME Group - Drawing for wellbeing
A friendly, therapeutic space to explore thoughts and feelings through drawing.
Not an art lesson or art therapy.
No skills needed and materials are supplied.
To register interest, please email annie.garrigan.perth@uhi.ac.uk
content
Weekly Counselling Information Sessions content
Weekly Counselling Information Sessions
Weekly Counselling Information Sessions
We offer online or face-to-face information sessions. These can be used to find out more about counselling and the service so that you can make an informed decision regarding whether counselling is right for you. The counsellors can also then work with you and if there are any other external agencies that would better support your needs they can look to make recommendations or support you to refer.

If you are interested, all you need to do is email the counsellor below who's available timeslot suits you best. Let them know which method of information session you would prefer, either online (phone of VC) or face-to-face, and they will book you an individual slot. Appointment slots will be a minimum of 30 minutes each, are 1:1 and are private and confidential.

Annie between 11am-12noon every Tuesday: annie.garrigan.perth@uhi.ac.uk

Claire between 11am-12noon every Thursday: claire.nelson.perth@uhi.ac.uk

If neither information session day or time suits you, please email counselling@perth.uhi.ac.uk and we will organise a drop-in time to accommodate you.
What we expect from you content
What we expect from you
What we expect from you
We expect you to make a serious commitment to counselling, arriving on time for your appointment and giving us as much as possible notice if you are not able to attend. If you have any questions for your counsellor we encourage you to discuss these and so you can get the most out of your sessions. Counselling can be hard work, you may be discussing your feelings and emotions and we realise that for some people this is not what they are used to. We want you to know your counsellor will be with you every step of the way and we acknowledge your journey.
Crisis Support content
Crisis Support
Crisis Support
If you are having a mental health crisis right now, find numbers you can call for help.
Samaritans provide confidential, non-judgemental support – 24 hour service. Call: 116 123
We are a local service specifically designed to support people in crisis through a "one stop shop".
Call: 01738 718070 Email: support@theneuk.org
Do you need help now? This crisis messenger text service provides free, 24/7 crisis support across the UK. If you are experiencing a mental health crisis and need support, you can text SHOUT to 85258.
Breathing Space is a free, confidential phone service for anyone experiencing low mood, depression or anxiety. Call: 0800 83 85 87
Mind provide advice and support to empower anyone experiencing a mental health problem. Mind campaign to improve services, raise awareness and promote understanding.
Around since 1923, SAMH is Scotland's national mental health charity.
UHI Online Counselling Service content
UHI Online Counselling Service
content
Our Counsellors
The counselling service is made up of 1 full-time counsellor Claire Nelson (Monday-Friday) and 1 part-time counsellor Annie Garrigan (Tuesday, Wednesday and Thursday). All are registered members of the British Association for Counselling and Psychotherapy (BACP) and adhere to their ethical framework.
To self-refer, or to find out more, please contact us counselling@perth.uhi.ac.uk
Claire Nelson content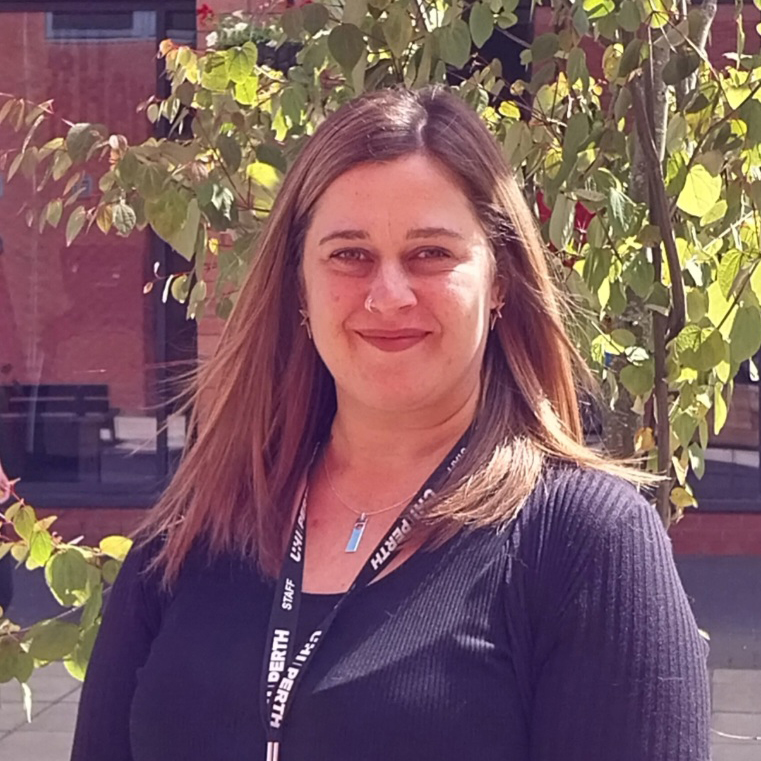 Claire Nelson
Annie Garrigan content
Annie Garrigan