Additional Support Service
content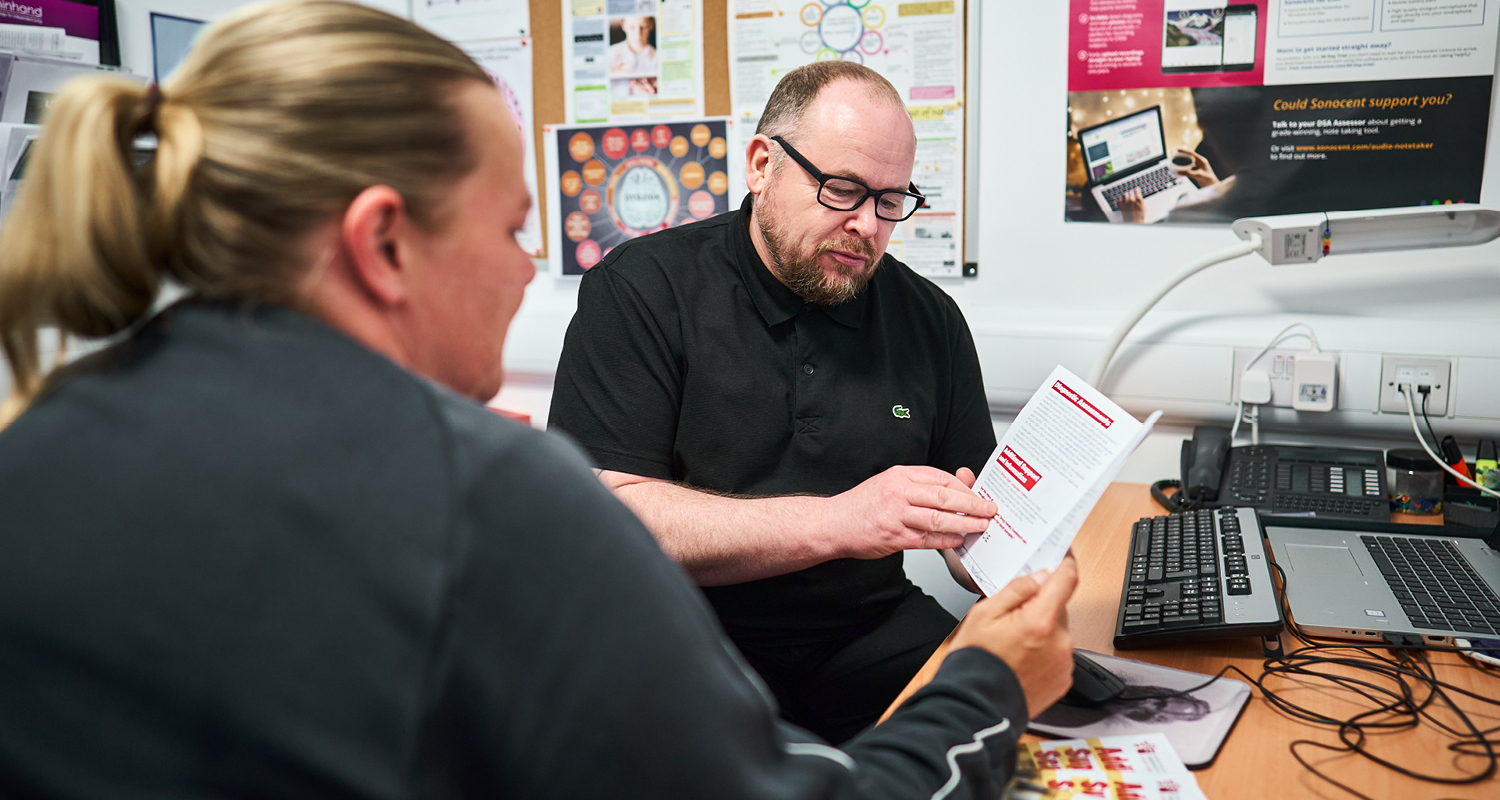 At UHI Perth we work hard to support all of our students. We recognise that each student is different and do our best to provide appropriate and effective support to reflect this.
Our Additional Support Team provide a range of services including:
Loan Bank
Assistive Technology Workshops
Microsoft Accessibility
Disabled Students Allowance (DSA)
Alternative Assessment Arrangements
View our Assistive Technology Workshops. Contact the Additional Support Admin below for Workshop dates.
If you have any questions, please contact the Additional Support Service on additional.support.perth@uhi.ac.uk
Get in touch content
Get in touch
Get in touch
Please don't hesitate to get in touch if you would like to discuss additional support further. Students can book Personal Learning Support Plan (PLSP) appointments, DSA Needs assessment, access Loan Bank equipment, Diagnostic assessments, receive assistive technology demonstrations, arrange alternative assessment arrangements, we offer face to face, phone call, or video call appointments(via Microsoft teams or webex)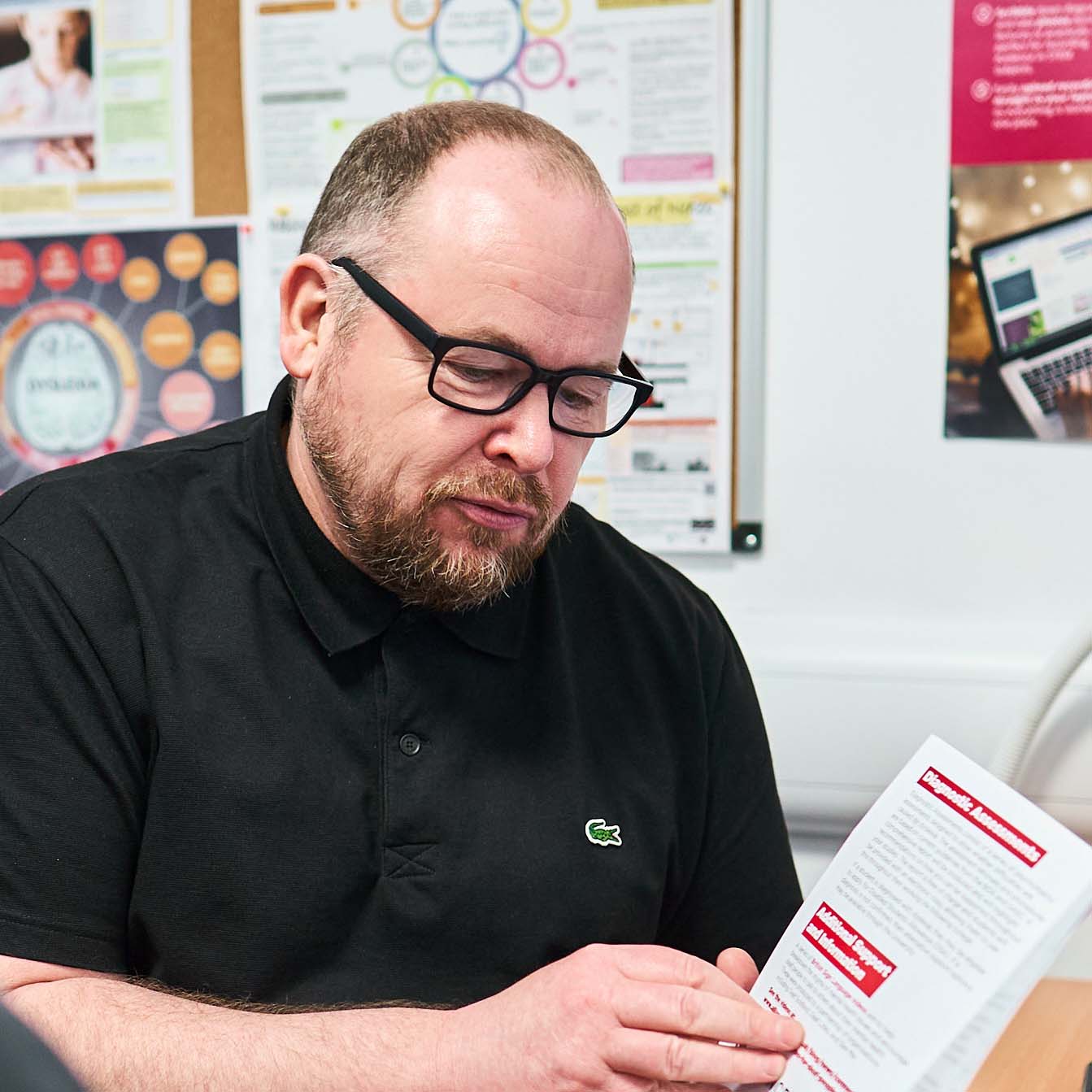 Craig Lindsay
Additional Support Officer
01738 877616
craig.lindsay.perth@uhi.ac.uk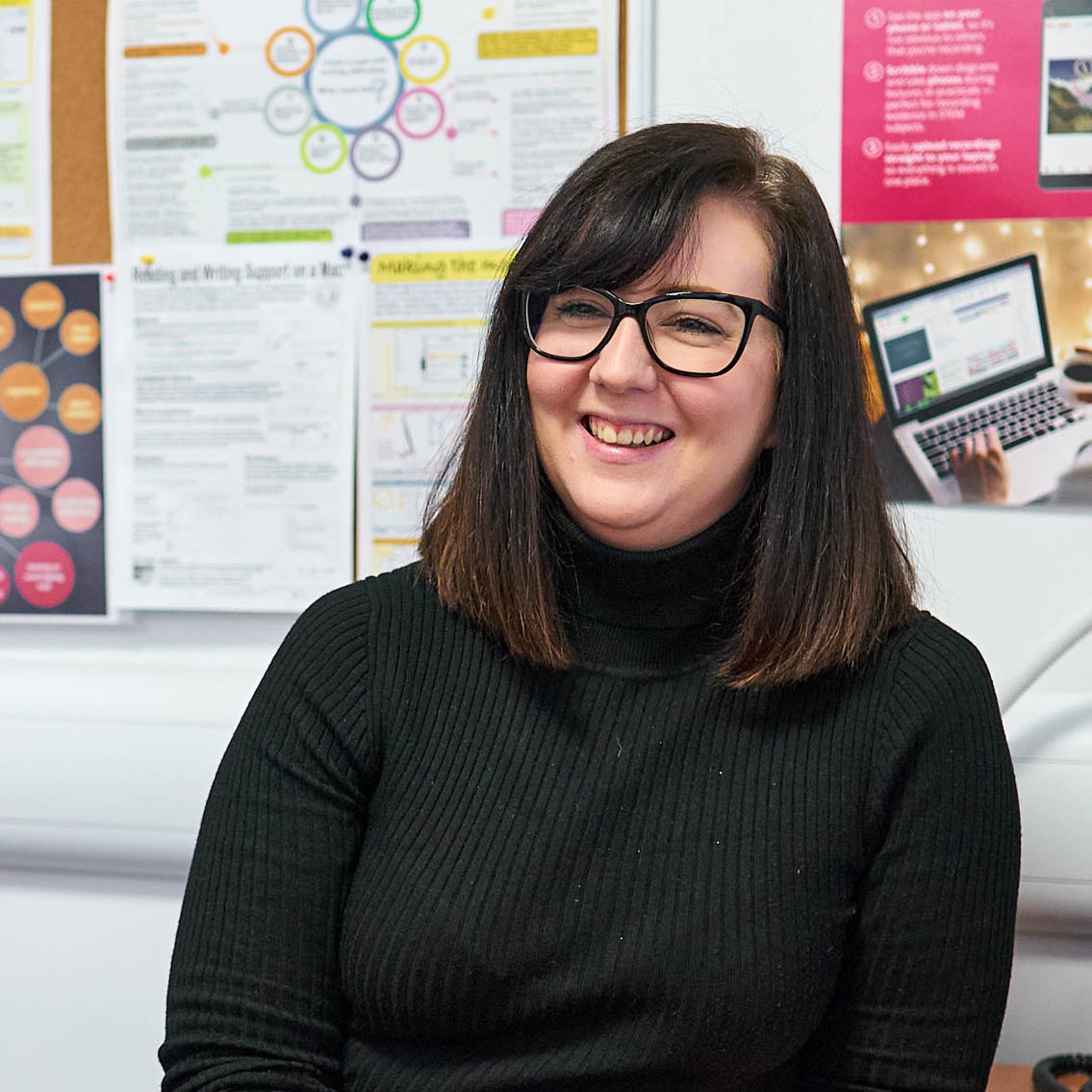 Becky Angus
Additional Support Administrator
01738 877 382
becky.angus.perth@uhi.ac.uk
Staff Spotlight - Becky Angus content
Staff Spotlight - Becky Angus
Staff Spotlight - Becky Angus
Tell us about yourself?
I'm Becky, I started at UHI Perth in 2017 working with the reception team during academic breaks to cover for term time staff. From there I began my role as the Additional Support Administrator before becoming an Additional Support Officer in May 2021.

I live in Perth with my husband, stepson and our cat, Oscar.
What is your role at UHI Perth?
Currently, I work two roles for the college but my main role is Additional Support Officer. I support students who present with Specific Learning Difficulties, Sensory Impairments, Physical Disabilities and Health conditions which may impact on their studies. We coordinate Personal Learning Support Plans with the students and provide reasonable adjustments to support them with their studies.
What's the best part of your job?
My favourite part is watching the students achieve their goals, either by completing their course or successfully moving on to the next level. I love graduation and seeing everyone so happy once they have achieved their qualifications.
What is a typical day at work like?
We are always busy, no two days are ever the same. I learnt that it is pointless to make a plan of how I think my day will go as it never happens like I hoped! All of Student Services work so well together that every day in the office is entertaining, it is hard not to laugh with Sam in the same room.
What has been your most memorable moment since working at UHI Perth?
Winning a joint OBI with Craig was a highlight. I hadn't been with the Service for that long at the time so I was surprised to be nominated, never mind win.
Do you have any interesting hobbies?
I love live music, I spend a lot of my time seeing different bands playing when I get the chance. All of the rearranged shows post COVID and new announcements are costing me a fortune at the moment.
Favourite type of food?
Anyone who knows me will know that I am an incredibly fussy eater but I do quite enjoy Italian food. I get bored of meals quite easily so tapas is ideal for me, little plates that are hard to get bored of.
Favourite holiday destination, and why?
My last holiday was in Kos, which was lovely but I do not take sun too well, so 10 days was a struggle in July!
Where would you like to travel next?
We had booked Orlando for my sister's 30th birthday back in 2020 so it would be good to get that rearranged so I can see for myself what all the fuss is about with Harry Potter land!
Favourite book?
I don't read too often but I mostly enjoy autobiographies about people who have survived addiction, at the moment I just finished Dreamseller by Brandon Novak. I really enjoyed The Heroin Diaries by Nikki Sixx too.

At the moment I am reading Dave Grohl's autobiography which is brilliant.

However, my favourite book is a book my dad gave to me as a child which has a title too inappropriate for the college blog but is by Adrian Edmondson so you can google it for yourself!
Favourite TV show or film?
My favourite movie is Dirty Dancing, I have probably seen it over 1000 times. At the moment I am rewatching the TV show Nashville, and I finally finished watching the Big Bang Theory a few weeks ago, a few years after everyone else.
As a child, what did you want to be when you grew up?
I had dreams of either becoming a newsreader or a fashion designer when I was younger, I changed my mind all the time. When I initially left school I went to college to study Art and Design with intentions of doing fashion and dressmaking but I ended up doing Interiors instead. A few years later I completed my BA in Accounting and Finance at UHI Perth, which is when I began my reception role.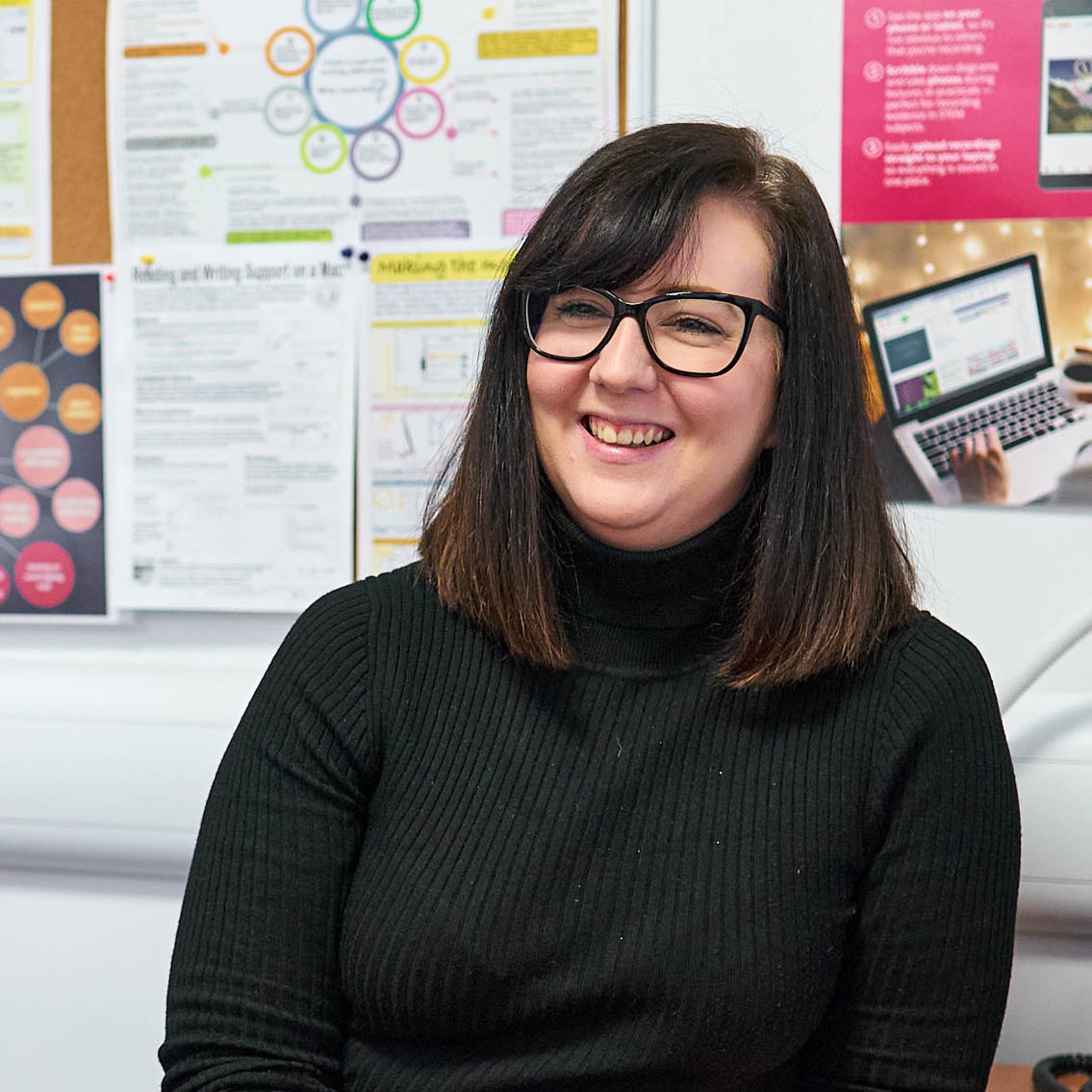 Disabilities content
Disabilities
Disabilities
There are well established systems in place to successfully support students with a variety of personal and learning needs. We have experience of working with individuals affected by a wide range of health conditions, learning difficulties and disabilities including:
Dyslexia
Autistic spectrum disorders
Visual impairments
Hearing impairments
Mobility or dexterity difficulties
Health or medical conditions
Unseen disabilities such as epilepsy
General learning difficulties
Depending on the needs of each individual student, additional support may include:
Information and guidance
Help to access financial support, Disabled Students Allowance (H.E. only)
Access to assistive technology e.g. electronic spellcheckers, digital voice recorders, adapted keyboards & ergonomic equipment and assistive software
Interpreter support
Additional individual study skills or small group tuition
Course material in alternative formats e.g. Braille or audio
Alternative Assessment Arrangements such as reader-scribes, text to speech software electronic question papers and extra time.
These lists are not exhaustive! A full range of reasonable adjustments to both the physical environment and learning materials can be explored to effectively support students. An assessment of needs will be conducted with each student to determine what additional support will be required for their learning. At UHI Perth we feel the student should always be at the centre of this process and no additional support will be put in place without their agreement.
British Sign Language content
British Sign Language
British Sign Language
What we do:
If you require communication support for your timetabled classes, you should remember that your Communication Support Worker will:
Interpret for you: Hearing learners and college staff. Everything that is said or signed
Sign for you: Hand-outs
Book out: Camera and other equipment for assessments
Explain the differences in D/deaf and hearing cultures to learners and staff as required.
Additional Support and Information
A series of British Sign Language videos aim to help breakdown the stigma of mental health issues and encourage deaf people to talk to others about their mental health. These were produced by a partnership of organisations including Deaf Scotland, Deaf Links, and See Me.
Contact Scotland provide a service connecting BSL users - through an online video relay service - with Scotland's public authorities, voluntary sector, and others.
Interpreting Solutions provide a range of services to D/deaf and Hard of Hearing individuals around the UK. This includes;
Language Professional Service (Communication Support Workers, British Sign Language Interpreters, Notetakers, Palantypists, Deaf Relay Interpreters, Deaf Blind Interpreters, Lip Speaking Interpreters, Teachers of the Deaf and Specialist Mentors, and Advocacy to potential students)
Deaf Student Recruitment (Interpreting Solutions are a specialist agency involved in the recruitment of deaf and hard of hearing students; this is done by supporting students with UCAS, SFE and DSA)

Contact us
Additional Support Team
Room 035
UHI Perth, Crieff Road Perth, PH12NX
(01738) 877382
additional.support.perth@uhi.ac.uk
Microsoft Learning Tools content
Microsoft Learning Tools
Microsoft Learning Tools
Learning Tools use a set of free features that enable every student to improve writing, reading comprehension, and reading speed. Learning Tools are available in the products classrooms already use.
You can find a YouTube video about Learning Tools here: Microsoft Learning Tools Demo at Made By Dyslexia Showcase in Atlanta
Improves reading
Enable learners regardless of age or ability with easy to use features that reduce visual crowding, highlight text, break words into syllables, read text aloud, and provide visual references.
Strengthens writing
With features like Dictation and Read Aloud, students can hear their writing read aloud providing them essential feedback to edit their work and clearly communicate their ideas to others.
https://www.microsoft.com/en-gb/education/products/learning-tools
Hidden Disabilities Sunflower Scheme content
Hidden Disabilities Sunflower Scheme
Hidden Disabilities Sunflower Scheme