content
Welcome to Perth
Situated in the very heart of Scotland, UHI Perth boasts a lively student campus in a thriving and dynamic city with a fascinating history.
Once the capital of Scotland, the 'Fair City' of Perth is a bustling, compact and beautiful city located alongside Scotland's longest river, the Tay. Perth, being central, is ideally placed to explore many other parts of Scotland including the Scottish Highlands, Edinburgh and Glasgow.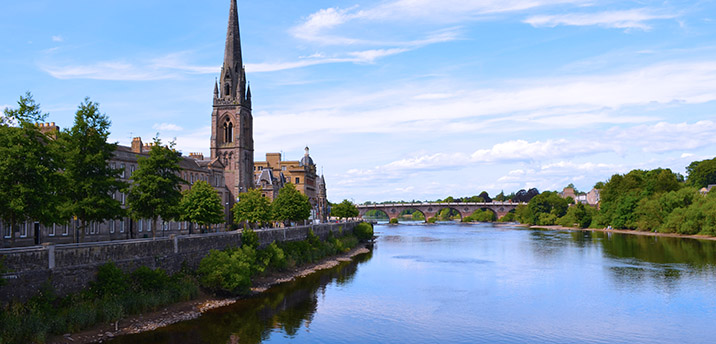 content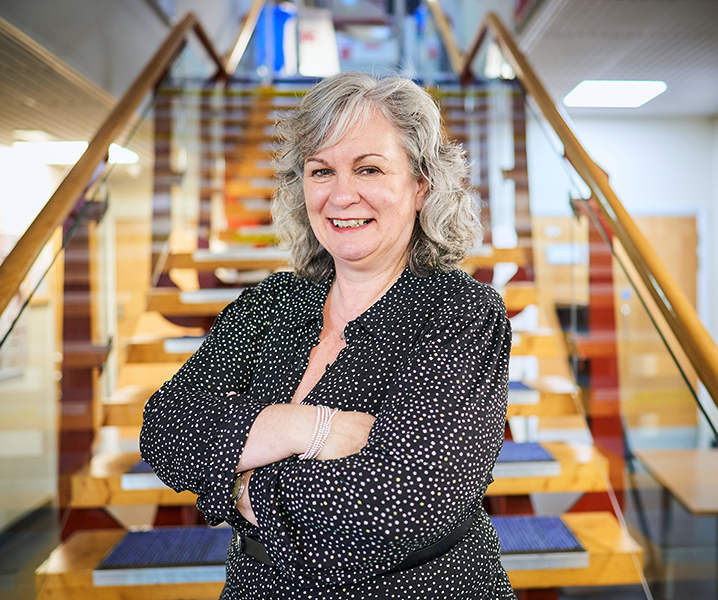 Welcome to UHI Perth
Whether you are going to be joining us for the first time, or continuing and progressing your studies with us, we are delighted to be part of your journey to success.
Throughout your time with us, we want to make your learning experience the best it can be. At UHI Perth, you will not only find incredible staff members, but also an excellent range of services for you to access.
The information you will find here is designed to help you plan and prepare, getting you off to a good start.
content
New to Perth and the Region – away from home:
If you are relocating to the Perth area (including moving into the on-campus accommodation) you should register with a local doctor (GP) soon after arriving to make sure you have suitable access to healthcare nearby. UHI Perth is associated with Whitefriars Surgery – Green Practice, which is located on Whitefriars Street, Perth, PH1 1PP. You can contact them on 01738 627912 and visit The Green Practice website.
You may also wish to register with a local dentist if you have relocated to Perth for your studies. Caledonian Dentists is located on York Place and Kinnoull Causeway. You can contact them on 01738 622912 or 01738 441159, and visit the Caledonian Dental Care website.
Dial: 111 for NHS 24 services – this provides a 24-hour medical information service.
Closest hospital is: Perth Royal Infirmary, Taymount Terrace, Perth PH1 1NX. Call 01738 623311.
Closest chemist is: ASDA, 89 Dunkeld Road, Perth, PH1 5AP. Call 01738 494610.
content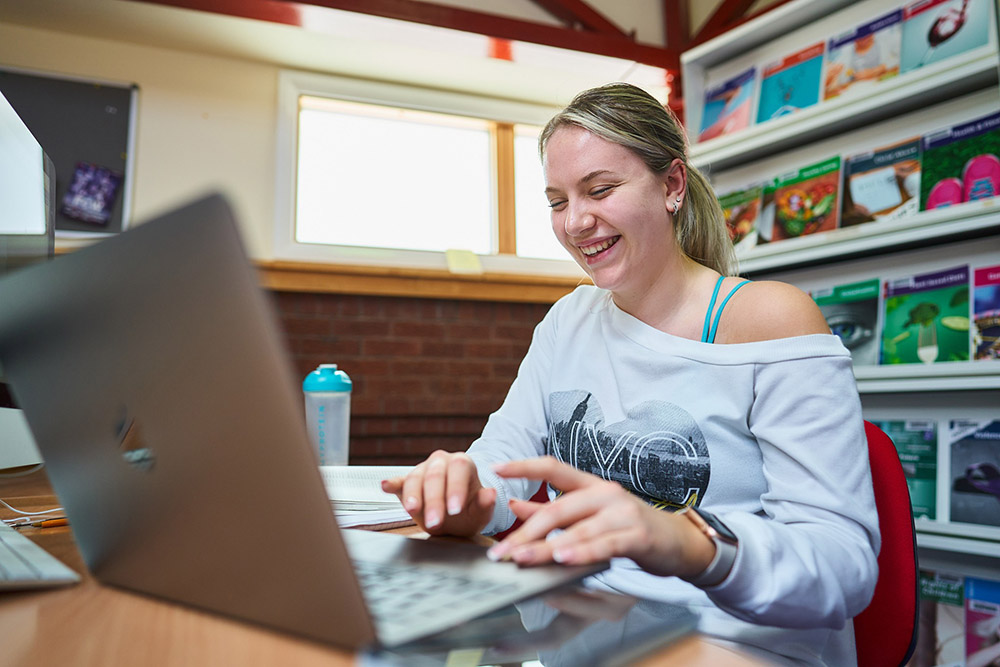 Student ID Cards
So that we can provide you with a Student ID Card, please remember to upload a suitable photo, either during your online enrolment or shortly after. Log in to the UHI Records portal:
www.studentjourney.uhi.ac.uk
Upload your photo by Monday 28 August.
You will still receive a card after this date; however, it may be delayed.
content
Welcome to your Campus
Our campus is situated in grounds surrounded by greenery where you can enjoy taking in the fresh air as you move between buildings. Have a look at our campus and building maps below:
content
Brahan Building
Often referred to as our main building, here you will find classrooms and specialist rooms designed purposely for your studies. Courses hosted here include: Administration, Business, Accounting, Management, Hospitality and Food Studies, Childcare, Health and Social Care, Humanities and Social Sciences, Construction and Built Environment, Engineering and Science. In addition to this, our Library and Careers Team are based here as well as other key services including Student Funding and Student Services.
Also located in Brahan is a Costa Coffee, a shop and refectory (canteen) offering a range of hot meals, sandwiches, soup and snacks.
Goodlyburn Building
Here you will find classrooms including specialist rooms designed purposely for your studies. Courses hosted here include: Music, Audio and Sound Engineering, Art and Creative Industries, Theatre Arts and Production, Musical Theatre and Social and Vocational Studies.
Also located in Goodlyburn is a Costa Coffee machine and a refectory that offers a wide range of hot meals, sandwiches and soup.
Webster Building (The Union Link)
Here you will find your Student Association, HISA Perth (Highlands and Islands Student Association). In addition to this, there is a Starbucks cafe and plenty of space where you can meet and socialise with your friends and classmates. There is also a small IT Hub that you can book to use for your studies.
content
Academy of Sport and Wellbeing
Our Academy of Sport and Wellbeing (ASW), have classrooms and specialist rooms designed purposely for your studies, including Hair and Beauty and Sport and Fitness. Anyone can become a member of our Gym and/or Climbing Wall, and our students enjoy discounted membership - see below for more info.
Our Nursery
If you are a parent and are looking for childcare support, then look no further than our Nursery. We have excellent facilities for our young people where we received excellent feedback from a recent Care Inspectorate visit. Find out more about the college nursery.
Our Student Accomodation
Our Student Accommodation is very popular and anyone who is studying a full-time course with in-person taught classes can apply. With capacity to house up to 78 students, rooms are in demand. Applications usually open in early April each year, keep an eye on our website and social media for updates. A member of the accommodation team is available onsite 24/7, 365 days of the year. Find out more about our accommodation.
content
content
Parking on Campus
There is ample free parking on site. However, for the first few weeks, you may find the car parks relatively full until people find car sharing options. There is an overflow car park located behind the Brahan Building, accessed via Appin Crescent. It is worthwhile researching this route in preparation in case you find the main car park is full.
Bike Storage
If you have a bicycle you can use the lock-up in our bike park in the main car park, just below the Brahan building, for free.
Smoking Shelters
We kindly asked all students, staff and visitors to use the smoking shelters provided and to keep clear of main entrances to buildings whilst smoking. This also includes vaping.
content
Free Breakfasts
Having something to eat in the mornings helps you to focus and concentrate on your studies.
Our Free Breakfasts are available from 8.30am-9.15am in our Goodlyburn and Brahan Refectories and offer toast, cereal, tea and coffee.
The Big Project
We also have our Big Project, where, through sponsorship, we provide a variety of dry foods and toiletries. You can help yourself, but be mindful that others may need some supplies as well. These are all readily available to take what you need in our Brahan Building, Goodlyburn Building and our ASW.
Accessible Period Products
In our campus toilets you will find a range of period product freely available. In addition, items including period pants and menstrual cups will be available to order and collect from our Customer Services (Reception) staff. This is a new service that we anticipate launching in September 2023.
content
Student Records
Starting your college career is a big step and you want to make sure we have your correct details - so that when it comes to registering for classes, meeting your PAT, working through your course and most importantly, receiving your certificate at the end of your studies, everything goes smoothly!
Your first step is to ensure you have completed your online enrolment correctly as this feeds into our systems. If you have any questions or issues with this, please contact pcmis.perth@uhi.ac.uk and we will be pleased to advise you.
Paying Tuition Fees
If you are due to pay fees for your tuition it can often help to spread the cost. We offer instalment plans to pay by standing order and our friendly Tuition Fees team are happy to have a chat with you about setting this up. Please contact pefees.perth@uhi.ac.uk for information and help.
Accessing our Systems and IT Support
Getting Online
Our Wi-Fi network, Eduroam, is available throughout our campus.
You can configure Eduroam on your device before you arrive on campus, by using the Eduroam Configuration Assistant Tool (CAT) at the link below, so you will be connected as soon as you get here.
We all know that accessing and remembering passwords can be challenging, so here are some useful links that you may need throughout your studies with us:
Setting up your account: Information for Students - Setting up your UHI account
Password and Authentication Update and Reset: Setting up your UHI account - Password and Authentication Update and Reset
Our IT Team are available to support you, please see FAQ's and information available Login (unidesk.ac.uk) you can also log a call for support if you don't find the answer to your question.
Alternatively, the Servicedesk can be contacted as per below:
Monday - 09:00 to 20:00
Tuesday to Friday - 09:00 to 17:00
Saturday & Sunday - 12:00 to 16:00
Phone: 01463 279150
Email: servicedesk@uhi.ac.uk
Student Laptop Loan Service
more.
content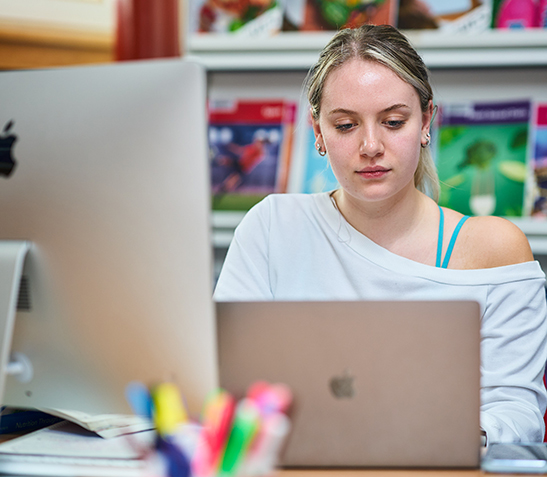 Supporting your Studies
Your PAT (Personal Academic Tutor) - All students who study with us are assigned a PAT, often a member of staff who may also teach you. They are there to support and provide guidance throughout your studies with regards to your course. Sometimes, they will signpost you to other services available in the College.
We do encourage our students to Bring Your Own Device (BYOD), however there is a limited supply of laptops available on loan if you are eligible.
The UHI Perth Digital Support Scheme provides IT equipment on loan to students who do not have adequate access to IT equipment at home to support their studies. This can be due to financial hardship or other circumstances. UHI Perth staff can refer students for a laptop loan, or in some cases for support with internet access at home. Please speak to your PAT during induction to find out more and request a referral. All Digital Support Scheme loans run for one academic year September to June, with equipment due for return before you finish for summer break (or earlier if your studies end sooner).
content
Student services
Student Services offer a number of services designed to support your studies. The team recognise that early intervention and support is most effective. We therefore encourage you to contact us as early as you can to discuss what type of support you think may be beneficial. Don't worry about not getting to the right service in the first instance, we have designed a fluid Student Service structure that will allow you to easily interact with each service area. Making contact in the most important thing, we can then get you to the most appropriate service to ensure that you are supported to become that successful learner that you and we undoubtedly want you to be. Give us a call or send us an email and we can get you on your journey to educational success!
The links below will give you more information concerning each service area, what they do and crucially, how to get in touch.Student Services structure and quick contacts.
British Sign Language (BSL) users can make contact via contactSCOTLAND-BSL
Further information on BSL can be found in our Additional Support Provision at Perth College video.
Student fees and funding
The Student Funding Team can help you with general funding advice, as well as providing assistance with your funding application. There may be a variety of funding options available to you, depending on the level and mode of study you wish to pursue.
Contact our Student Funding Team for advice and guidance - studentfunding.perth@uhi.ac.uk
Quiet Rooms
At UHI Perth, we recognise that prayer, meditation and quiet reflections may be performed in different ways within different faith traditions and beliefs. We have two Quiet Rooms on campus. One is located in our Brahan Building (Room 214a) and the other located in our Goodlyburn Building (Room 506). These rooms are neutral spaces whch can be used by our staff and student population. When in use, to avoid being disrupted, please use the signage on the door to say engaged, but remember to indicate again when it is free for the next person to use.
content
Library
The library holds a wealth of resources and the team has a depth of knowledge and experience and would like to be at the heart of your student journey. If we don't know the answer to any question about the college, we will know someone who does!
Along with our vast selection of print books, there are two floors that include private, bookable rooms and a quiet study area along with our standard study areas. There are PCs, Apple Mac computers (no need to book) and a self-service laptop cabinet, these laptops are loaned on your student record to be used within the Brahan building only.
Along with our collection of print books, we also have access to online resources including e books, journals and software.
Check out our useful library and careers team links:
Library >
Careers Services
The UHI Perth Careers Team are here to offer support with your plans for the future. Together, we can identify what your goals are and figure out some steps to get you moving towards them.
We also deliver workshops to help you build your employability skills and increase your chances of success when applying for jobs, apprenticeships, or courses.
You can find out more about these services on our careers service webpage or use MS Bookings to make an appointment with us (available face-to-face, on Teams, or over the phone).
Curriculum Administration Team
The Curriculum Administration Team provide support to all our curriculum areas and may be able to support you with any queries you may have or point you in the right direction. The team are based in both the Brahan Building and Goodlburn Building as follows:
Room S002 on the ground floor of the Brahan Building, as you enter the library.
Room 209 on the second floor of the Brahan Building.
Room 522 in the Goodlyburn Building, just past our Reception area.
Alternatively, you can email the team on:
content
Your input is important to us
The student voice is valued at UHI Perth as you are the experts of your experience! You will be able to use your voice in a number of ways:
Student Forums
Surveys
End of Module Evaluations
The Red Button – UHI's feedback mechanism for what you like about UHI Perth and what could be better.
Giving any feedback to your students' association - HISA Perth.
If you want to use your voice to help other students at UHI Perth, you can volunteer to become a Student Voice Rep – you'll get full training and support from HISA on this. You can also run to be one of three elected HISA officers at UHI Perth and get paid to represent students either alongside or by taking a year out of your course! Elections take place in March and HISA support throughout the process.
HISA Student Advice Service
If you need free and impartial advice at any point during your time as a student, be sure to get in touch with HISA's Advice Service. They can help with issues such as Academic Misconduct, Disciplinary Hearings, Fitness to Practice Matters, Professional Practice Advisory Panel, Mitigating Circumstances, Academic Appeals and Complaints.
Sports Clubs and Societies
Sports clubs and societies at UHI Perth are run through HISA – your students' association. These are run by students and for students and range from Basketball to Creative Writing. The HISA website is kept constantly up to date with clubs and societies as they affiliate so you can find out what we have at Perth and sign up for them online - be sure to select Perth when searching as all the clubs and societies across UHI are listed here as well!
If you don't see any clubs or societies you'd like to see at Perth, why not start it yourself? HISA can give a lot of support to make this happen. Information is on the HISA website.
content
Keeping You Safe
At UHI Perth, we are committed to carrying out our 'Duty of Care' responsibilities in relation to minors, children, adults at risk, students and staff, ensuring the safety and welfare of all. Our responsibility is to use our professional expertise and judgement to protect and promote the best interests of students and staff, and to ensure that we exercise an appropriate level of care towards everyone, as is reasonable within the parameters of our relationship.
If you have any concerns about your welfare and/or safety whilst at College you can contact our Safeguarding Lead on deborah.lally.perth@uhi.ac.uk
We also encourage anyone with a criminal conviction which may impact their ability to study certain courses to get in touch with our Safeguarding Lead. Please note, UHI Perth is committed to ensure that all applicants and students are treated fairly and transparently with regard to their application for admissions and/or continuing studies in the event of disclosure of a criminal offence. We are committed to the principles of equality of opportunity and fair access to education opportunities, and to provision of an inclusive, accessible and safe learning environment.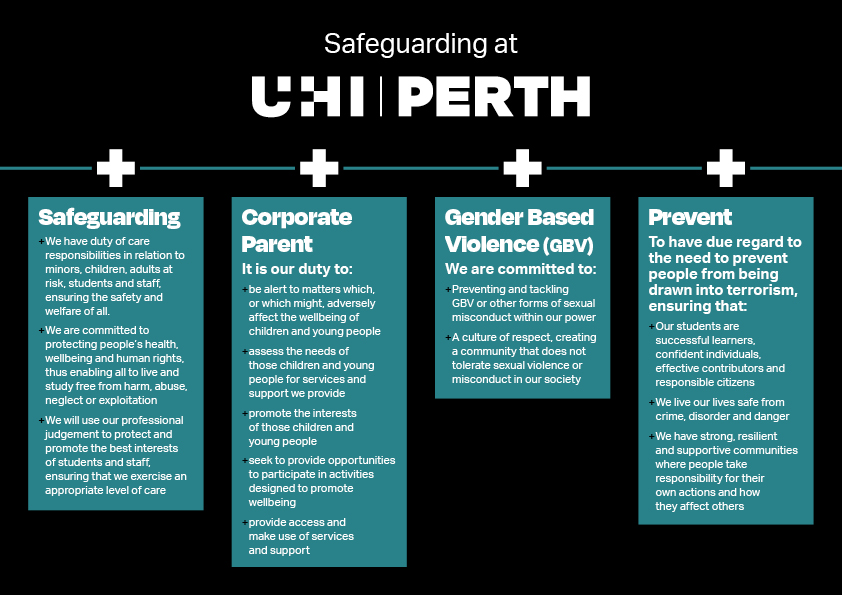 content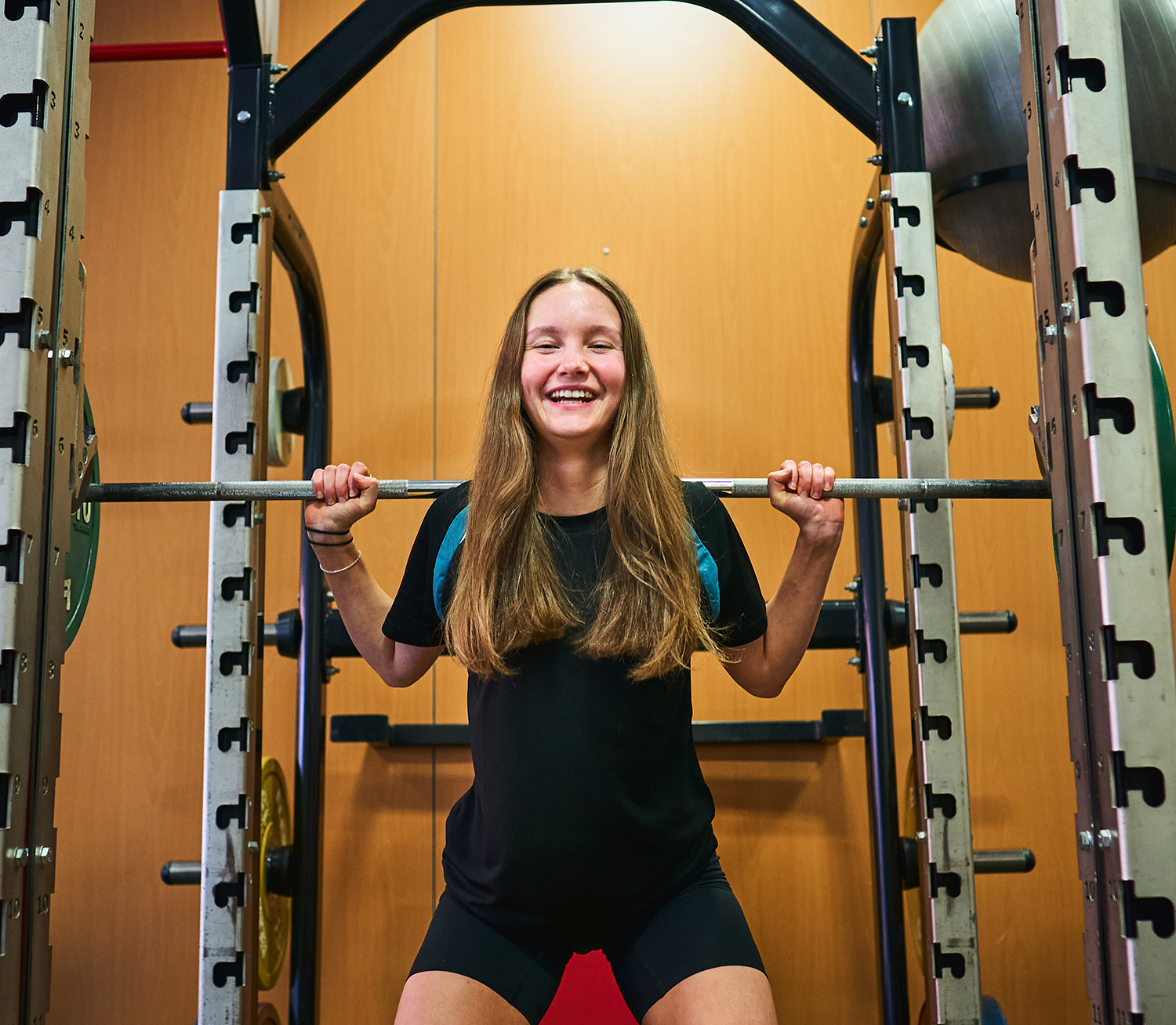 Helping You to Keep Fit and Healthy
Achieve more at UHI Perth by joining your gym! Benefit from:
Positive mental wellbeing
Meeting new friends and establishing new social groups
Academic success
Employability
Student memberships are only £10 a month*. Click here to sign up or scan the QR code below.

You will also receive 20% off all personal training sessions and packages.
* The £10 offer will expire on 30 September 2023.
content
We hope you have a fantastic time here at UHI Perth!