Brahan
content
Food and drink services in the Brahan Building.
Food Court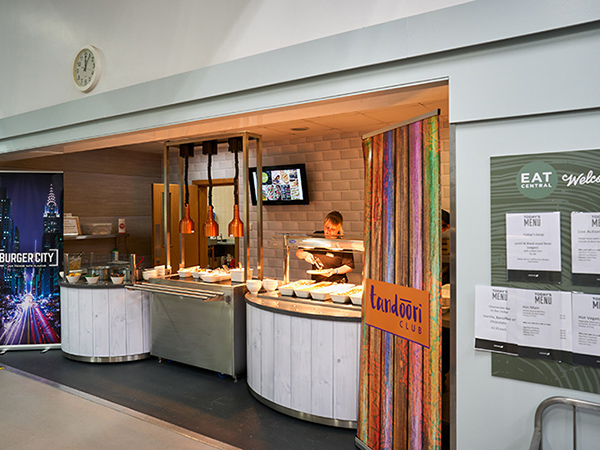 A partnership between UHI Perth and Aramark brings a dedicated catering service to the College campus.
Within the Brahan food court, we enjoy a unique partnership with hospitality students. All the food is prepared by the students who are studying on various hospitality programmes. This partnership provides the students with the opportunity to work in a fast-paced restaurant serving meals to fellow students, staff and visitors, gaining the real-life kitchen and front of house experience they'll need in industry.
The Food Court is open Monday to Friday, 8.30am – 2pm, starting the day with a full breakfast offer including cooked breakfast items, cereals, toast, as well as grab and go items which include freshly made yoghurt, fruit, and granola pots.
For lunch, we have developed our offer to bring the high street to the customer in the way of Aramark's food concepts. Look out each day for different variations of high street favourites including Joe de Frango, Burger City, Wok Street Chinese and many more cooked in the kitchen by the UHI Perth hospitality students.
Please feel free to leave any feedback on our website or get in touch with our management team who are always happy to chat through any suggestion or feedback. Allergen and dietary information is available daily from our nominated allergen team member.
Costa
Monday - Friday 8.30am - 3.30pm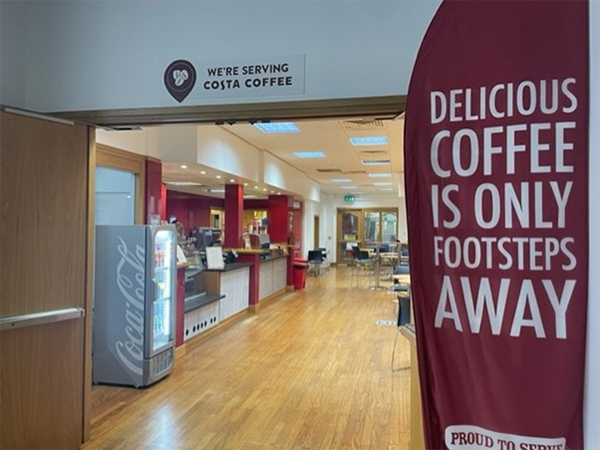 Situated next to the Food Court, our Costa coffee starts the day with freshly baked pastries alongside the rich aroma of freshly ground coffee. We also offer the full iced drinks and Costa seasonal specialities.
Lunchtime options include freshly made sandwich baguettes, paninis, or salads to go with your coffee and cake.
Shop
Monday - Friday 8.30am – 3pm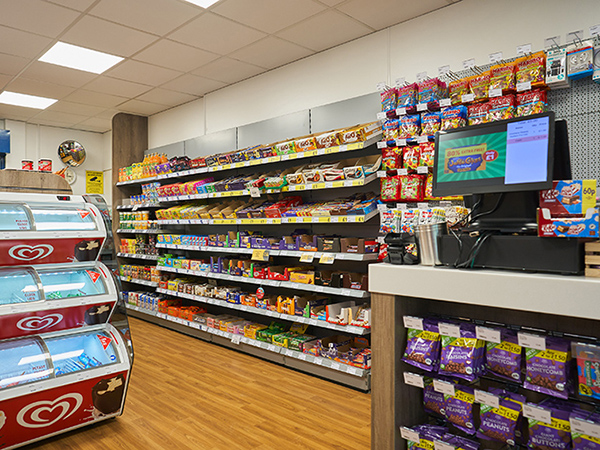 Situated as you come into the Brahan Food Court, the Premier Shop sells everything you need to get through a busy day.
This includes hot snacks, sandwiches, grab and go items, Costa coffee, confectionary, crisps, juice, milkshakes, household essentials, stationery and more.