Opening Hours
content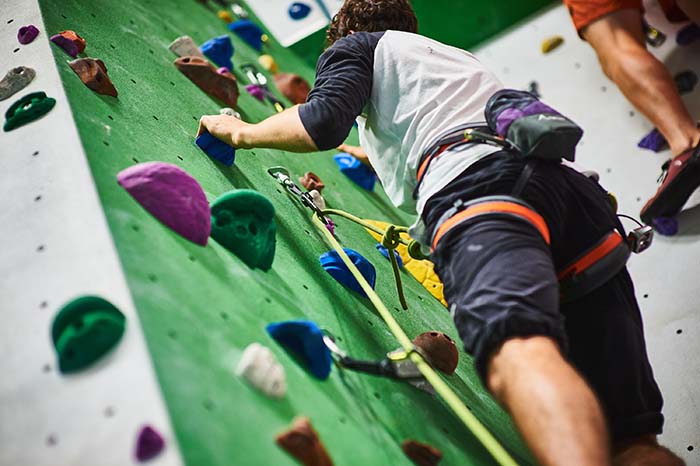 The UHI Perth Climbing Centre is open to the public, students and group bookings.
Please note at certain times the wall will be used for curriculum delivery, school and community groups. See our What's On Page to keep you informed of events/courses you may be interested in and when we expect the wall to be busy so you plan your visit.
Public Access Opening Times content
Public Access Opening Times
We are currently closed to public access UNTIL 5.00PM every Monday to allow us to route set.
On Tuesdays - Fridays we are now offering an Early Bird Boulder session from 7am - 10am: please note this is open to Adult Unsupervised users only (not junior unsupervised members aged 14-17) and there is no hire kit available. During this session there is NO ACCESS TO THE ROPED AREA AT ANY TIME.
MONDAYS:

5.00PM - 9.30PM

TUESDAYS - FRIDAYS:

Early Bird Boulder: 7am - 10am

Full Access (roped area and bouldering): 10am - 9.30pm

Tuesday, Thursday and Friday: Pre School of Rock exclusive access to boulder wall 10.30am - 11.30am (NO PUBLIC ACCESS TO BOULDER WALL UNTIL 11.30AM)

SATURDAYS:

10:00am - 5.30pm

SUNDAYS:

11am - 8pm