Programme
content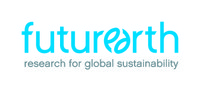 The conference as a whole will be structured around the three Research Themes of Future Earth, a 10-year international research initiative that will develop the knowledge for responding effectively to the risks and opportunities of global environmental change and supporting transformation towards global sustainability in the coming decades:
Dynamic Planet: Observing, explaining, understanding, projecting Earth, environmental and societal system trends, drivers and processes and their interactions; anticipating global thresholds and risks.
Global Sustainable Development: Knowledge for sustainable, secure and fair stewardship of biodiversity, food, water, health, energy, materials, and other ecosystem services.
Transformations towards Sustainability: Understanding transformation processes and options, assessing how these relate to human values, emerging technologies and social and economic development pathways, and evaluating strategies for governing and managing the global environment across sectors and scales.
This structure will permit the global change research community working in mountain areas to align itself more easily with the broader global change research framework established by Future Earth.
There are two types of parallel session:
Posters will be on display during the conference and also at the public lecture.
In the evening of 6 October, the Royal Scottish Geographical Society (RSGS) will host a public lecture as a contribution to the conference. This will also allow members of the public to view the posters displayed at the conference. Details about the speaker will be provided nearer the time.