Veterans and Service Leavers
content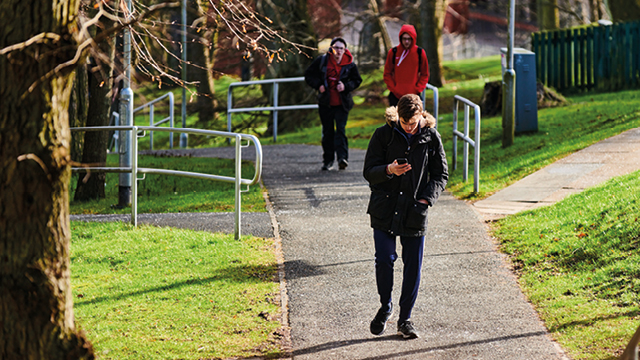 At UHI Perth, we recognise the importance and value of all the training and experience accrued during military service and look forward to working with Veterans and Service Leavers in their college journey. We will work with you to provide essential and relevant careers information, as well as advice and guidance to allow you to make informed decisions about your education and future careers prospects.
How can I self-refer?
You can self-refer as a Veteran or Service Leaver by signing in to your Student Portal or through our Named Person Contact:
Sam Monie
Student Engagement Team
Room 035, Brahan Building
UHI Perth, Crieff Road, PH1 2NX
01738 877 380
sam.monie.perth@uhi.ac.uk
What type of support is available?
The type of support that will be made available to you includes 1:1 support from your named staff contact before, during and after your time at college. They will discuss course options and give advice and support when completing forms such as funding applications, childcare, discretionary, travel and accommodation costs. They will advise you on how to access additional health and wellbeing support services available, such as the Student Counselling service, pastoral support team and mindfulness classes. They will liaise with internal and external partners on your behalf, if requested, to ensure you are fully supported during your course. Upon completion of your chosen qualification they can offer support on the next steps to take after your studies.
Useful Links
Armed Forces Covenant
It is the College's aim to sign up to the Armed Forces Covenant to confirm the commitment we have in relation to supporting Veterans and Service Leavers. The covenant was established to ensure support is available to members of the armed forces community in relation to education, as well as housing, career prospects, healthcare and financial assistance, in addition to many other services. Further information.

Strategy for Our Veterans – Government Policy Paper
Created in November 2018, this policy paper recognises the contribution that members of the Armed Forces make to society and looks to review the delivery of public services to Veterans throughout the UK. Further information.
UHI Perth supports the recommendations set out by the Scottish Veterans' Commissioner and an initial College meeting was held to identify key staff to progress our work with this group.
The College has a Named Person Contact to be the first point of contact for members of the ex-Service community applying for, or undertaking, further and higher education. The role will also provide mentoring to support veterans into and through their studies and the next steps beyond qualification.
The College is also appointing a Veterans Champion, who will be part of the wider Scottish HE-FE Veterans Champion's Network
For more information about the Scottish Government's progress on improving employment and learning opportunities for veterans in Scotland, visit https://scottishveteranscommissioner.org/sgprogress/