Students shine bright in electrical competition
UHI Perth hosted a competition that recognised the brightest Electrical Apprentices of the Year in the East region.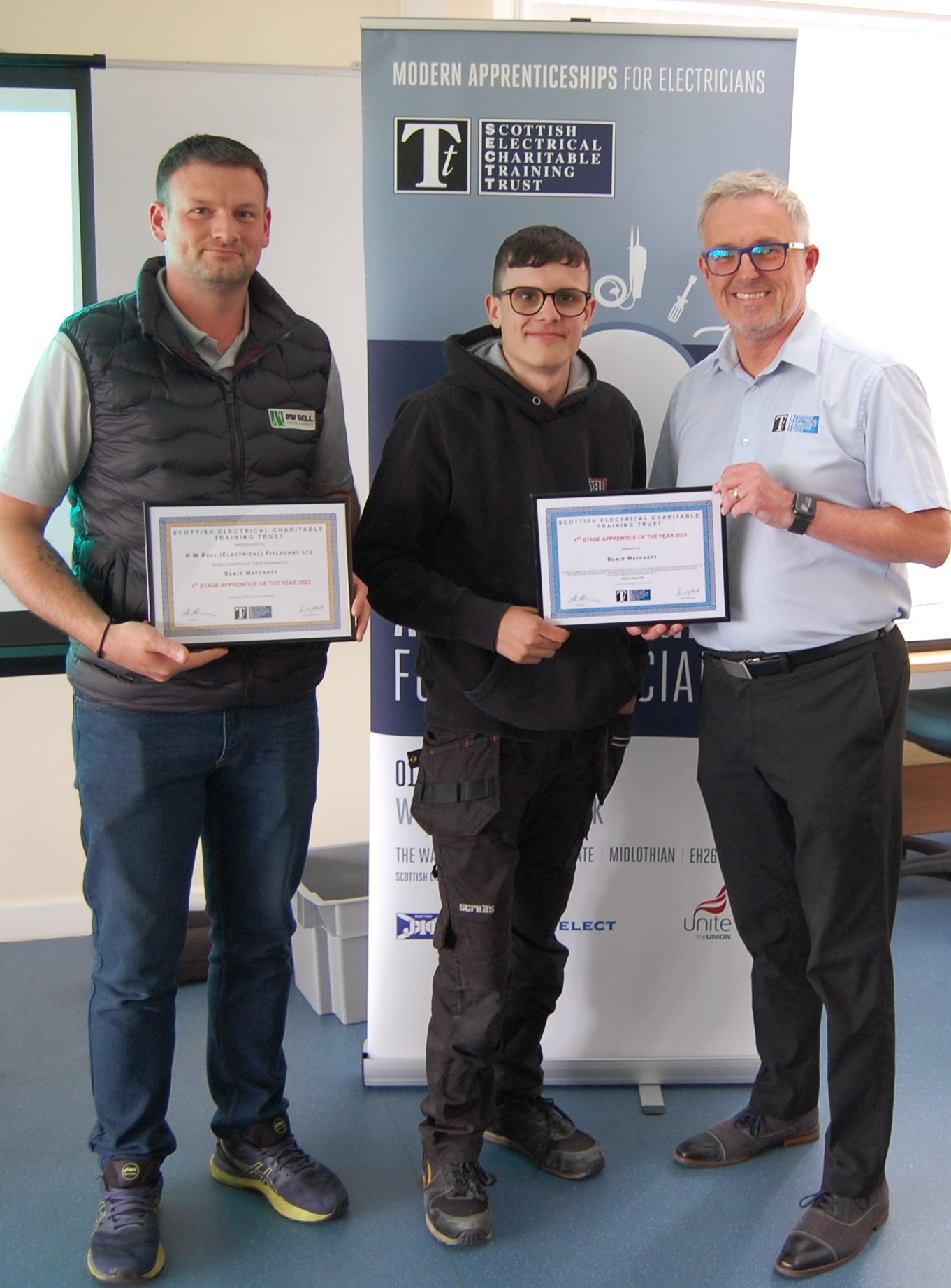 Run by Scottish Electrical Charitable Training Trust (SECTT), the best apprentices from 22 colleges across the country are rewarded for their hard work and dedication throughout the year across three competition heats.
George Mailer, UHI Perth Electrical Engineering Lecturer said: "The East Regional Apprentice of the Year competition has proven to be an incredibly valuable initiative for our electrical students, providing them with numerous benefits and opportunities for growth. This prestigious competition serves as a platform for recognising and rewarding exceptional talent within the field of electrical work.
"Firstly, participating in the Apprentice of the Year competition allows our electrical students to showcase their skills and knowledge in a competitive environment. This experience not only boosts their confidence but also encourages them to strive for excellence in their work. The competition serves as a motivating factor, spurring our students to continuously improve their abilities and stay updated with the latest advancements in the electrical industry.
"Secondly, the Apprentice of the Year competition provides a unique opportunity for our students to network with industry professionals, including other staff and fellow students. Moreover, the Apprentice of the Year competition promotes a culture of healthy competition among our students, by pitting their skills against other students from other colleges in Scotland."
Craig Johnston, SECTT Senior Training Officer added: "We chose two worthy apprentices from today's East competition: Jordan Bathgate who attends Edinburgh College and is employed by Parker Technical Services and Josh Mudie who attends Dundee and Angus College and is employed by MAK Electrical Contractors Ltd. They will now progress to the next stage of the process – a panel interview. From there, bronze, silver and gold medal will be awarded to the winning finalists from the three competitions East, North and West. They have gained valuable recognition towards their commitment in learning their trade to such a high standard. Congrats to everyone who participated today, the standard of work was very impressive."
UHI Perth student Blair Matchett employed by RW Bell (Electrical) Pitlochry Ltd commented: "I enjoyed the practical install and it was good experience." Josh added: "I found the competition challenging with the time, but I enjoyed gaining experience from others."