Disability Confident Committed employer
UHI Perth is proud to be Disability Confident Committed employer content
UHI Perth is proud to be Disability Confident Committed employer
Disability Confident provides employers with the knowledge, skills and confidence they need to attract, recruit, retain and develop disabled people in the workplace.
Being Disability Confident is a unique opportunity to lead the way in our community. UHI Perth recognises the value disabled people can bring to our organisation. As a registered member we have committed to;-
Ensuring our recruitment process is inclusive and accessible
Communicating vacancies through a wide range of channels
Offering interviews to disabled applicants
Providing reasonable adjustment as required
Supporting existing employees who acquire a disability or long-term health condition, enabling them to stay in work
Undertaking activities that will make a difference for disabled people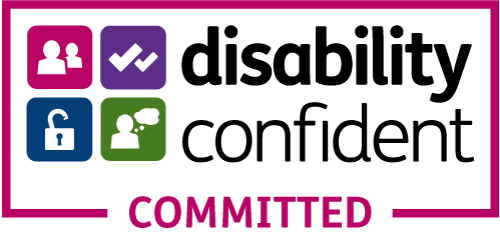 View and download our Disability Confident Certificate.
For more information visit: www.disabilityconfident.campaign.gov.uk