Talented young chefs bring the heat
Budding chefs as young as 12 displayed their talents to an impressed judging panel at UHI Perth in the Rotary Young Chef Final representing Rotary Clubs in the North and East of Scotland.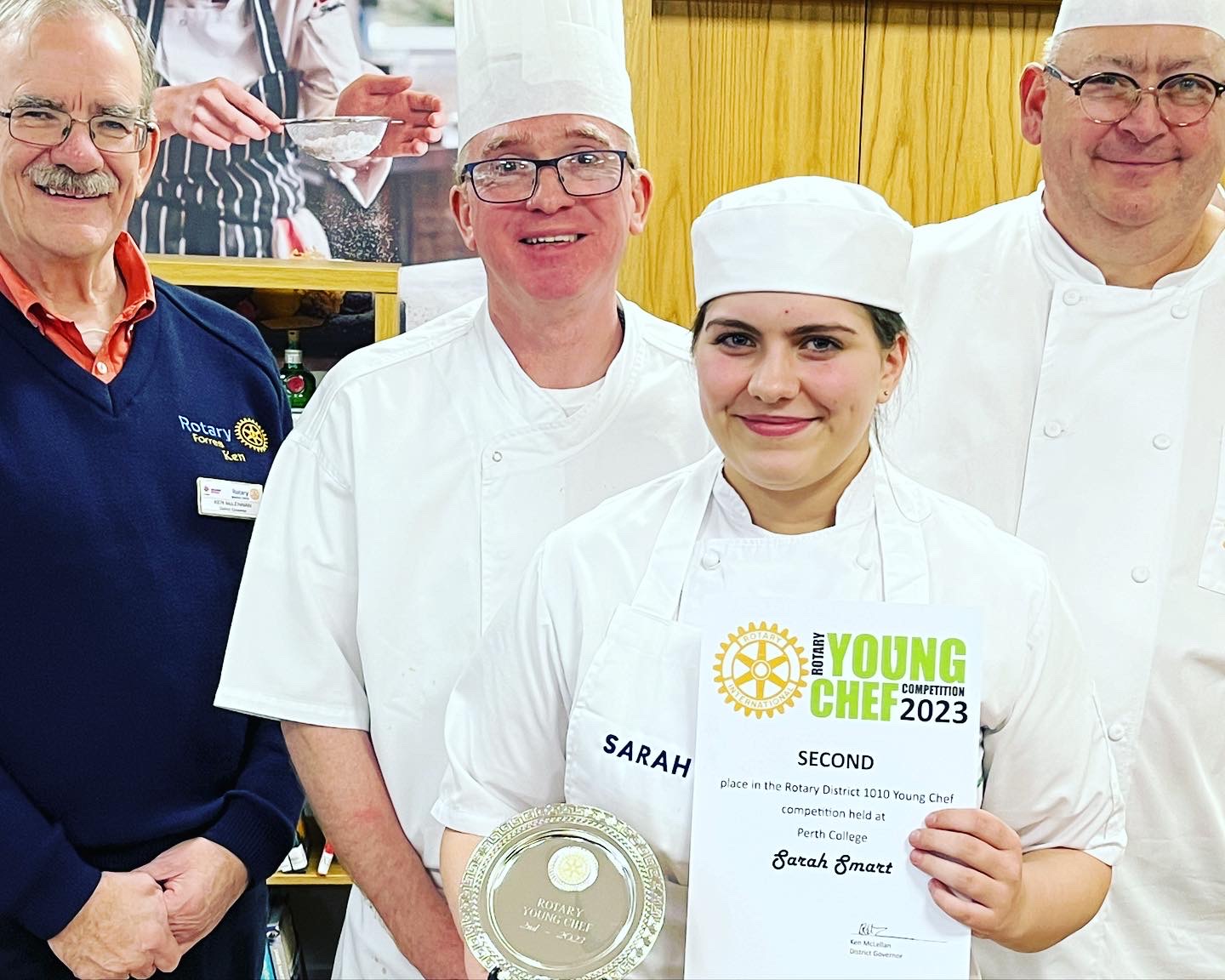 After an entertaining two hours of cooking, Georgina Sives, Sarah Smart and Thea Still emerged victorious with their meals which blew the judges away.
The competition aims to encourage young people to cook healthy meals on a budget by challenging them to prepare a three-course meal in two hours with just £22 worth of ingredients. It also benefits young people by teaching them skills in organisation as well as improving their ability to cope under pressure.

Jim Houston, Rotary Young Chef Coordinator commented: "It's so inspiring to see so many talented young chefs excelling in a competition environment. After a challenging couple of years for everyone, it really is encouraging that competitions like this are still running this successfully and proving Rotary can be a real force in improving the futures of young people."

Neil Mugg, UHI Perth lecturer was on the judging panel, who took into account timing, taste, costings, skills, presentation, hygiene and planning. He added: "It was a really inspiring day and wonderful to see such young talent shining through with their passion, creativity and enthusiasm. Congratulations to all the chefs on the amazing dishes that were presented today."

The Rotary Young Chef Competition is a successful and well-established event that has supported the careers of several young cooks organised by Rotary Great Britain and Ireland and sponsored by Filippo Berio.

After winning this Rotary District Final, the winners will now go on to the penultimate stage - the Scottish Area Final on the road to the national final, where they will face off in the same tasks against the winners from other Rotary Districts.