Scotland's historic kirk bells ring out for Christmas
The ancient bells of Perth will ring out across the world this Christmas following the release of a recording of carols featuring St John's Kirk carillon.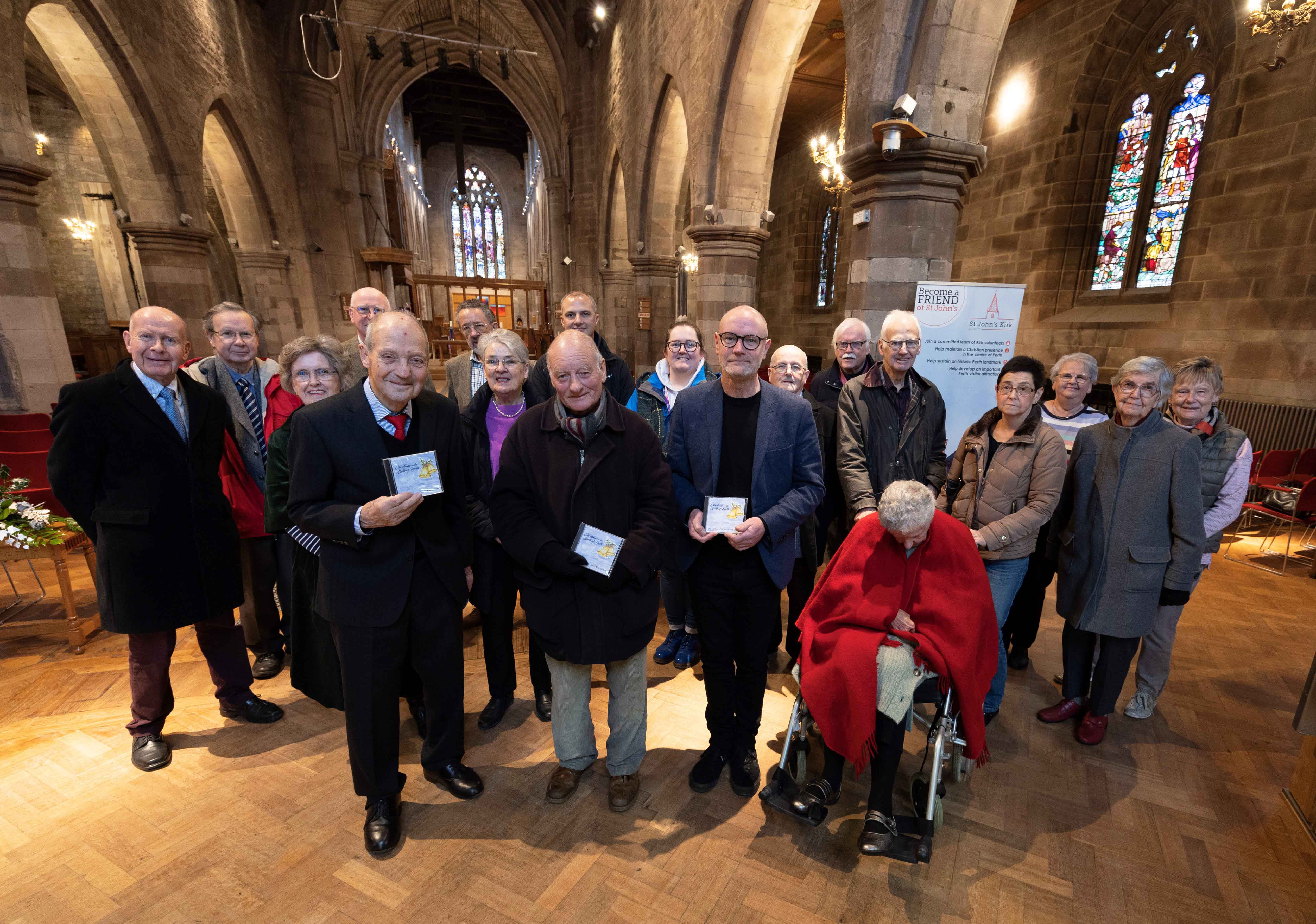 The country's largest collection of church bells, played by renowned carillonneur Dr Ian Cassells, rings out a selection of much-loved carols on 'Christmas on the Bells of Perth', produced by the Friends of St John's Kirk.
Nick Green, Perth College UHI Audio Engineering and Theatre Arts Sector Manager recorded the recital last winter in preparation for launch in time for Christmas this year.
He explained: "This is the second carillon bells recording I have produced for the kirk now. The first was reviewed by an expert campanologist from Cambridge, John Martin, who referred to it as one of the best recordings of bells."
Dr Cassells' arrangements comprise 10 tracks featuring 26 carols with a closing track featuring the deep tolling of the ancient John the Baptist bell.
St John's Kirk has 63 bells - more than any other building in the UK. Of these, eight were cast before the Reformation, including Perth's oldest bell - the Ave Maria - cast in the early 1300s. The Kirk's largest bell - the 28cwt Bourdon - was cast in 1506 in Flanders and provides the distinctive rich bass note of the modern carillon.
Dr John Hulbert, chairman of the Friends of St John's Kirk, said that the people of Perth have enjoyed the music of the kirk bells for generations, but this new recording would take their melodious magic to a whole new audience worldwide. "Perth is fortunate in having the country's finest carillon housed in the historic St John's Kirk and it's only right that we should share its special sound with everyone," he said. "And what better than a collection of carols to herald in Christmas 2022?"
The full album will be available on Amazon Music, iTunes, Apple Music, Google Play, Google Music and Spotify. Locally it is available to buy, price £10 from St. John's Kirk (open usually on Wednesdays and Sunday mornings), and the Museum and Art Gallery in George Street.