Perth student in prestigious Gleneagles Hotel award final
Perth College UHI student Heather Paul took part in a prestigious award created to nurture emerging talents within Scotland's hospitality community.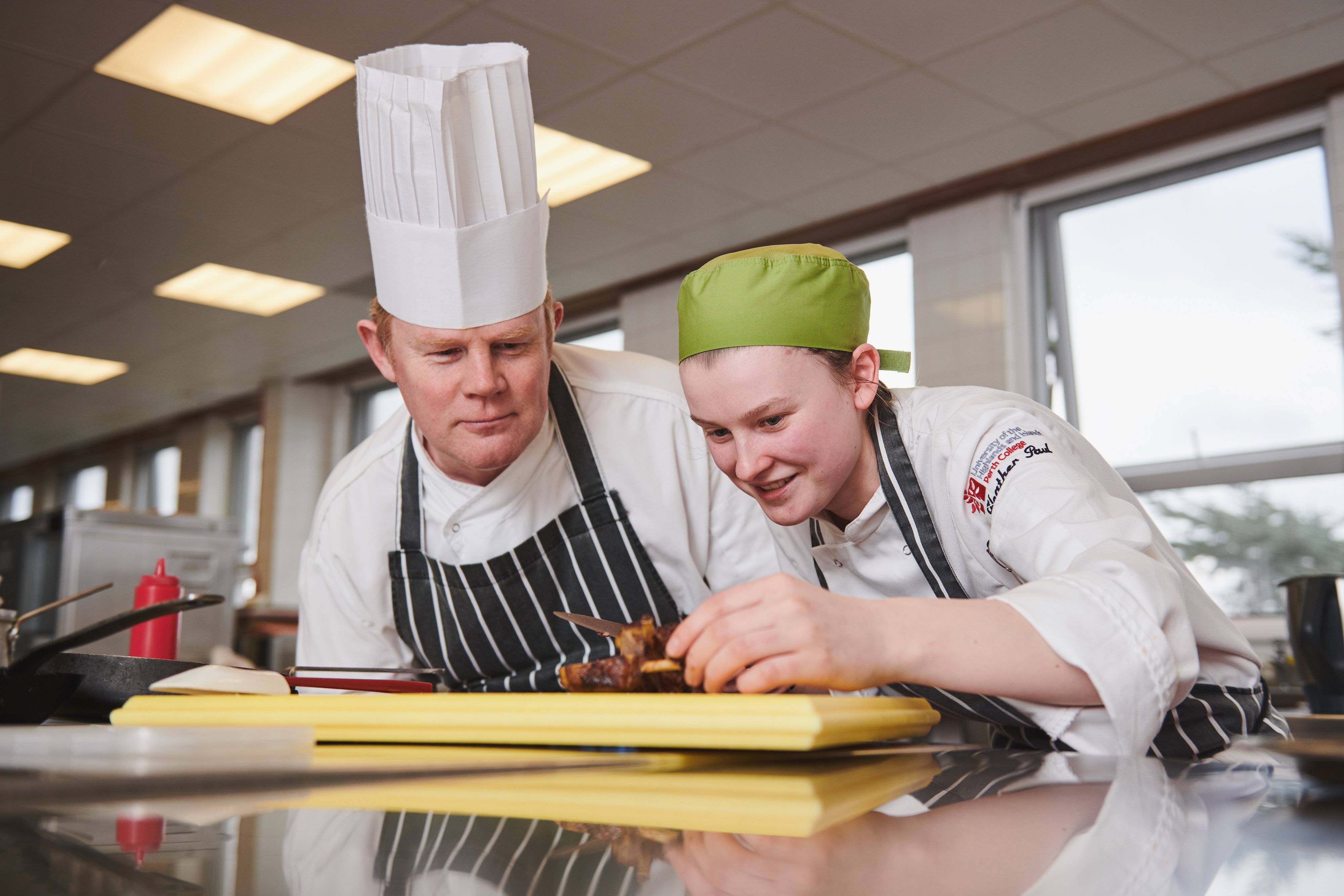 The Gibby Culinary Scholarship was created by The Gleneagles Hotel in 2010 in memory of Head Chef Alan Gibb. Supported by HIT Scotland and the Federation of Chefs, Heather, studying on the Professional Chef Gold Award course was runner-up in the competition. She was evaluated on a one-to-one interview, a written assessment and a skills test in knife precision.
She also had to butcher, prepare and cook a showstopper-menu. She presented a main course of harissa spiced rack of Scottish lamb, carrot and star anise puree, savoy cabbage, parmentier potatoes, tempura celeriac and a wild garlic jus. Dessert consisted of baked Drambuie flavoured chocolate fondant, Florentine wafer, mango and passion fruit sorbet.
Heather said: "It was a great experience being part of this award final. It was nerve-wracking and the standard of cooking was incredible, but it's all good experience for my future career. The learning opportunities at Perth College UHI go above and beyond course and practical work, we gain so much knowledge by taking part in industry-relevant experiences such as this. "
Get more information on Perth College UHI's hospitality courses.