New U17 Scotland Netball Captain supported by Academy of Sport and Wellbeing team
The team at the Academy of Sport and Wellbeing at Perth College UHI are delighted to congratulate Nina Mowatt, a student at Perth Academy, after her recent appointment to Captain the U17 Short Squad for Netball Europe. She is one of three girls from Perth selected for the squad.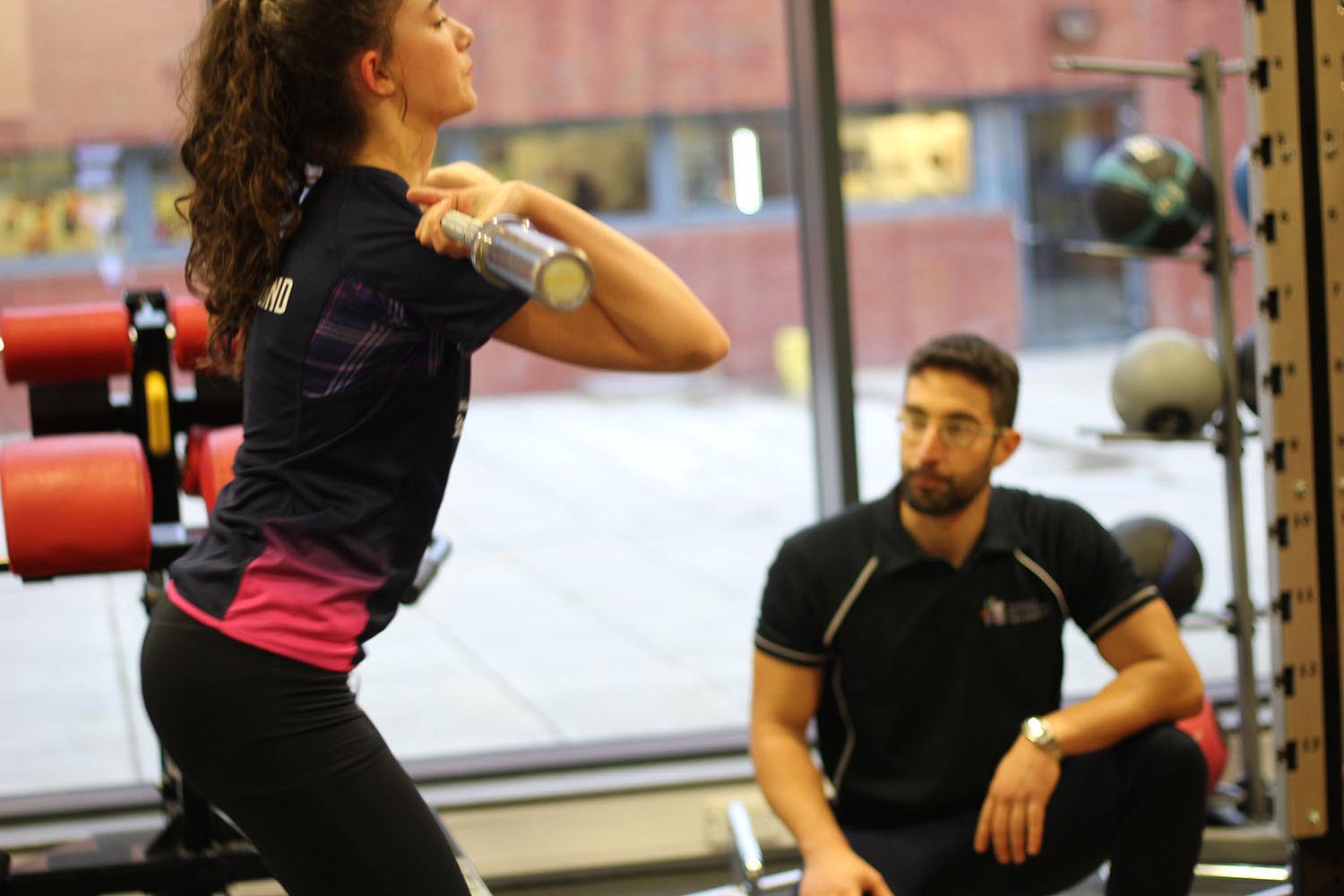 Nina has worked closely with the team at the Academy of Sport and Wellbeing (ASW) to develop her fitness and take her netball career to the next level.
Nina explained: "The work I have done with the ASW team and Perth College UHI has made me a better player and athlete. My physical and mental confidence has dramatically improved on-court, due to my speed, strength and endurance training. Having the one-to-one strength and conditioning training sessions with Valerio Boldreghini, ASW Sport and Fitness instructor, has given me the opportunity to understand what it takes to become an international netballer. Without this support, I would not have achieved what I have to date. I hope to go on and one day represent my country at senior level."
Mandy MacDonald, Lead Health and Fitness Instructor, Academy of Sport and Wellbeing, added: "We are delighted to see the progress Nina has made working with us in the last 18 months. Her commitment to netball, her training and school is a shining example of what it takes to be an elite athlete. To be named captain of your country is a very proud moment for her and her family, and everyone at the Academy of Sport and Wellbeing are delighted to be involved in her selection and on-going journey."
The Academy of Sport and Wellbeing offers specialised training services to athletes across a variety of disciplines. If this is of interest, please contact the team.