High Praise for Perth College UHI in Education Scotland Report
Education Scotland Report 2015 released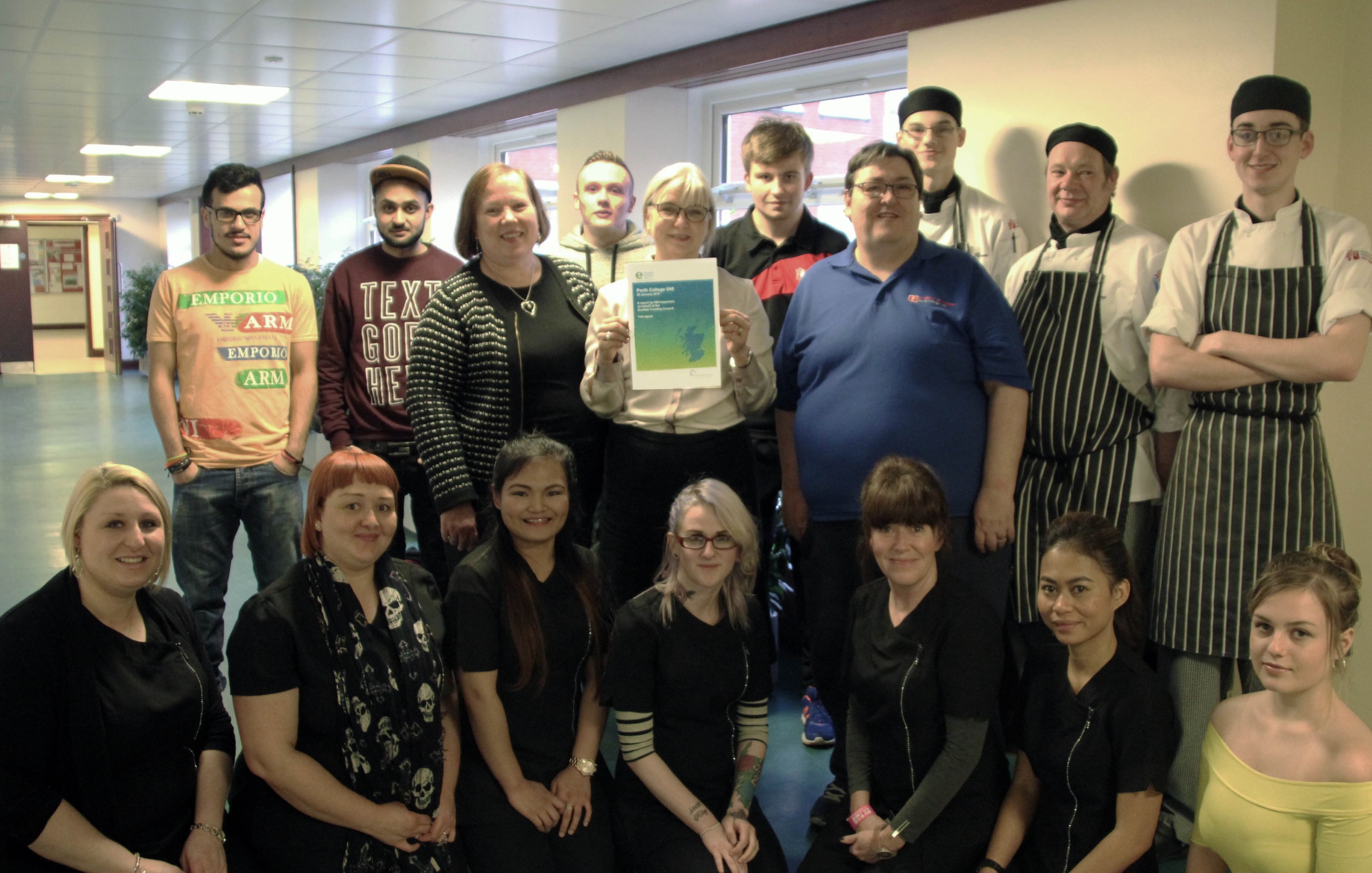 Perth College UHI has received a very successful Education Scotland review by HM Inspectors of our further education provision, being granted the top level judgement of "effective", demonstrating our status as one of the leading colleges in Scotland.
The overarching judgement of the report is that Perth College UHI has in place 'effective' arrangements to maintain and enhance the quality of our provision and outcomes for learners and other stakeholders. The report continues, praising our management and staff, our robust arrangements to address any minor weaknesses and ability to continue to improve the quality of service we provides to learners and stakeholders.
The external review which took place in November 2015, was conducted by HM Inspectors on behalf of the Scottish Further and Higher Education Funding Council (SFC) and examined our learning and teaching activities against three key principles of high quality learning, learner engagement and quality culture.
Perth College UHI were praised for having thirteen areas of positive practice which included:
Success rates in full-time FE (72%) remain significantly above the national sector performance level and have improved over a three year period.
Many FE programmes incorporate industry qualifications in their design and a large number include work placement, industry visits, guest speakers from industry or live projects.
In almost all classes, learners are interested and motivated, actively engaging with teaching staff and benefit from active learning. The professional and industry knowledge of staff is used well to ensure learning is delivered in a motivating and helpful way.
Staff and learners have a strong and respectful relationship. All learners value and benefit from the high levels of individual attention and support given to them by teaching staff.
The Principal is supported well by a small team of senior managers and directors. Together, they provide clear and effective leadership for learning and teaching.
The quality culture in the college is strong. All staff have a clear commitment to improving quality and the college experience for learners.
In addition, we were awarded three 'excellences' which showcase steps that the College have taken in supporting our students to succeed through; Enhancing the student experience; Support throughout their learning to stay and succeed; and increasing employer engagement and student employability.
Margaret Munckton, Principal and Chief Executive said: "I am delighted that we have been recognised for our high-quality learning and teaching and our shared commitment to engage learners in enhancing their own learning.
"Our students are at the heart of all that we do and this report has demonstrated that this commitment by all staff is delivering what our communities and employers are seeking from us. We will continue to work with others and seek continuous improvement for the benefit of our students and our local and national economy."
View our Education Scotland Inspection reports.
Visit the Education Scotland website.