Lecturer recognised for outstanding contribution to Physiotherapy
Dr Danny Biggs, UHI Perth Lecturer has been awarded the prestigious 'Student Contribution of the Year Award' by the Chartered Society of Physiotherapy.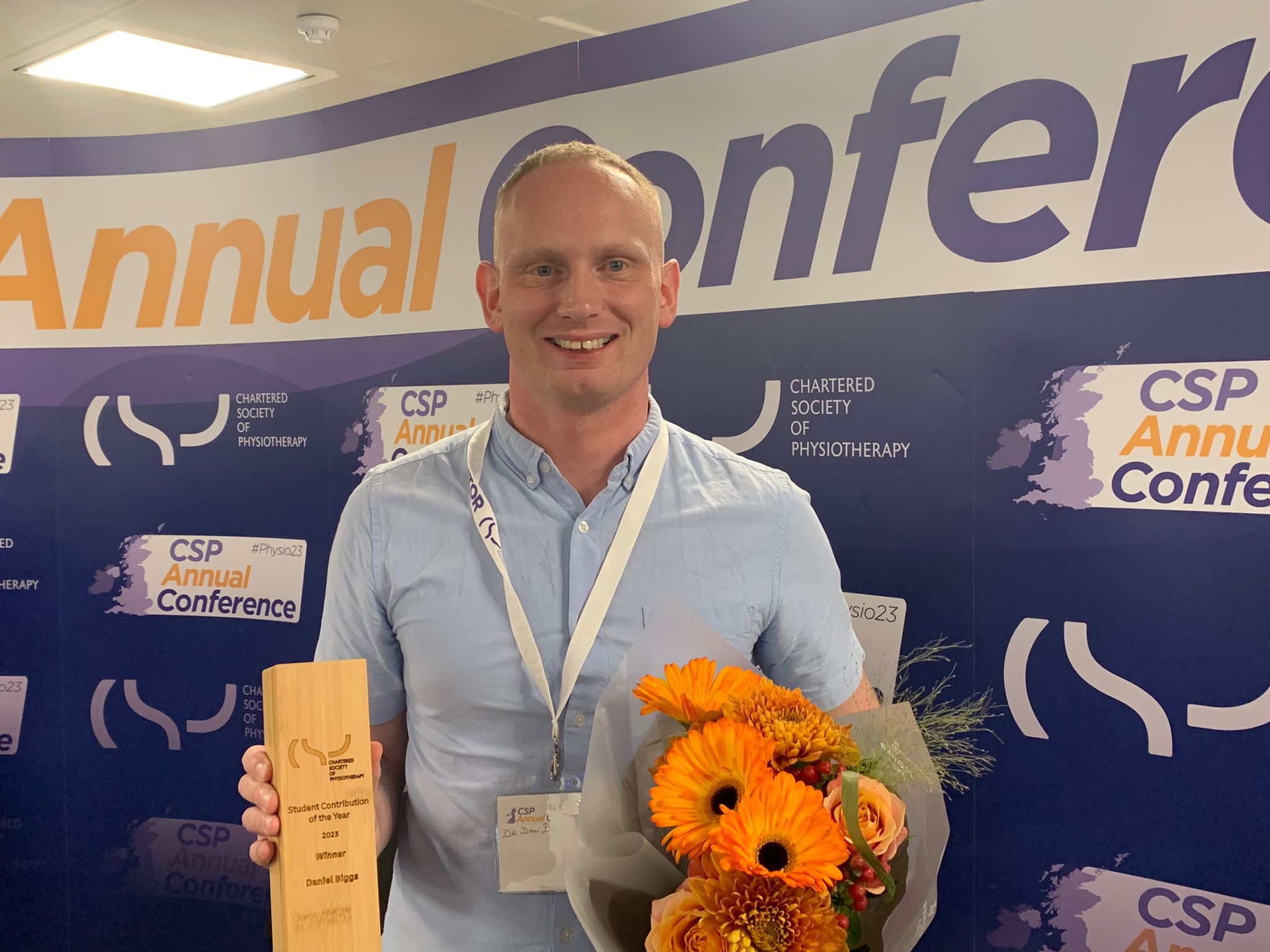 Sharon McGuire, UHI Perth Sector Manager said: "This remarkable achievement adds an extra layer of significance to his academic journey. Balancing the demands of a doctoral programme with a commitment to lecturing, Danny has exemplified exceptional leadership and dedication. His impact is felt across various initiatives, from promoting student-led research to researching perfectionism and burnout in physiotherapy and showcasing his tireless efforts to enhance the UHI Perth experience for all.
"Receiving the CSP award while pursuing a doctorate is a testament to Danny's ability to excel academically while actively contributing to the vibrant tapestry of our UHI Perth community. We are immensely proud of his accomplishments and look forward to witnessing the continued positive influence he brings to our academic environment."