Erica wins female engineering prize
Erica Lo Presti, (25), from Turin, Italy studies Aircraft Engineering BEng (Hons) at UHI Perth and is the 2023 recipient of the Sidney Black Memorial Engineering Award.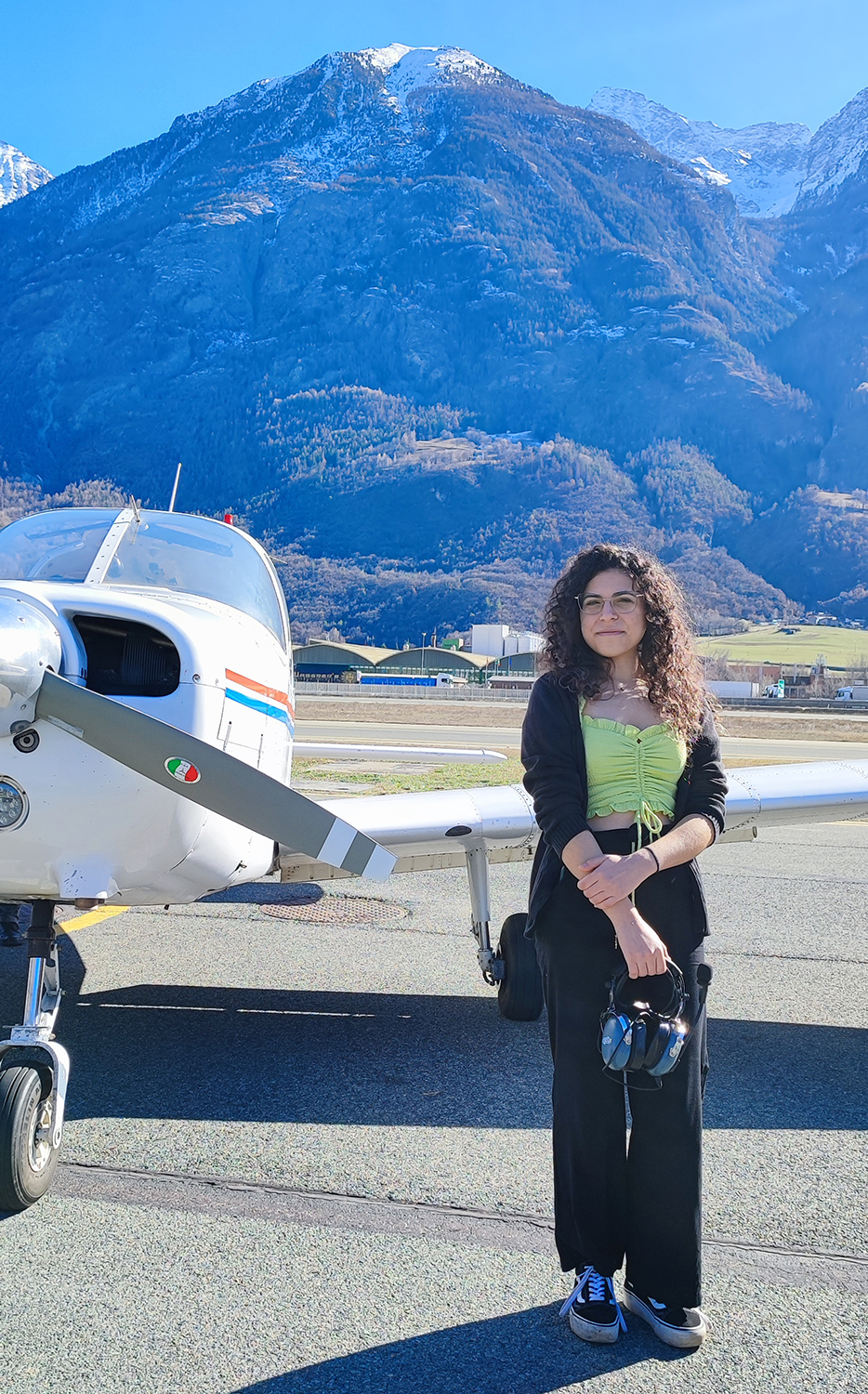 The annual award is offered to a graduating female engineering student, at the University of the Highlands and Islands (UHI) who has demonstrated a combination of academic achievement, personal attributes or a contribution to society or student life.
The award was donated to UHI by Lois Gray – engineering lecturer at UHI North, West and Hebrides, in memory of her late father.
Speaking of the award, Erica said: "I am deeply honoured to be chosen as the awardee of the Sidney Black Memorial Engineering Award.
"I would like to express my heartfelt gratitude, especially to Lois Gray, who is not only donating a monetary prize to a graduating female engineering student but is also giving us the opportunity to be recognised for our hard work and dedication. This propels me forward to my last year at UHI and honours me with the responsibility of completing my degree in the best way possible.
"I am now even more determined to advance in the aerospace sector, to have the possibility of being a valuable part of the team of engineers that can help in developing new technologies, in order to safeguard our environment and planet, and I am sure, thanks to my previous experience, that UHI and my lecturers will accompany me until graduation in providing me with the knowledge needed to successfully enter the industry."
Lois Gray, engineering lecturer at UHI North, West and Hebrides, added: "I am delighted to present this award to such a deserving student as Erica. This award is given to honour my father, who strived to improve communications and infrastructure in Canada, Africa, and the United Kingdom. He did this, as an engineer, for 73 years, until his death in 2018, at the age of 91.
"I am sure he would greatly value Erica's vision and exceptional dedication, as do I. My father was always my inspiration and support in my own choice of electronics engineering career, at a time when it wasn't considered particularly suitable for women. I am very happy that he can continue this, in a small way, with a new generation of talented female engineers, like Erica.
"I wish Erica all the very best in the aerospace career that she so obviously loves, and I hope she achieves her commendable aim to make the world a better place."
Further details on the range of scholarships, bursaries, awards and discretionary funds available.
Interested in starting your engineering career? Find out more.