Strength and Conditioning
content
Our Strength and Conditioning room is available to use for all competent gym users. Develop your functional strength with our top of the range Strength and Conditioning equipment.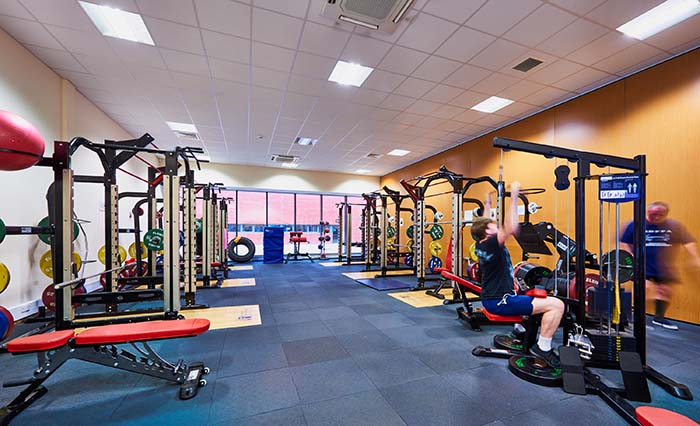 Our Strength and conditioning suite has 6 full Olympic standard power racks, complimented with Olympic bars for all users and 2 full sets of collaborated Elieko discs and 4 training sets, lateral pull down machine, leg press, glute-ham bench, plyometric boxes and dumbbell rack. The racks also have access to pull up bars at the front and between racks. The suite has been designed for easy access for wheelchairs with dura-flex flooring laid to be flush with all platforms areas.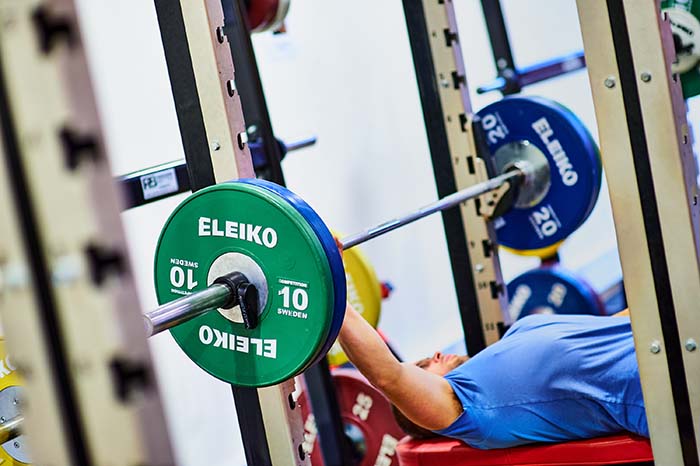 Whether you are training for a specific sport, looking to develop functional strength or looking for different ways to train or keep fit, our Strength and Conditioning facilities will allow you to achieve your goals. Our fitness instructors are always available to support you.