News
Wonderful Personal Development Programme delivered by New Opportunities content
Wonderful Personal Development Programme delivered by New Opportunities
Students from Breadalbane Academy in Aberfeldy have been accessing a new personal development programme and the feedback has been great!
"The atmosphere is always calm and kind, we talk about lots of different ways to cope mentally and how to deal with our worries."
The course was designed to support the needs of the students and focuses particularly on wellbeing, emotional literacy, and personal development. The students - working with their lecturer Kate Lamb from the New Opportunities department - participate in this Gateway to College programme which has been custom designed to support their needs and enable their participation, learning, and positive experience.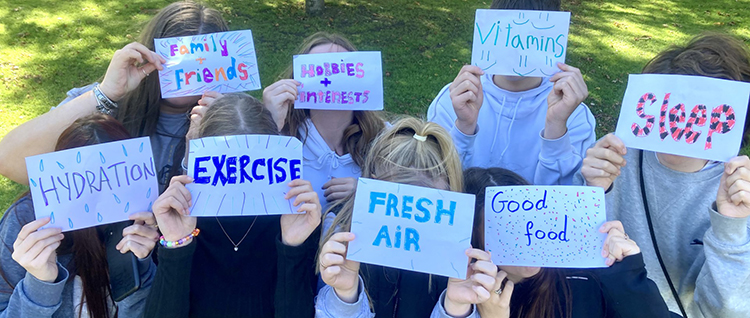 "This course has been so helpful to my wellbeing; the lecturer is lovely and very patient with us."
Students are working to feel emotionally well, to identify their skills and best qualities, to build confidence, manage anxiety, and to adopt healthy habits to make positive choices for their own lives. Students work creatively and supportively of one another, in a nurturing environment, finding fun and peace through wellbeing activities that they choose together.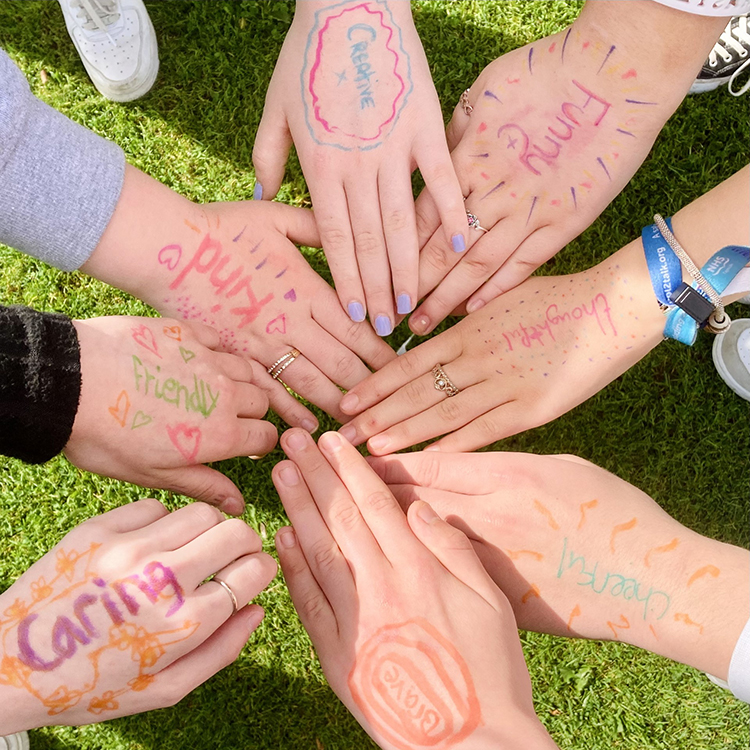 "Before I started this course I had really bad anxiety and now I feel so much better. I liked the mindfulness activities and spending time outside."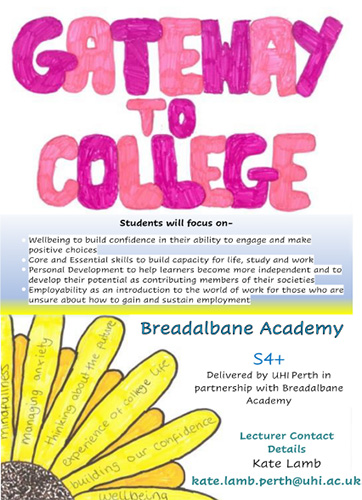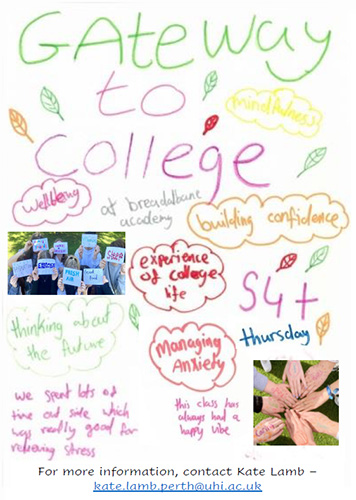 Read more about this programme over on our blog.