Prizegiving
content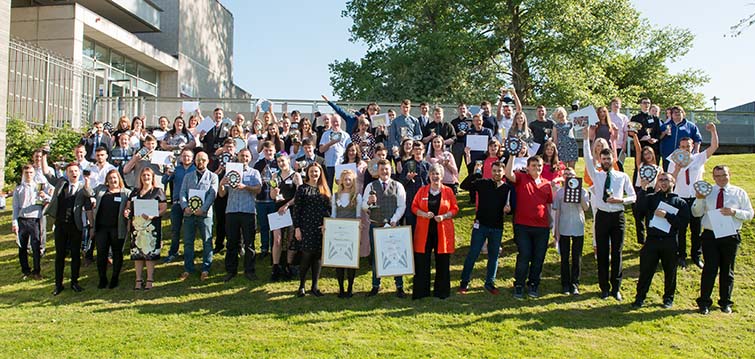 Our Prizegiving ceremony takes place in June, once students have completed their year's work.
It's a really special end to the year for our further education students, as those invited along to get their awards and certificates are joined by guests, classmates and lecturers.
Winners are nominated by lecturing staff for the quality and level of work they have produced during the College year.
You can see the photographs and programmes from our recent ceremonies using the links on the left.
You can view our Further Education Prizegiving Privacy Notice here.