Students benefit from industry links
Students met with benefactors at a scholarship lunch held on Thursday 21 November in the College's award-winning Gallery Restaurant.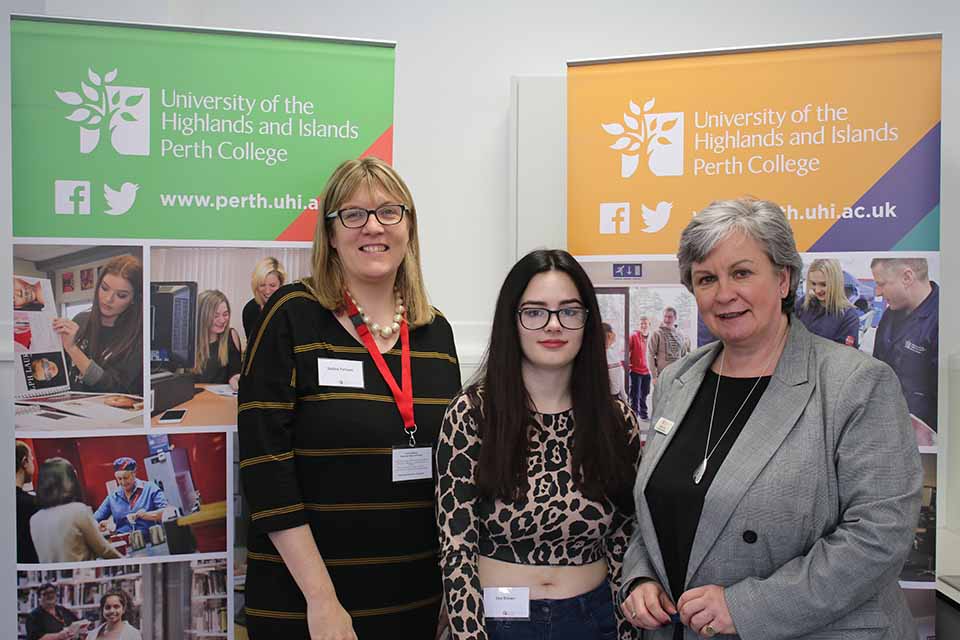 Scholarships are awarded on merit to reward dedicated students, helping them achieve their full potential. A number of awards were recently introduced for students from care-experienced backgrounds who benefitted from additional support.
Dr Margaret Cook, Principal and Chief Executive, said: "Winning a scholarship is a great personal achievement for our students and gives them a huge confidence boost. By providing a scholarship, local employers can strengthen their relationship with the workforce of the future."
Fiona Leslie, Development and Alumni Relations Manager, added: "A scholarship award is usually financial, and students can use the funds to help purchase equipment or materials linked to their course. Some also offer professional mentoring or additional training to help students to gain experience and achieve their goals.
"This is a great way for the College to strengthen industry links with local businesses and help us develop a highly skilled workforce for the future, relevant to the changing needs of the industry.
"The partnership also has great advantages for the benefactor as they have the chance to recruit graduates to meet their business needs and play a key role in investing in Scotland's economic future. We are very appreciative to the benefactors who support our scholarship programme and therefore our students."
The scholarship scheme managed by the Perth College UHI Development Trust provides thousands of pounds of support each year, with 47 awarded across the curriculum.
See pictures of the lunch.
Anyone interested in helping a student or who would like to hear more about the programme, please contact fiona.leslie@perth.uhi.ac.uk / 01738 877215.