Tulloch Primary School pupils are first graduates from Children's University in Perth and Kinross
A graduation ceremony with a difference took place at Perth College UHI today (Friday, 1 June 2018).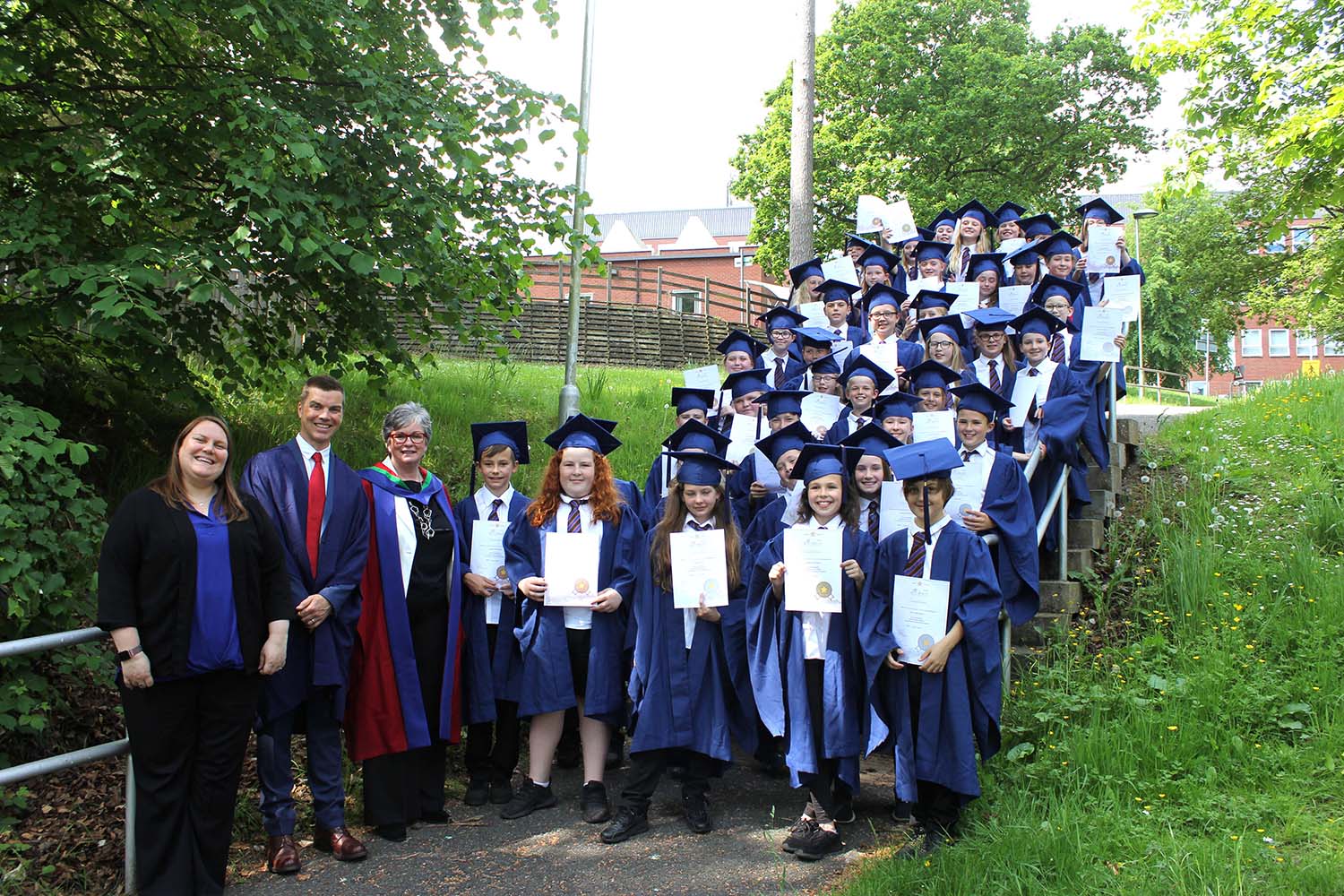 All those wearing gowns and proudly celebrating their achievements were from Tulloch Primary School and were the first to graduate from Children's University in Perth and Kinross.
Children's University recognises and celebrates young people's participation in activities that take place outside the school day. Young people can gain credits by undertaking exciting, interactive and voluntary learning at a range of "learning destinations". Activities can also include their own school's lunchtime and after-school activities. Certificates charting their progress are then awarded at graduation ceremonies.
Dr Margaret Cook, Principal of Perth College UHI, who presented the awards commented, "It is an honour to be presenting these awards to the young people of Tulloch Primary School today. Recognising wider achievement in this way encourages young people to value their own successes and to respect the achievements of others. Perth College UHI is very pleased to be working in partnership with Children's University Scotland to encourage all of these young people to strive to be all they can be."
Neil Mathers, Chief Executive Officer of Children's University Scotland added, "We are delighted to be able to recognise children's commitment to learning through our programme, and it has been a pleasure to see so many young people receive awards today. It is great to see them take pride in their achievements, and we hope that their experiences as part of Children's University will inspire and encourage them to continue with their learning beyond the classroom."
Guests at the ceremony included family and friends of the 42 young graduates as well as representatives from Children's University Scotland and partner organisations who have supported the work of Children's University in Perth and Kinross. Special thanks go to Perth and Kinross Council and Gannochy Trust, who provided the funding for the initial Children's University pilot in Perth and Kinross.