Awards event honours stand-out students and staff at Perth College UHI
An awards ceremony at Perth College UHI recognising Outstanding, Best and Inspiring staff and students took place on Thursday 17 May.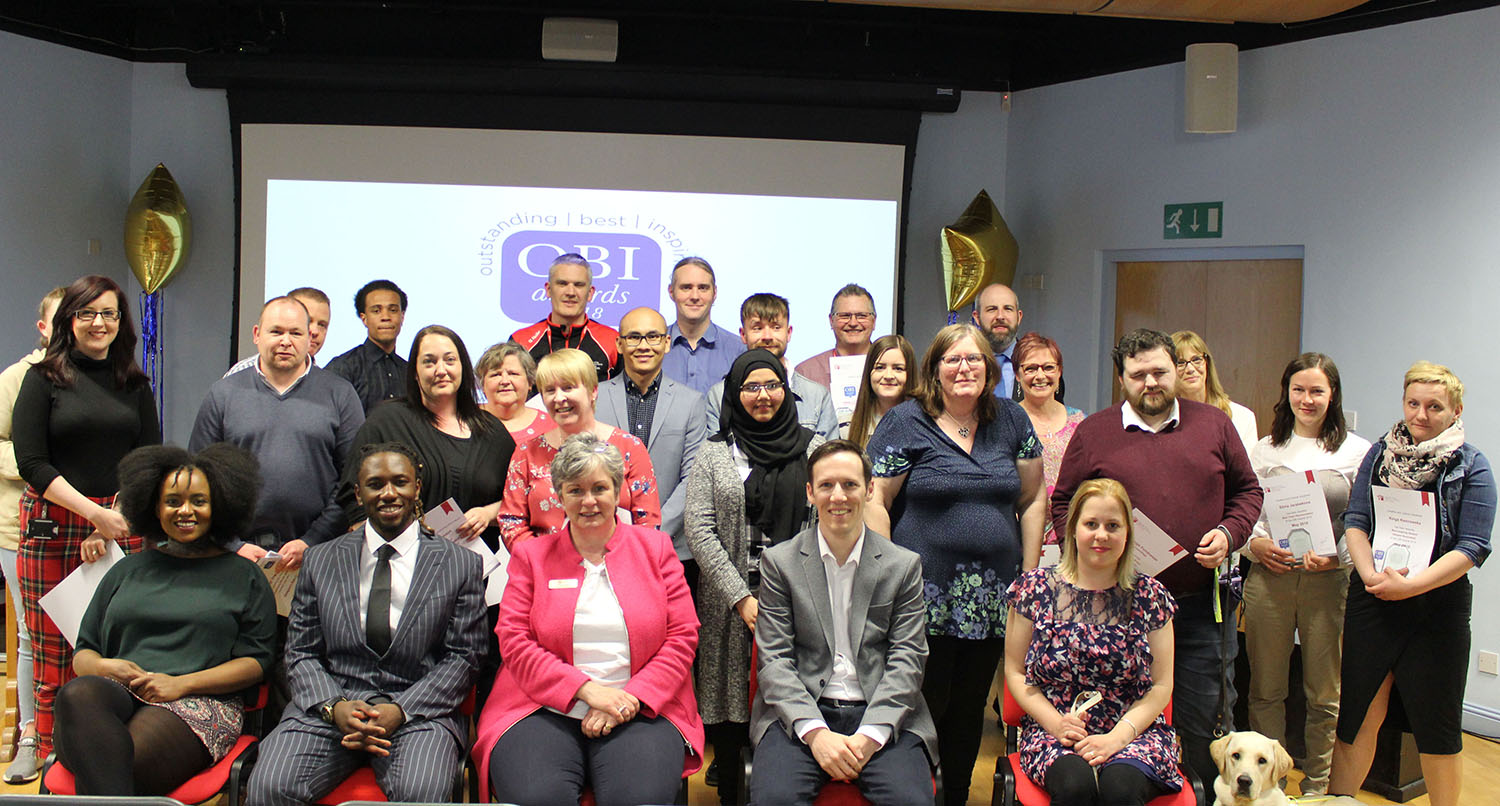 Led by the Highlands and Islands Students' Association (HISA) Perth and titled the 'OBI Awards' in recognition of the qualities required for nomination, they were established in 2013 and now take place on an annual basis, gaining increased awareness and participation every year from students and staff alike.
Student awards were presented for: best class representative; most inspiring student (staff nominated); most inspiring student (student nominated); most improved or developed club or society; best student-led event; and best overall student award. Staff awards were presented for: most inspiring lecturer; best personal academic tutor, outstanding support staff member and outstanding learning centre staff.
Opening remarks were made by Dr Margaret Cook, Perth College UHI Principal and Chief Executive, with guest speakers Mark Riddell, Managing Director m3 Networks Ltd and Shuwanna Aaron, NUS Scotland Women's officer, providing inspirational talks for guests. Closing remarks were made by Graeme Kirkpatrick, Chief Executive of HISA.
The event was compered by HISA Perth President, Prince Honeysett, who explained: "The 'OBI Awards' are a fantastic opportunity for lecturers and fellow students to be recognised for the positive impact they have on the student population here at Perth College UHI.
"Their dedication to go above and beyond does not go unnoticed, and the ceremony allows us the perfect opportunity to show our appreciation."
The ceremony took place at Perth College UHI's Brahan Theatre with light refreshments supplied by food studies and hospitality students.