Sector accolade for Perth College UHI Hospitality team
Perth College UHI Hospitality team collect prestigious award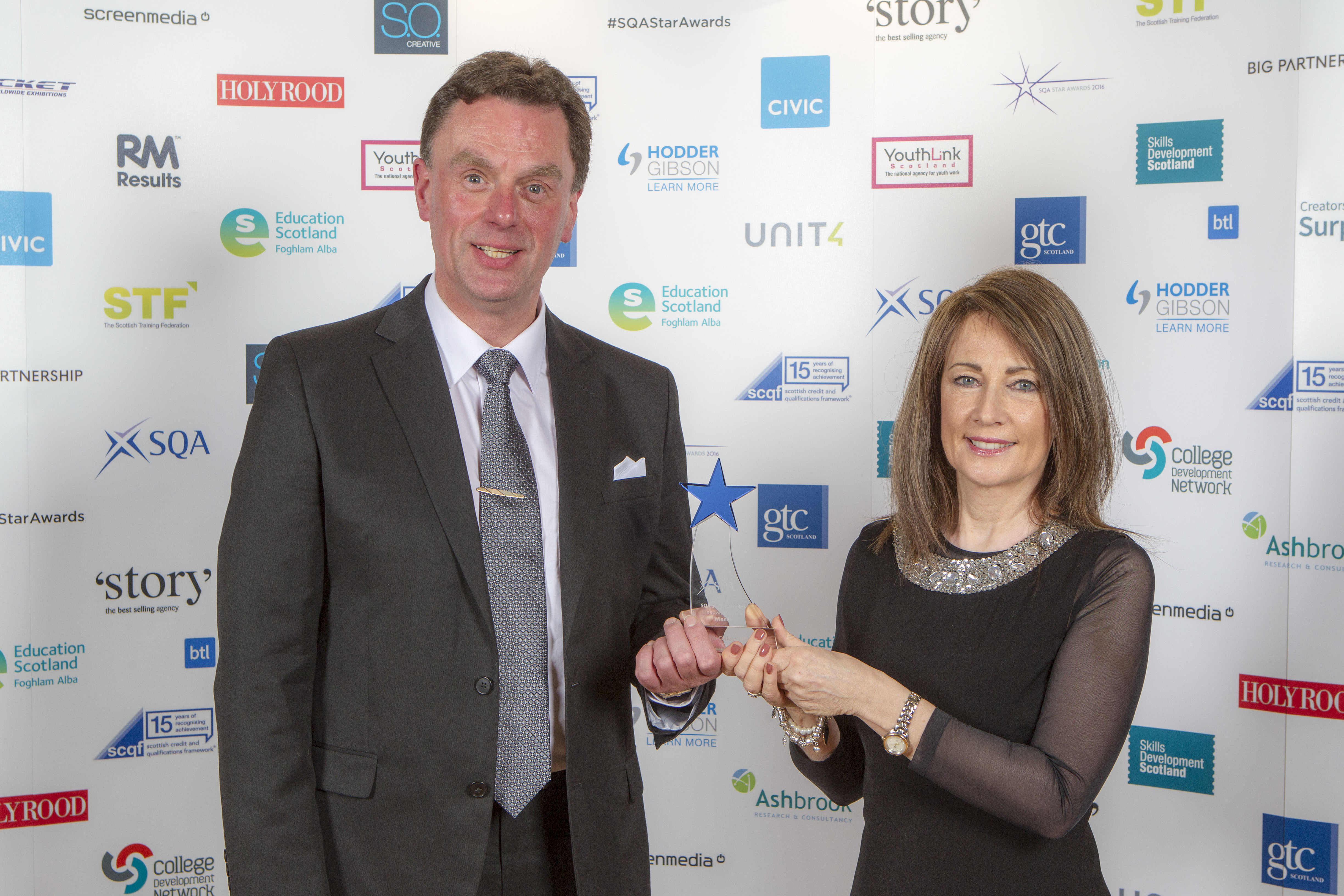 The Perth College UHI Hospitality and Tourism team collected the Innovation Award at the 2016 Scottish Qualifications Authority Star Awards in November. They were praised for their unique partnership with one of the world's largest catering companies Sodexo - to provide practical work experience for students - resulting in a dramatic increase in course completion rates. The project, which was a first for education in Scotland, has been showcased to other colleges due to its outstanding success.
Ian Gibb, Perth College UHI Food Studies and Hospitality Sector Manager, said:
"My colleagues within the hospitality team and I are truly delighted to win this award and so proud of our students over the last four years who have supported us in developing this course. The partnership was based on feedback from the industry and has proven to develop the student's confidence, resilience, skills and speed required to step out of college into a successful career within the industry."
The awards, presented by Kaye Adams, celebrated excellence in learning and teaching within the Scottish education sector.