Perth Tutor Scoops Top Culinary Award
The Perth tutor who trained a top Scots TV chef has scooped a prestigious culinary award.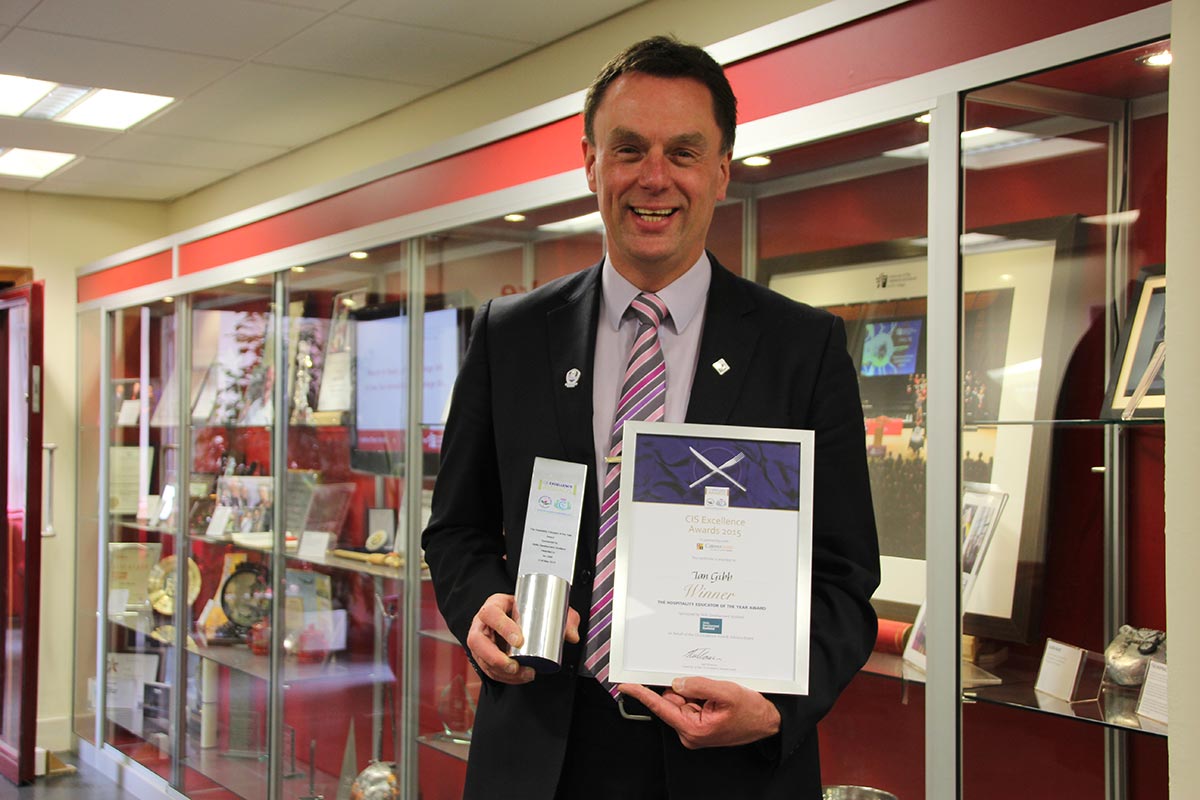 Ian Gibb won the Hospitality Educator of the Year at the annual CIS Excellence Awards at last night's glitzy ceremony at the Hilton Glasgow. The 53-year old Perth College UHI subject leader who has trained Tom Kitchin, and Gleneagles chef Andrew Fairlie, was described as 'inspirational'.
A delighted Ian Gibb said, 'I'm passionate about giving every student an opportunity to be the best they can be. Education transforms lives. It's a huge honour to be recognised for the work I do with my team at Perth College UHI.
I always strive for excellence in everything I do for the students. At Perth College UHI, the students have an excellent learning experience, and our links with the best in industry ensure our students are equipped for a successful career.'
The Hospitality Educator of the Year Award is sponsored by Skills Development Scotland and is awarded for passion and commitment to students and a dedication to hospitality education.
Margaret Munckton, Principal, Perth College UHI said, 'I am absolutely thrilled that Ian's dedication to his students, and to the hospitality industry, has been recognised by this prestigious award. The hospitality sector plays a crucial part in the success of Scotland's economy. I am very proud that the students who study here at Perth College UHI are developing their skills and learning with Ian and his team so that they can then contribute to this important sector'.