Converge Challenge Back for 2015
Got a BIG Idea? Here's a BIG opportunity! Converge Challenge is back for 2015. Scotland's premier company creation competition with a prize fund of over £100,000, brings together the most ambitious and creative thinkers from academia, research and business at the University of Highlands and Islands. The competition is open to staff and students and we work with any idea, at any stage of the development process to turn ideas into reality.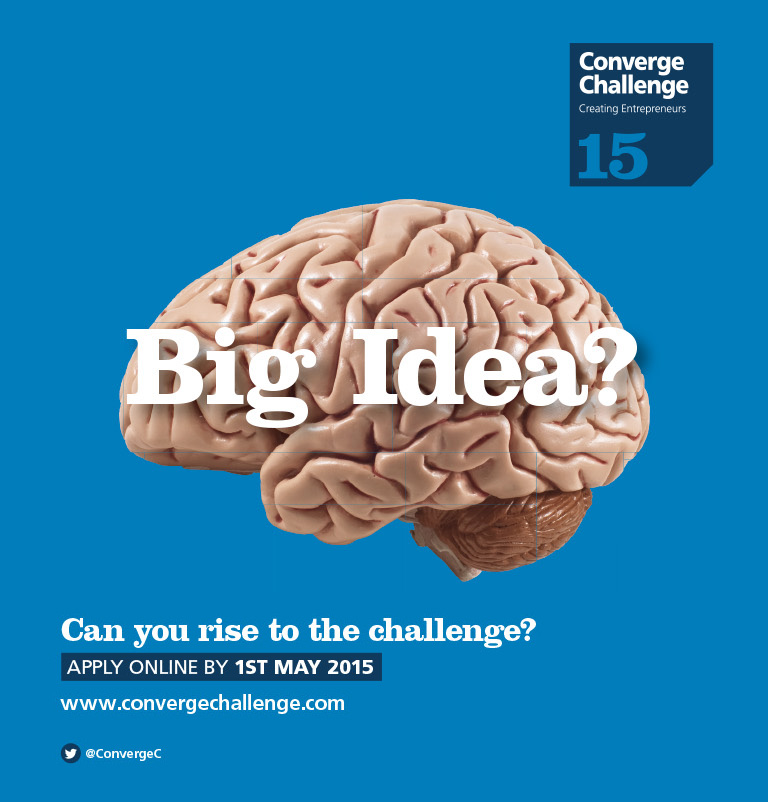 There are three winning categories for the Converge Challenge 2015: Converge Challenge Award, KickStart Award and Social Enterprise Award. Which one do you plan to enter? To find out more and to enter online visit www.convergechallenge.com Entries close May 1st, 2015 (5pm GMT)
Why enter?
Find the entrepreneur in you
Winner receives £35,000 in cash to start their business
Celebrate success in the media
Benefits of entering:
Hands on mentoring; 1-2-1 advice; Positive publicity; Connect with like-minded people; Better developed propositions; Financial planning; Presentation Skills; Free access to training; Intellectual property advice; Market research; Build your confidence and key business skills; Writing proposals; Networking skills
Are you eligible?
Staff
Under graduates
Postgraduates
Recent graduates
Part of any Scottish University or Research Institute or within 12 months of graduation
Remember Deadline for entries is May 1st, 2015 (5pm GMT)
View the website for more information about Converge Challenge, eligibility, categories and how to enter: www.convergechallenge.com