Academy of Sport and Wellbeing Celebrated with Turf Cutting
Issued 14th August 2015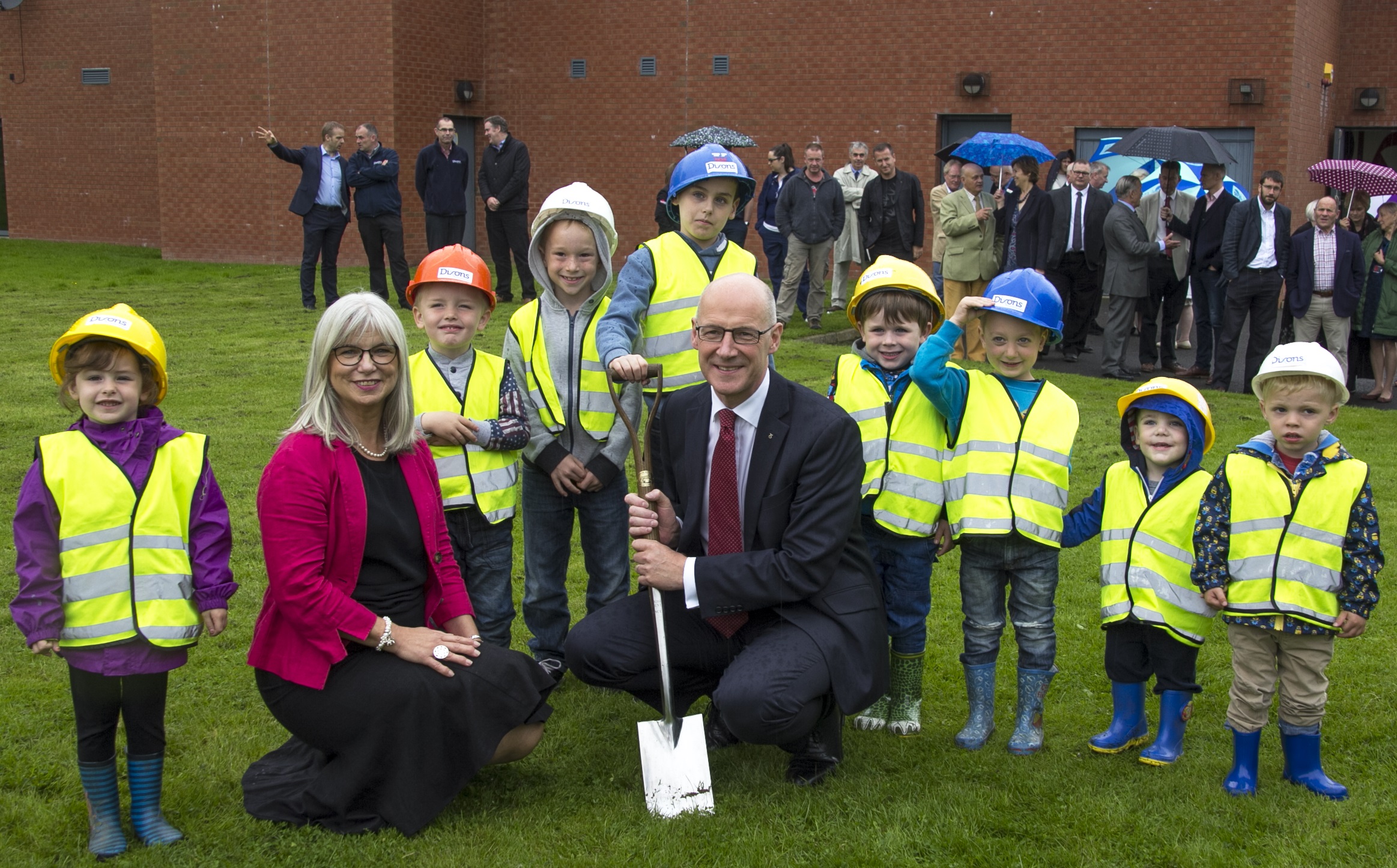 Deputy First Minister, John Swinney, helped Perth College UHI celebrate the commencement of the new multi-million pound Academy of Sport and Wellbeing, by being guest of honour at the 'Cutting of the Turf' ceremony.
Margaret Munckton, Principal of Perth College UHI, "As a College and University, it's essential that we have the best possible facilities for our students, in order to provide them with a first-class educational experience. This will be a tremendous asset to the Perth College UHI campus and also the City of Perth."
The guests were joined on the Academy site by some of the College's students and children from the nursery. The nursery children turned up to the ceremony ready to become Dixons Contractor's youngest apprentices.
It is intended that the new facility will develop a culture of health and wellbeing in our community which will continue long after students graduate, and encourage participation in physical activity, increasing the demand for sports venues throughout Perth City and beyond.
Construction is due to be completed in Summer 2016, with our first students enjoying the facility from September 2016.
Read more about the Academy of Sport and Wellbeing.