Ceremony celebrates Chinese graduates
The University of the Highlands and Islands (UHI) hosted the China Graduation 2022 for Henan University of Urban Construction (HUUC), at an online ceremony linking the Perth College UHI campus with China on 2 June.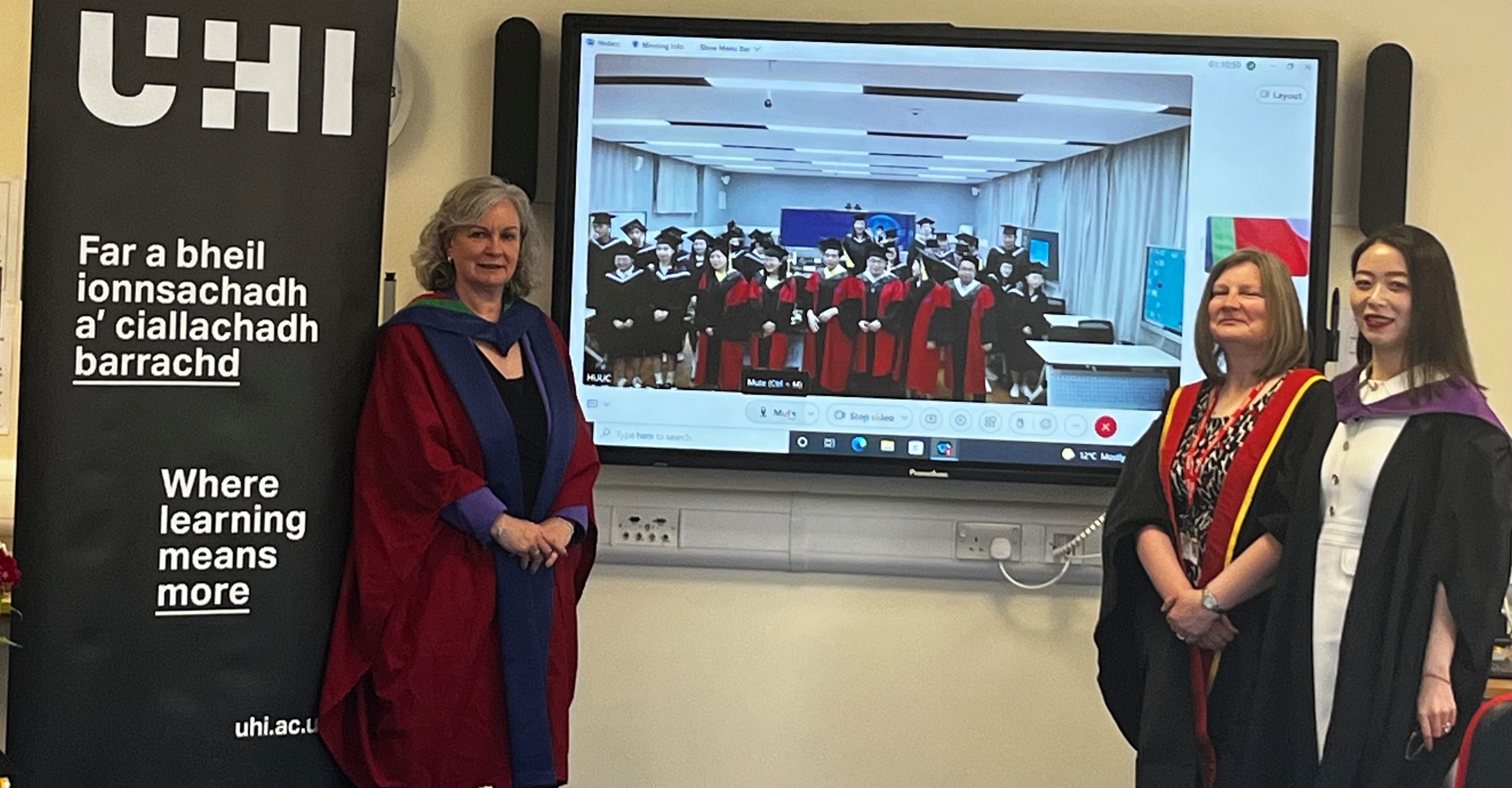 Staff and guests from around UHI celebrated the talent and success of Engineering graduates, in a partnership which enables students from across China to study the BEng Electrical Engineering Systems degree.

The partnership involves teams and staff at all levels, and in the past year, a total of 28 students were enrolled and subsequently received UHI degrees, with 18 achieving distinctions.
Principal and Vice-Chancellor of UHI, Professor Todd Walker explained: "These students have reached the end of their studies and completed their qualifications during one of the toughest times in history. They studied for their degree in a foreign language and with lecturers that they could only contact online. They should be proud of their amazing achievement and are at the beginning of an exciting career journey."
Dr Margaret Cook, Perth College UHI Principal and Chief Executive said: Our unique relationship between UHI and HUCC has taken commitment from staff in both institutions and this dedication has made our Chinese graduate's educational experience so rewarding. I hope they enjoy their well-deserved celebration and I wish them well for the future."

Veronica Lynch, Perth College UHI Vice Principal added: "We are all extremely proud of our graduates and the success they have achieved. Through staff working together, we ensured that our first cohort of students - and those following, would have a high-quality experience and be well-supported throughout their time with us.

"Key to this success was the extent and depth of commitment that respective international and teaching staff have demonstrated in working and learning together. The sharing of cultures and practices has been essential to us being able to make the student experience the best that it can be.
"Many congratulations to our graduates and a sincere thank you to all who have contributed to their success and achievements celebrated here today."