Climbing Centre
content
The new Climbing Centre at the Academy of Sport and Wellbeing is rather special (even if we say so ourselves).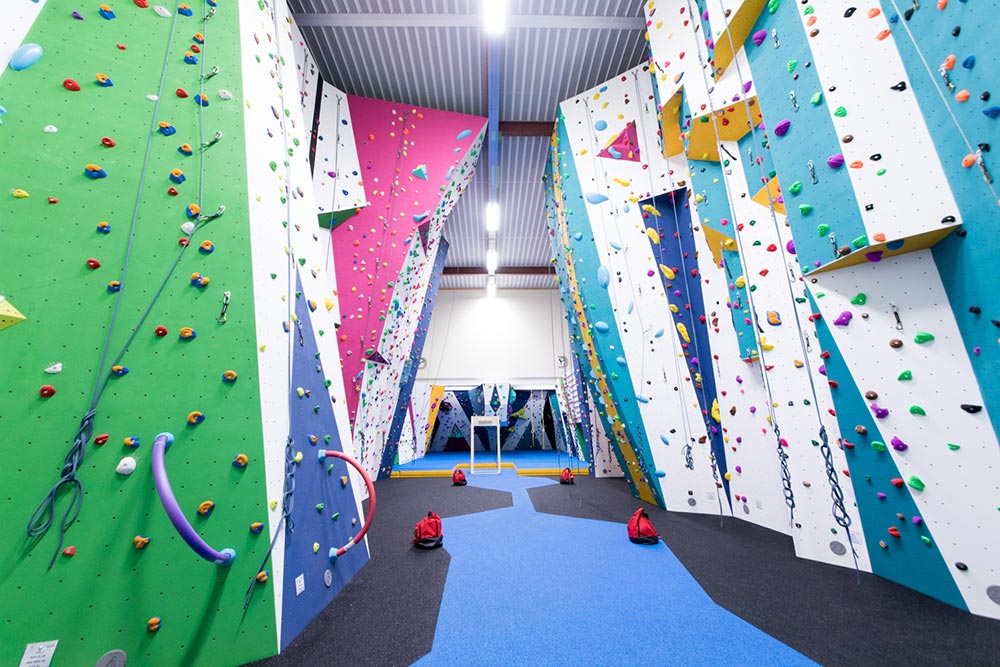 The Perth College Climbing Centre is suitable for new and experienced climbers, as well as performance climbing athletes, ensuring a sustainable progression route for all levels of ability. Climbers will be faced with a feast of unusual and striking features inspired by iconic Scottish rock climbing venues such as Carn Dearg, Mangersta, Strone Ulladale and Etive Slabs.
A visual explosion of vertical walls, slabs, overhangs, soaring curved and stepped aretes, a flared chimney, bomb bay corners and flying grooves await; all subtly and aesthetically merged to create an indoor climbers paradise.
31 roped climbing lines and a bouldering area offering over 150 climbs throughout.
content
Opening Times content
Opening Times
| Monday - Friday | Saturday | Sunday |
| --- | --- | --- |
| 10am - 9.30pm | 9am - 5.30pm | 11am - 8pm |
During College terms the Climbing Wall will be closed to the public every Thursday morning until 1200 for Curriculum use.