Going Further for Student Carers: Recognition Award
We are delighted to say that Perth College UHI has been recognised for its work to support student carers and has been achieved the Going Higher Award from Carers Trust Scotland.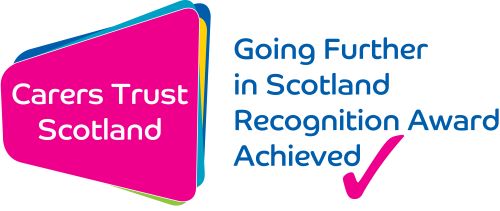 Launched in 2019, the award makes it easier for Scotland's 27 colleges to identify, support and report on student carers, and recognise good practice.
To achieve the Going Further Award, Perth College UHI demonstrated that:
Carers are being proactively identified from enrolment to completing their college course, and awareness is being raised throughout the college all year round.
Carers are being supported to give them a fair chance to be successful in their studies and maintain positive health and wellbeing.
Student carer progressions are showcased, and evaluation tools are used to celebrate achievements and make improvements so that appropriate support is delivered.
The University of the Highlands and Islands has also been recognised for its work to support student carers.