Minister visit
Maree Todd, Minister for Children and Young People was welcomed to Perth College UHI today (18 February).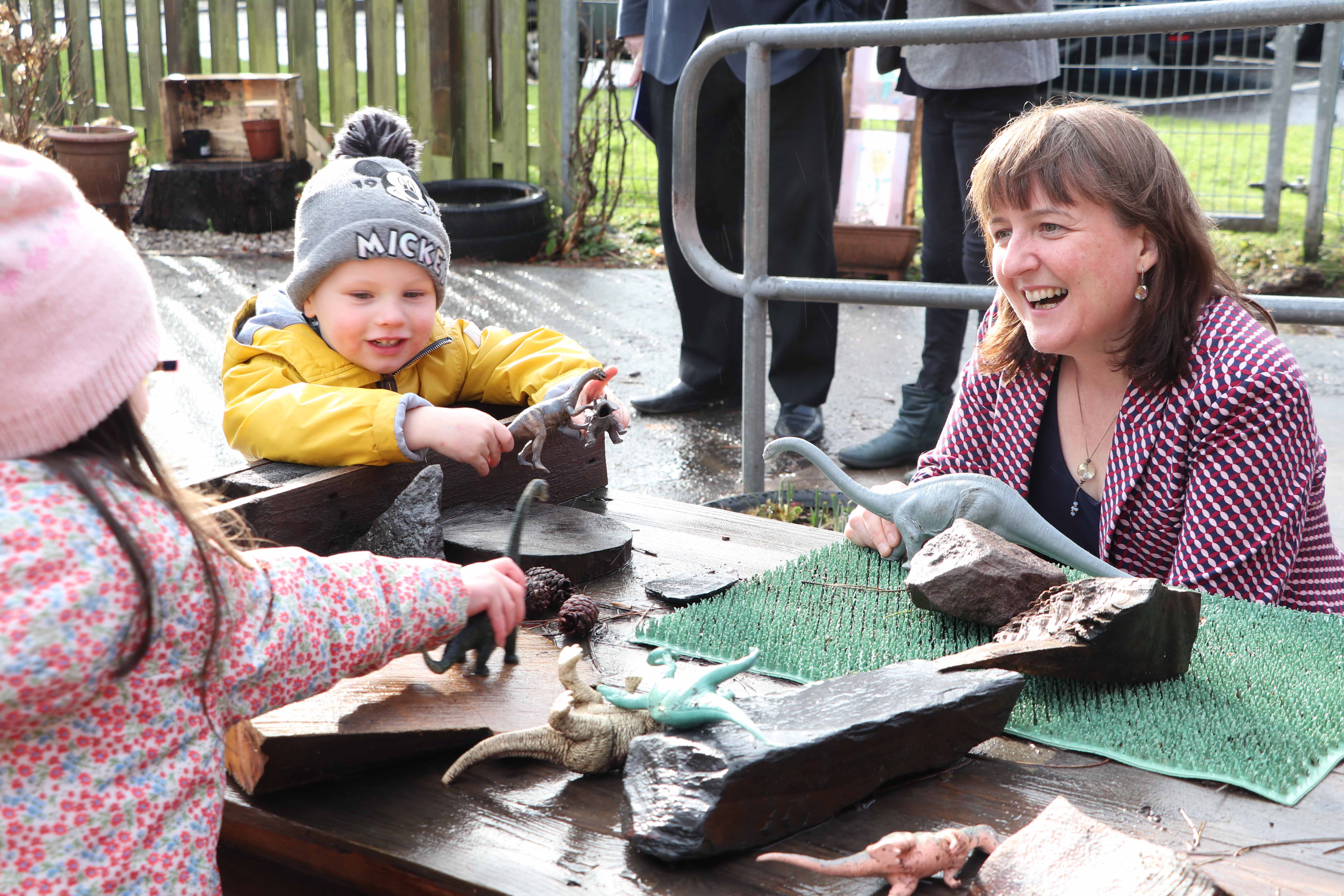 Ms Todd shared the Scottish Government's plans for Early Learning and Childcare (ELC) expansion with HNC Childhood Practice students, both in Perth College UHI and by video conferencing across the University of the Highlands and Islands partnership.
She discussed the aspirations for the early years provision and requirements for training and qualified staff, and then welcomed a wide range of questions from students across the Highlands and Islands, before enjoying a tour of the campus. She visited the nursery, where she watched the children enjoy a wide range of activities, including arts and crafts, music, role-play and construction tasks.
The increase in funded hours has required significant recruitment in the childcare sector across the country, and to help meet demand, the College created extra places to the already popular HNC Childhood Practice course.
She commented: "It was my pleasure to meet with students joining the Early Learning and Childcare sector and hearing about their hopes and expectations as they build their knowledge, experience and skills at Perth College UHI, as part of the University of the Highlands and Islands.
"The views of the students will help us to shape the sector as we move in to the final stages of implementing the most generous early learning and childcare offer in the UK."
Eleanor Brown, Perth College UHI Sector Development Director – Applied Life Studies added: "It was a pleasure for the students and staff to meet with Ms Todd today. She gave a thoughtful and informative talk on the early learning and childcare expansion plans.
"The students appreciated the opportunity to engage in professional dialogue whilst studying on their chosen course, and prior to them joining the early learning and childcare workforce. The students were able to share their outlook and aspirations for how the sector could look, as we all move into this new and exciting phase."
The Minister recently launched a nationwide public information campaign to encourage families to enrol their children for funded early learning and childcare, ahead of a major expansion this summer.