Perth College UHI Prizegiving Ceremony recognises students' achievements
Outstanding student achievement at Perth College UHI was recognised and celebrated at a special Prizegiving Ceremony attended by prizewinners, guests and employers on Thursday 6 June.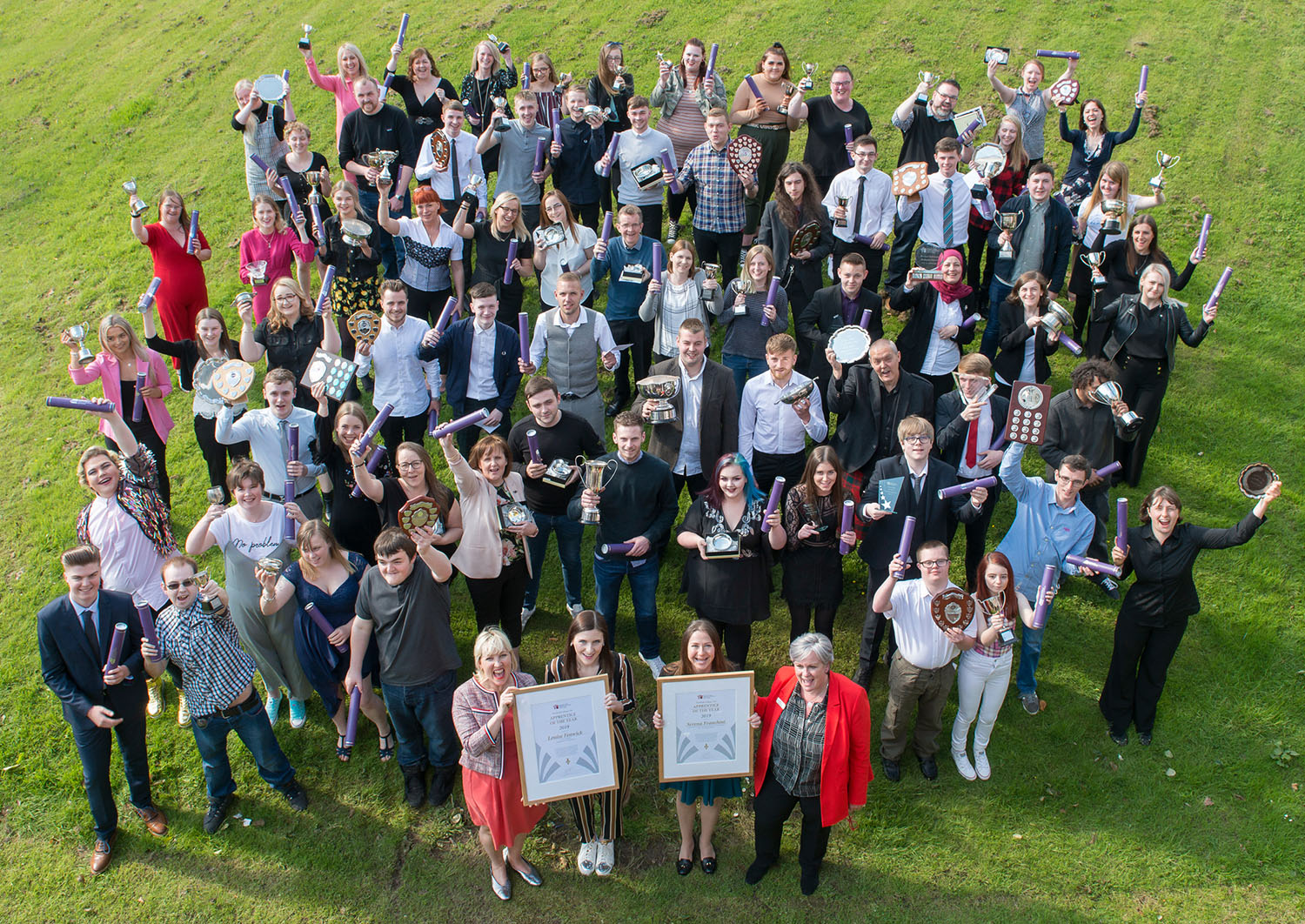 Over 90 students received prizes in honour of their exceptional success in further education learning from Perth College UHI Principal, Margaret Cook and Keynote Speaker Nicola Martin, business owner of Red String Ltd and SmallCityBigPersonality.co.uk.
Margaret said: "Our Prizegiving Ceremony celebrates the achievements of our outstanding students and rewards them for their commitment in their chosen programme of study. We have learned many fascinating stories of our student's journeys and all of our prizewinners here today deserve to be commended for their hard work.
"Our students have been supported by their families, friends and by the staff of the college who have encouraged them to achieve to their highest level. Many have also been supported by employers and sponsors and our thanks go to everyone who has provided this level of support. I wish our prize winner's congratulations and all the very best for the future."
Keynote Speaker Nicola Martin is the owner of Red String Ltd, a company that houses The Red String Agency - a press and marketing agency - and well-known local website, Small City, Big Personality, an award-winning online magazine. She graduated from Perth College in 1998 with an HND in Communication before working in marketing and gaining professional qualifications. In the 20 years since then, Nicola has worked for various clients across Perthshire and wider Scotland, carrying out marketing and press campaigns ranging from construction copywriting to the promotion of 5-star hotels.
She added: "I'm delighted to be joining my fellow Perth College UHI Alumni, for this Prizegiving experience. I'm a local girl, who grew up right here in Perth. I'm passionate about storytelling, and with Small City, Big Personality approaching five years old, I'm driven by the fact that I've been successful in creating and growing my all-time dream job. I'm sure many of the inspirational prizewinners here today will be able to use the education gained at Perth College UHI as a launch pad for their future dreams and aspirations."
See the full list of winners here.