Perth College UHI Prizegiving Ceremony recognises students' achievements
A ceremony to celebrate and recognise outstanding student achievement was held at Perth College UHI today (Thursday 7 June). The prizegiving was attended by prize winners, guests and employers.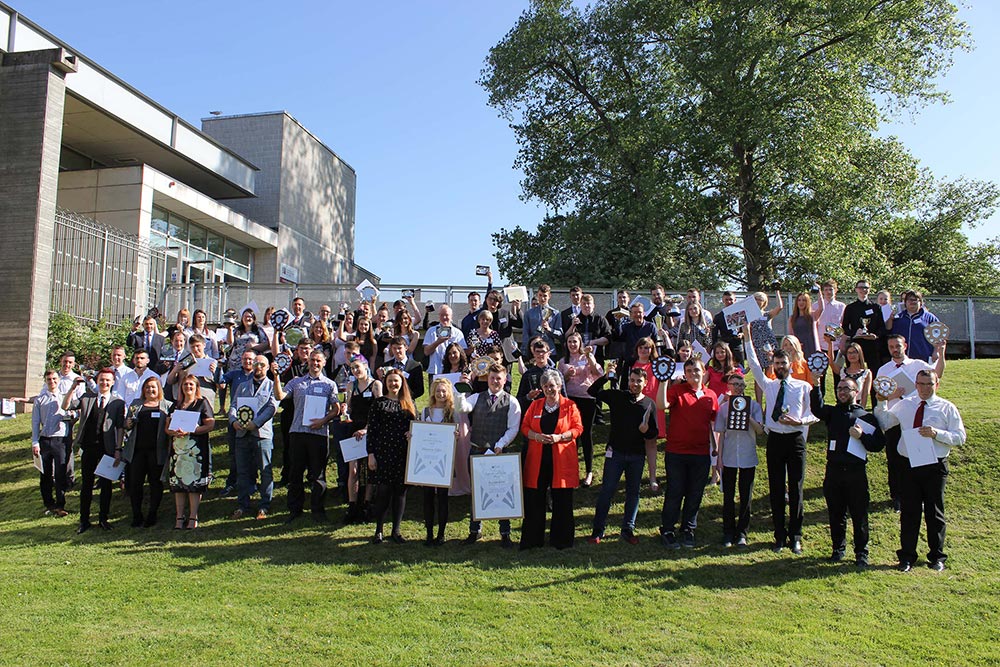 Over 90 students received prizes in honour of their exceptional success in further education learning from Perth College UHI Principal, Dr Margaret Cook and Keynote Speaker Vonnie Sandlan Senior Policy Officer, Colleges Scotland.
Margaret said: "Our students who are being rewarded today have worked incredibly hard to achieve their outcomes in their chosen programme of study, and demonstrated a high level of commitment and determination.
"They have been supported by their families, their friends and by the staff of the College who have encouraged them to achieve the best that they possibly can. Many of our students have also been supported by employers and sponsors and our thanks go to everyone who has provided this level of support. My congratulations go to all of our prizewinners, and we look forward to welcoming back those returning to the College to continue their learning journey."
Keynote speaker Vonnie Sandlan is Senior Policy Officer for Colleges Scotland, the membership body representing the issues of all colleges across Scotland. Vonnie is responsible for policy related to learners including access, retainment and the learner journey.