New Year courses
Courses beginning in January 2017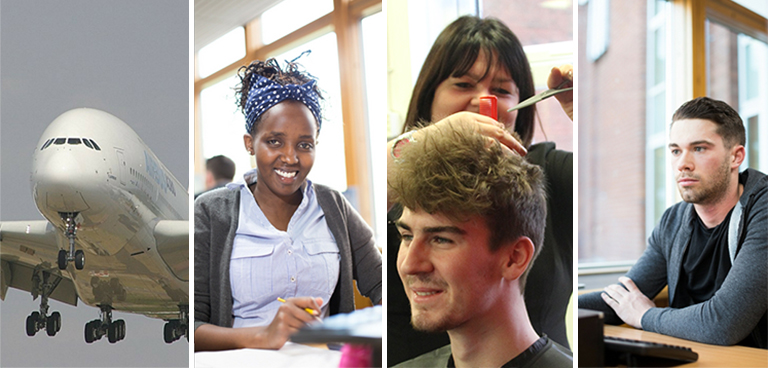 We have a number of courses beginning in the New Year suitable for those looking to develop new skills for the future. Traditionally a time when people take stock and consider what they want out of life, there's full and part-time training options starting in January, designed to help students get ahead in the competitive job market.
Programmes include MBA Aviation which has been designed to satisfy the increasing need of the global aviation industry for graduates with a focus on key aspects of business and management. Chartered Management Institute courses offer students the opportunity to become a member of the only chartered professional body in the UK dedicated to promoting the highest standards in management and leadership. The Hospitality Bronze Award (inc SVQ Hosp Services Level 1) is a full-time, year-long course providing students with a general introduction to food and hospitality so they can decide if this fast-paced but rewarding work is right for them. PDA Innovations in Hair Design is designed for those who are currently employed in the hairdressing industry and want to gain a recognised qualification in innovative hair design.
HNC Business is a distance learning course giving students an excellent introduction to a wide range of business and management skills. The Make Up HN Unit teaches skills and basic knowledge of make-up and techniques, corrective procedures, products and equipment. Fitness Instruction– Exercise to Music aims to train learners to a professionally competent level, enabling them to prescribe, plan and deliver safe and effective exercise classes in a health club environment. We also have a full range of January leisure courses at our Crieff Road campus in Perth; or at our Learning Centres in Blairgowrie, Crieff, Kinross or Pathways in Perth city centre. We're also offering classes in Pitlochry.