Students Hear from Idlewild Musician
We have had a fantastic set of guest speakers for our Creative Industries students Semester 1 2014. Some of which included: Stuart Fleming from PRS for Music; Grainne Braithwaite from Synergy Concerts; Keith Harris from Phonographic Performance Limited (PPL); Matt Roth & Nan Turner from Olive Juice Records/Schwervon.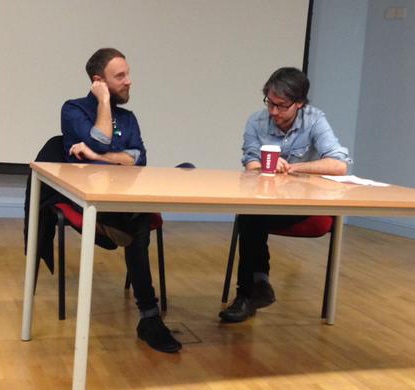 Last of which being Rod Jones- Idlewild musician! Around 70 music students at Perth College UHI enjoyed an informative guest lecture by Rod Jones from the Scottish band Idlewild last month. Rod is a songwriter and musician, best known as a founding member of Scottish indie rock band Idlewild with whom he has recorded six studio albums. Jones is also the frontman of rock band The Birthday Suit and co-creator of the on-going musical project, The Fruit Tree Foundation."
Overall feedback from students has been extremely positive and they are looking forward to the next round of guests!
For more information please contact Richard.Smernicki.perth@uhi.ac.uk