Facilities
content
A key element of the Aircraft Engineering Degree undertaken at Perth College UHI focuses on supplementing classroom based theoretical concepts with appropriate, first-class practical activities throughout all levels of the course.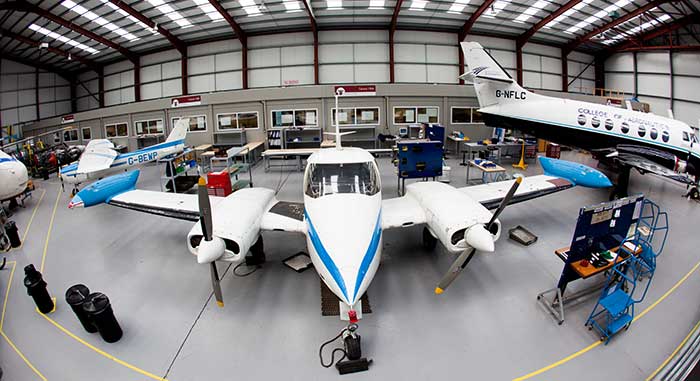 During the final year of the degree programme, students carry out an engineering project that may have a practical bias, making use of the excellent facilities available to us both on the main campus and to a greater extent at the aircraft maintenance training hangar at Perth Airport.
In recent years the Aircraft Engineering department has made significant investment in developing the range and quality of assets, facilities and software applications in order to enhance the practical experience we can offer to our students. Investment has been distributed across many aspects of aircraft systems, aerodynamics and aircraft design and has recently culminated in the opening of a new research and practical laboratory that will provide first-class facilities to our staff and students.
The Dunne Aeronautical Laboratory will give our aircraft engineering students access to state-of-the-art learning and research facilities in aerodynamics, propulsion and flight.
These include a large flight simulator, gas-turbine rig and a wind tunnel, providing practical experience of theoretical and analytical concepts learned on our courses.
The laboratory is named after a pioneering aircraft designer, John William Dunne, who in 1907 proved the stability of a swept-wing tail-less aircraft in test flights at Blair Atholl.
John Dunne was born in Ireland in 1875, fought in the Second Boer War and went on to study the science of aerodynamics, encouraged by family friend, HG Wells. For more information, click here.