Wild deer resource Scotland
Online database of deer research from Scotland and internationally.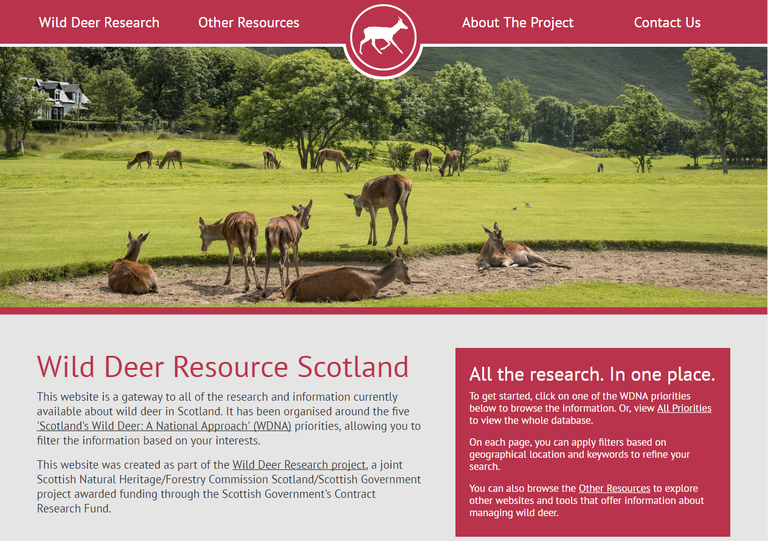 The Wild Deer research project was established to help deliver the long-term vision of sustainable deer management in Scotland. A joint Scottish Natural Heritage/Forestry Commission/Scottish Government project awarded funding through the Scottish Government's Contract Research Fund and undertaken in collaboration with Scotland's Rural College (SRUC).
As part of the project a website was created which provides an online database of deer research relevant to the five priorities outlined in Scotland's Wild Deer: a National Approach (WDNA). The website also contains links to other relevant web resources and tools. Access the website here or clicking on the image above.