Young students benefit from the DofE Diamond fund
Perth College UHI received a grant from The Duke of Edinburgh's Award's (DofE) Diamond fund to support students to complete a DofE expedition.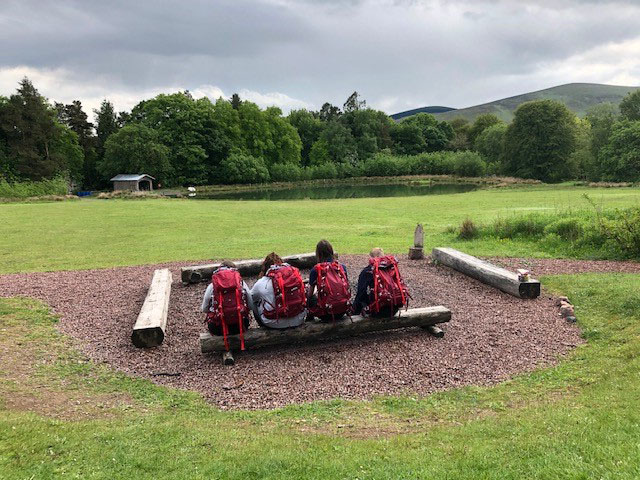 Karen Downs, Perth College UHI Skills for Life, Learning and Employment Sector Manager said: "We are grateful for the grant, which meant we were able to provide Moving On and New Skills students with waterproof clothing, walking boots and other expedition essentials. This gave more of our young students the opportunity to undertake the expedition sections at Loch Leven and Meggernie Outdoor Centre to complete their DofE Award, which may not otherwise have been open to them. The students developed transferable skills including communication and confidence, by participating in team work, keeping fit and experiencing the great outdoors."
The DofE's Diamond fund is made up of £1.5 million raised by over 15,000 supporters who took part in the DofE's Diamond Challenge – celebrating the Charity's Diamond Anniversary year (2016) – and additional donations to double Diamond Anniversary fundraising across the UK.
The DofE is widely acknowledged as the world's leading achievement award for young people. DofE programmes enable any young person, age 14-24, to develop key skills for life and work such as confidence, commitment and team working. Those who achieve a Bronze and Silver DofE Award will volunteer, learn a skill, get fit and undertake an expedition in wild country. Those who achieve a Gold Award also take part in a week long residential.
There are currently around 420,000 young people doing a DofE programme across the UK through a variety of centres including both state and independent schools, special schools, businesses, prisons, young offender institutions and youth groups.
To find out more, visit DofE.org.