Students raise over £1,500 in charity 'Sleep Out'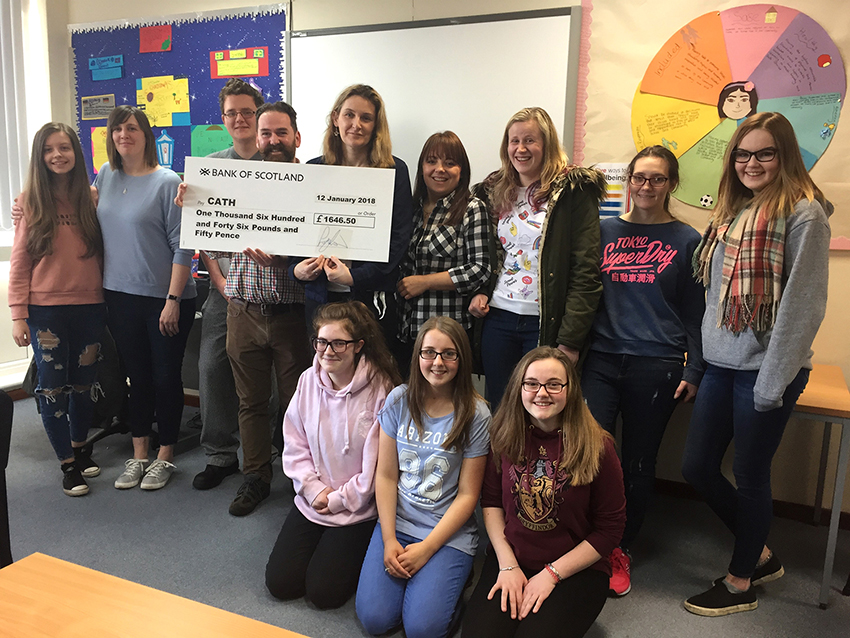 Ron Hogg from CATH accepting the cheque from NC Early Education & Childcare Perth College UHI students.

NC Early Education and Childcare students and staff at Perth College UHI slept outside St John's Kirk in November to help raise the profile of the homeless and their difficulties in rough sleeping.
They raised £1,646.50 for Church Action for the Homeless (CATH), a small charity based in Perth.
Debbie Corbett, Lecturer, said: "I am so proud of the students who took part and raised such a fantastic sum of money. It was a cold night but we did have fun too and we recognised we had it easy compared to someone who sadly doesn't have a safe and secure place to sleep. Our aim was to raise both money and awareness of the plight of people living with the strain of sleeping rough."