Students impress with Scone Palace fine dining experience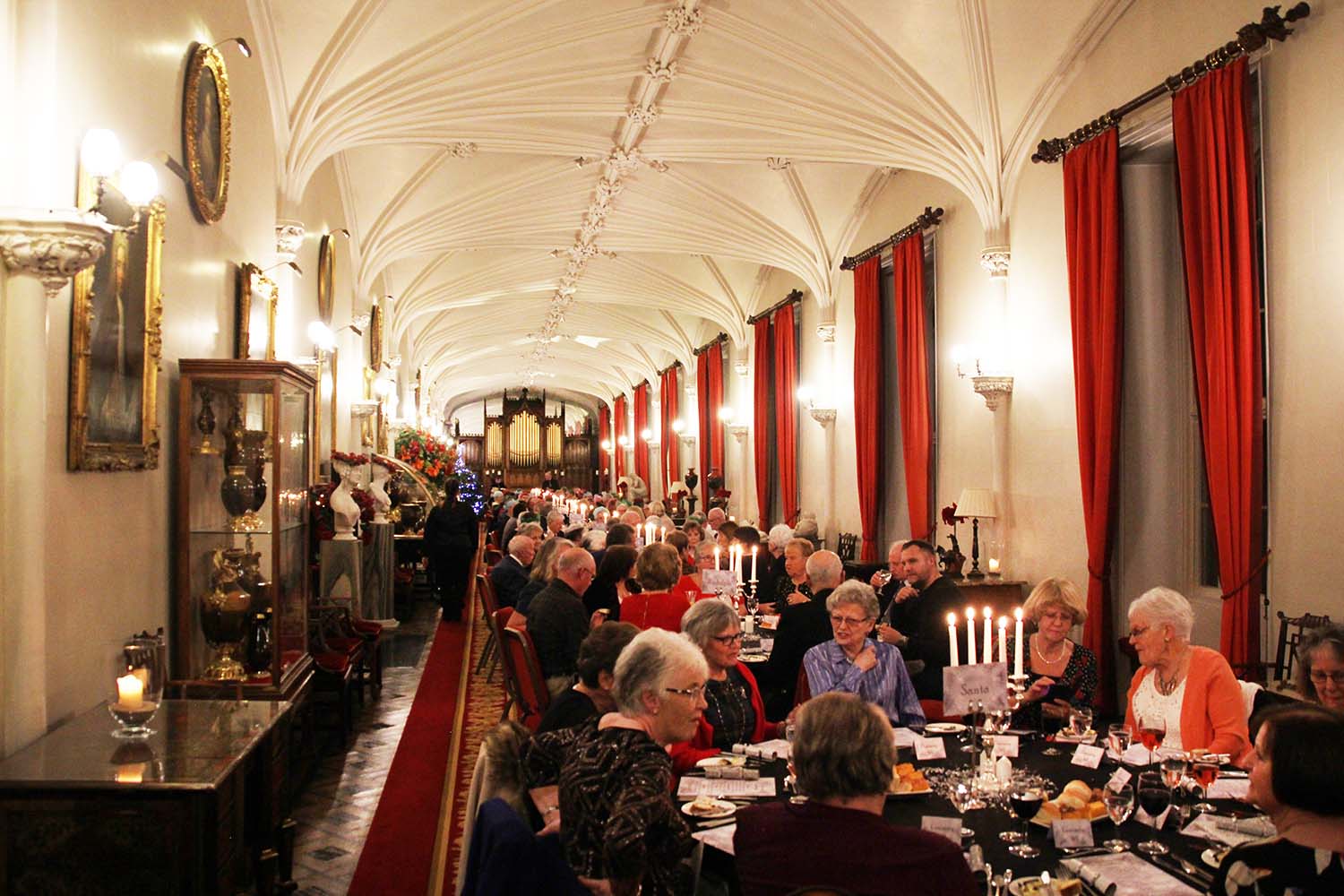 Students, on Food Studies and Hospitality courses at Perth College UHI, gained hands-on experience at Scone Palace earlier last week. The collaboration, between Scone Palace and the College, enabled the students to: prepare, cook and execute a four course fine dining experience for 100 guests in the Long Gallery.
The starter was a tasting of free-range turkey with confit bon bon; parsnip puree; lemon and thyme turkey; and a chestnut and apricot stuffing cracker. Following on, was the Intermediate course to cleanse the palate - this consisted of compressed watermelon with pink grapefruit sorbet.
Guests were offered a main course of slow-cooked scotch beef with Brussel sprout mash, cranberry jus and crispy vegetable shards. Last but not least, the students created a dessert of iced cappuccino parfait with Christmas pudding, a mulled wine gel and a cinnamon tuille.
The Hospitality Management students supported the Professional Chef students by dressing the tables and serving the dishes and drinks on the night. The Hospitality Management students are currently planning their own Themed Dinner, which takes place every Tuesday evening 6.30pm at Perth College UHI's Gallery Restaurant, so this offered vital experience and knowledge to aid them with this project.
Rhona Mcluskey, Personal Academic Tutor for Professional Cookery, commented: "This has been a phenomenal experience for our students. We are so grateful that we were able to offer this dinner in conjunction with Scone Palace. What better way to learn about the industry than gain hands-on experience in such an outstanding venue."
Charlotte Smith, Professional Cookery student, said: "Working at Scone Palace has been very enjoyable. For me personally, it's been great to get pastry experience and work a bit more independently. Usually, at the College's Gallery Restaurant, we work in teams, but here we've had the chance to work alone and focus on our set tasks. It's been a lot of work but overall a fantastic experience."
Heather McArthur, Event Manager Scone Palace, commented: "We were delighted to work with the staff and students of Perth College UHI to support this event particularly given that this is Visit Scotland's Year of Young People."