Students gain digital access to support online study
Perth College UHI have supported students learning remotely with the distribution of essential digital technology devices.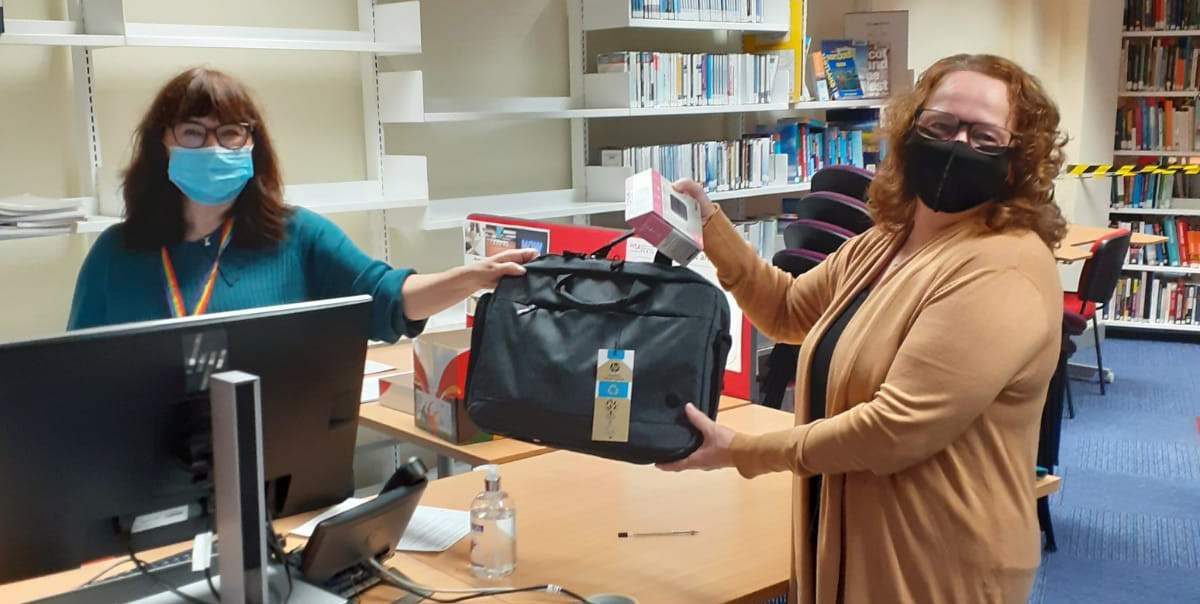 The College's teaching is delivered through blended learning combining video conferencing, online technologies, real-time support from lecturers and local staff and limited face-to-face teaching, to significantly reduce the number of people on campus at any one time.

Catherine Etri, Perth College UHI Associate Principal explained: "The Senior Management Team agreed to the purchase of equipment to manage the anticipated demand using Scottish Government funds and College resources.
"We recognised that our students' progress would depend on their access to digital technology, and we responded to this need, with over 700 laptop devices distributed across our academic areas. The health and safety of our students and staff remains of paramount importance at all times, whilst continuing to provide quality learning opportunities and support services.

"A vital aspect of this support is ensuring students have access to the tools they need to fulfil their learning ambitions and we are continuing to bid for additional funding to purchase additional laptops."

Student María Luisa Martín Cabrera who received a laptop added: "I would like to thank Perth College UHI for the great help they have offered by lending me a computer. My own computer didn´t work since the summer and my course takes place online. Thanks to my PAT, Jacquie Clark, we managed to have a computer two weeks ago and I appreciate the support in these difficult times."