Perth College UHI welcomes minister
Dr Margaret Cook, Perth College UHI Principal welcomed Richard Lochhead, Minister for Further Education, Higher Education and Science to the college's campus today (Tuesday 17 September).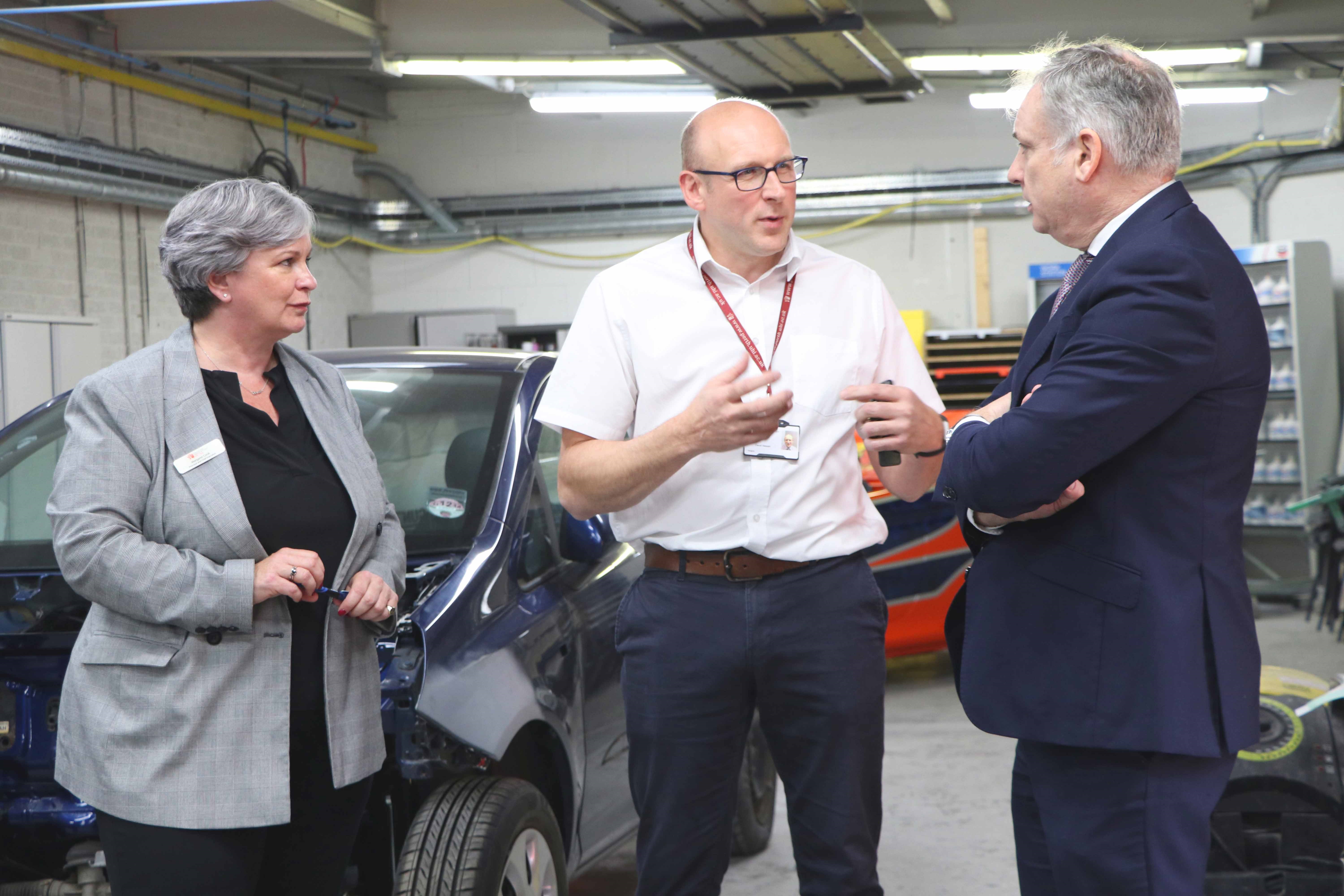 Mr Lochhead considered a number of topics with college staff, focusing on successful partnership working and the continuous emphasis of improving the student experience, including through greater industry engagement and projects such as the Aviation Academy for Scotland, part of the Tay Cities Deal.
Language School students also met with the Minister, where the impact of Brexit to the college sector was discussed. Perth College UHI Language School has just been awarded the accolade of the highest ranked British Council accredited language school in Scotland.
He toured the campus, taking in the Home Economics area, where he learned about the Food, Nutrition and Textiles Education degree which trains new home economics teachers. A first for teacher education in Scotland, supported by the Scottish government, the programme is unique as it combines academic study with vocational training as a teacher in secondary schools within the four-year programme of study.
The minister heard how students within Automotive Engineering were increasing their STEM skills, enhanced by the College's recent investment in industry standard equipment.
Margaret said: "We were delighted to showcase the positive impact our partnerships and participation in national projects has on our communities and learner journeys. We took the opportunity to share our ambitious plans for the future to ensure Perth College UHI supports access to employment and skills to those in Perth and Kinross, and across the world."
Richard added: "Perth College UHI is a perfect example of the great work happening across Scotland's colleges, whether helping train the teachers we need in our schools or investing in STEM which is a vital part of our economic future.
"I was also pleased to be able to meet EU and international students and reiterate our message that they are welcome in Scotland and we want them to stay."