Perth College UHI opens sports injury clinic
Dr Margaret Cook, Perth College UHI Principal and Kenny Simpson MBE T.D. a well-known business figure within Perth, who has supported the Academy of Sport and Wellbeing (ASW) at Perth College UHI over the last few years with his role on the Perth College Development Trust, opened a new Sports Injury Clinic on the college's campus today (Wed 9 Oct).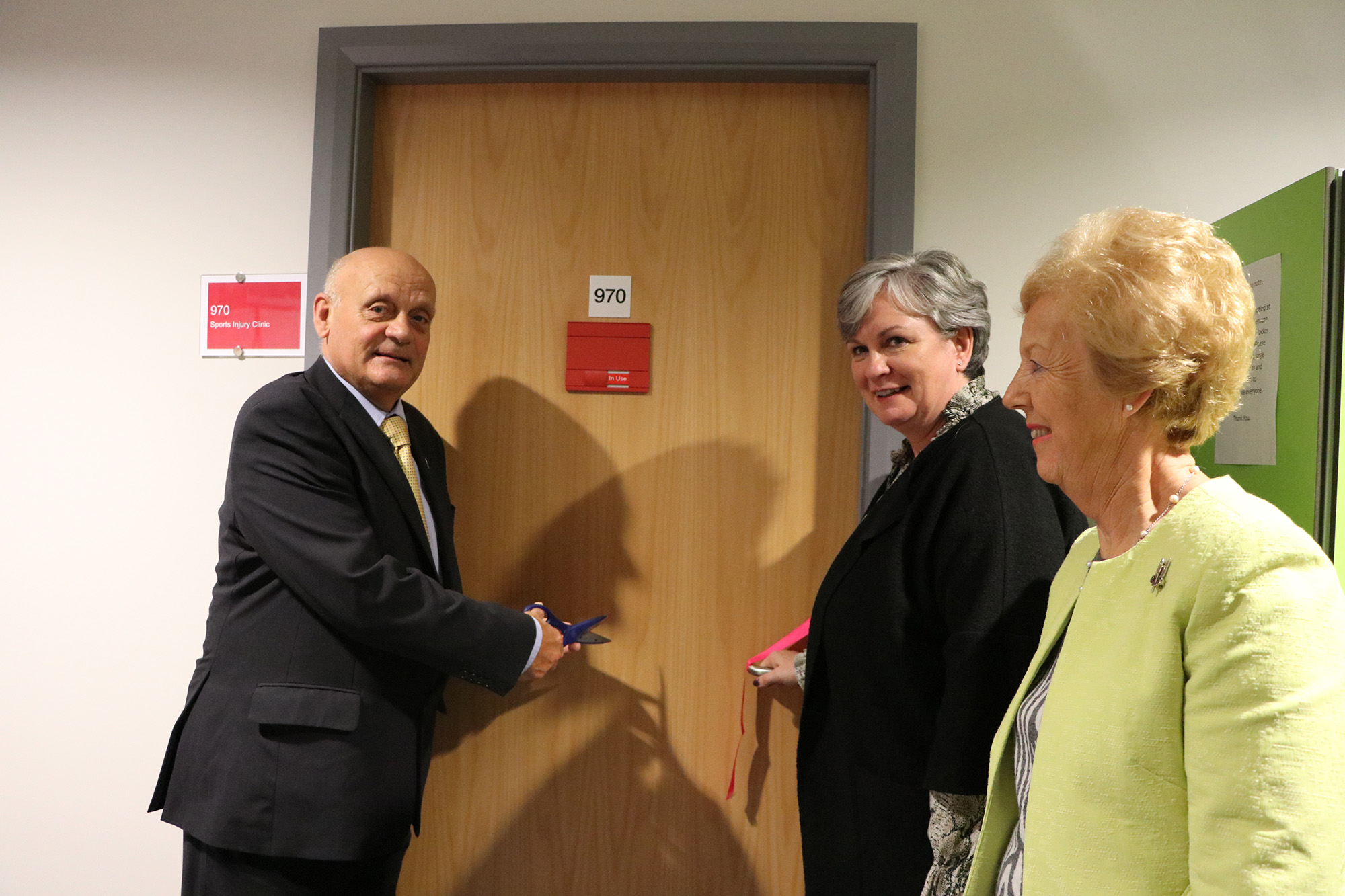 The clinic is staffed by four qualified sports therapists who can provide appropriate support to people who are involved in sport – whether at professional, amateur or recreational level and help them avoid injury, treat injury and plan and provide appropriate post-injury rehabilitation.
Margaret said: "This sports injury clinic is a great facility to complement our sports offering to students, staff, gym members, registered climbers, sport hall users and business partners. Our staff are qualified therapists who have come through our curriculum programme, testament to the quality of the Sports Therapy and Rehabilitation honours degree."
Gareth McKenna, Head of Business Development explained: "This is another great service for all our students, staff, members and users of ASW. The injury clinic also provides sustained employment opportunities for our students studying soft tissue therapy course and we are delighted that our students have shown the ability to be the first group of therapists employed in our sports injury clinic."
The facility is housed in the College's Academy of Sport and Wellbeing (ASW) which provides modern training facilities for students studying Sport and Fitness, Hairdressing and Beauty Therapy courses. Opened in 2016, the ASW offers leisure, gym and climbing facilities open to staff, students and the general public.