Registration and Consent Forms
content
Conditions of Use and Rules of Centre, Unsupervised Climbing Registration, Guest Registration, Unsupervised Bouldering Only Registration, External Instructor Registration, Parental Consent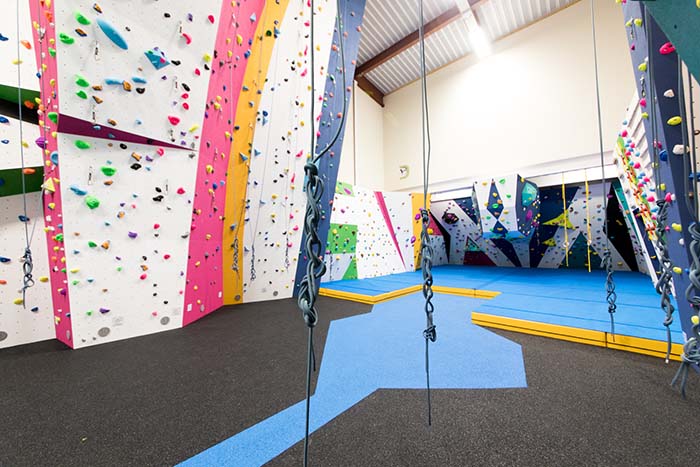 Conditions of Use and Rules of Centre
Whatever your registration type you must read this document carefully as it states clearly the Conditions of Use and Rules of the Centre which are referred to in registration forms and competency questions.
If you are a competent climber (i.e. can fit a harness, tie in using an appropriate knot, belay safely and have some recent experience climbing) then you should complete this form. Bring the completed form on your first visit and our reception staff will check it, ask a simple competency question and give you a registration card with a unique sign in number.
If you are a competent at bouldering, but do not have the skills required for roped climbing you can sign in as a 'Boulder Only' registered user. You should complete the form and bring along on your first visit. Our reception staff will check the form, ask a simple competency question and give you a unique sign in number. If you are a novice boulderer then we can provide an induction prior to registration. Please just get in touch or come to the centre as we can usually run inductions immediately. You would then complete your from after the induction.
If you are registered as an adult (18 +) unsupervised user of Perth College Climbing Centre you may sign in up to 2 guests under your supervision. You are taking full responsibility for these guests. If any guests are Under 16 - parental consent is also required (see separate form). Please note that if you have signed in a novice you cannot teach them to belay from the on the wall. Bring the completed form to reception and we will add your guests names to your unique registration number.
This form should be completed for any guests that are Under 16, and for any participants (under 16) booked onto supervised session by Perth College Climbing Centre staff.
If you are a qualified instructor taking a group of 2 + to the centre you must register as an external instructor. Please complete this form and bring in evidence (originals or copies) of your relevant qualification, valid insurance and valid first aid. We cannot accept registration without these documents. We will issue you with a unique external instructor registration number which you can then use for subsequent visits. You will be required to sign in your group each time you visit using and External Instructor Sign In sheet which is available from reception on arrival.