Meet our Corporate Management Team
content
Our Corporate Management Team include Sector Development Directors, who are responsible for ensuring the achievement of quality academic standards, business and financial goals in curriculum areas - supported by Sector Managers and other staff.
Additional members of the Corporate Management Team include Heads of Professional Support Services within Perth College UHI.
Jennifer Brickwood content
Jennifer Brickwood
Sector Development Director: Science, Technology, Engineering and Maths
Jennifer studied Mechanical Engineering at the University of Dundee and then went on to complete her PGCE(FE) with the University of Sunderland and a FdA in Leadership and Management. She is also a recent graduate of the University of Dundee with an MSc in Leadership and Innovation, and is a Senior Fellow of the Higher Education Academy and an Associate Assessor with Education Scotland. She has over 13 years of experience working within Further and Higher Education starting in The North East of England lecturing in sport, politics and engineering before moving on to be a Subject Leader. She then moved to Scotland taking a post as a Department Manager for Engineering. She joined Perth College UHI in August 2014. Jennifer is also an ex-Army Captain having served for 14 years in the reserves.
Jill Elder content
Jill Elder
Sector Development Director - Business, Management, Computing and Leisure
Jill has a range of qualifications, including a Masters in Business Administration, and is an experienced Business and Management lecturer. She is especially interested in the changing student profile in Higher Education in Scotland.
Christiana Margiotti content
Christiana Margiotti
Sector Development Director - Creative and Cultural Industries
Christiana's qualifications include BA (Hons) Art, Design and Media: Digital Arts and MA Design (Professional Practice). She has taught a range of subjects across all levels of the curriculum, from lens-based and digital art to intercultural sensitivity and communication. She founded and ran a successful international design and media company for 10 years and has worked on a wide range of international and UK based projects for clients such as Channel 4; Sky Arts and Scottish Arts Council.
Establishing innovative interdisciplinary social inclusion arts and screen based educational projects throughout Scotland; Christiana has also written and produced multiple films screened internationally at Los Angeles; Chicago; Belgrade and Sydney film festivals.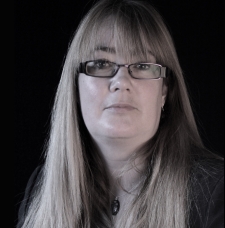 content
Lesley Connaghan
Sector Development Director – Applied Life Studies


Deborah Lally content
Deborah Lally
Head of Student Experience
Initially going through a Youth Trainee Scheme, Deborah has been employed in the Education Sector for over 30 years, working in Further, Higher and University Sectors across Scotland and England.
The areas Deborah is responsible for includes: Admissions; Additional Support; Careers and Employability; Nursery; Reception; Residences; Student Engagement; Student Funding; Student Records; Student Support
Her areas of interest include monitoring and tracking our targets, reporting on our key performance indicators and funding; and she is an Associate Assessor with Education Scotland.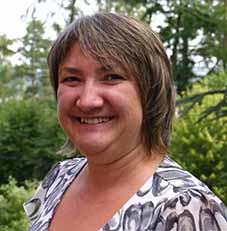 David Gourley content
David Gourley
Head of Learning and Teaching Enhancement
David is an educational manager with broad tertiary experience having worked on cutting edge research in world leading departments at the Universities of Glasgow and Dundee.
He also has extensive experience working in college management at Dundee College as well as Perth College UHI. During his time at the University of Dundee and in the Life-science Industry he gained significant experience of working in high value knowledge exchange and innovation.
David is a believer in the power of digital learning technology and its ability to deliver a more effective and personalised learning experience. David found his school education really challenging as he has dyslexia and is now a passionate believer in supporting students with learning difficulties overcome their barriers and achieve their full potential.
David has a Ph.D from the Institute of Biomedical and Life Science at the University of Glasgow and is a Senior Fellow of the Higher Education Academy.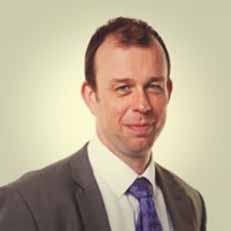 content
Katy Lees
Head of HR and Organisational Development

Katy has worked in Human Resources for over 25 years, working predominantly within the Education sector in England and Wales prior to moving to Scotland in 2019. Her last role in England was as the Head of HR for Honda R&D UK Ltd. She is a Chartered Fellow of the CIPD and holds an MBA as well as a Masters in Practical Skills Therapeutic Education.

Katy has a significant interest in the development of staff and is responsible for this as well as all elements of Human Resources.